Do you want to root Android Oreo 8.0? We have got just the thing for you. The steps below will help you root Android Oreo either by using SuperSU or Magisk Root.
These instructions will work with every Nexus and Pixel smartphone with TWRP installed. We are sure that you can use this method to root Android Oreo on any device irrespective of the OEM, but there could be a few exceptions. There's no harm in trying if you have a device other than a Pixel or Nexus. Always make sure that you take a complete Nandroid backup before proceeding ahead.
More for you – 10 Awesome New Features and Changes in Android Oreo 8.0
2 Different Methods to Root Android Oreo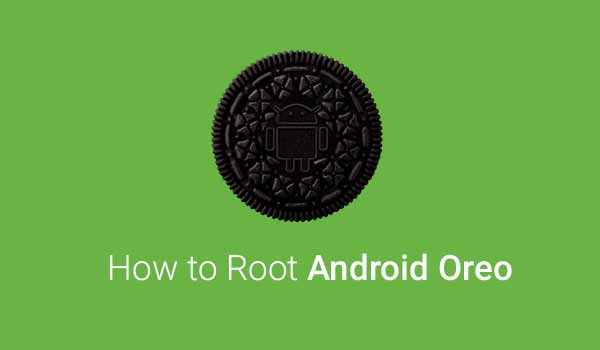 Now before we head to the instructions to root Android Oreo, let us take the time to get you acquainted with the available root methods that will work on Android 8.0
SuperSU is one of the most recognized and successful methods to root almost any Android device. There is more than one way to root your device using SuperSU, of which the most common and fastest is to flash the SuperSU flash-able zip that installs the superuser (su) binary to your device. It also installs the default companion app on your device that allows you to manage root permissions more easily and effectively.
MagiskSU is a new, yet as effective as any other method available for rooting. It was released as a part of the popular Magisk Systemless Framework that allows you to customize your Android without touching the system partition. Unlike SuperSU, MagiskSU is an open-source root solution based on phh's superuser. The default Magisk Manager app helps you easily manage root permissions on your device. You may read more about Magisk here.
Now that you are familiar with the two, it is just a matter of choice to select your favorite method to root Android Oreo. So make your choice and move ahead with the instructions.
Instructions
Before everything, make sure that you take a complete backup of your device. So if anything unplanned happens, you will have the possibility to restore your device. Once you have this done, you are free to hop onto the steps below.
Download SuperSU or Magisk flashable zip according to your choice. You will need this to root Android Oreo.
Now connect your device to the PC (MTP mode) using a USB cable.
Transfer the root package that you have downloaded, to the internal storage.
Disconnect the phone and power it off completely. You will then need to reboot your device into the TWRP recovery. So do that by pressing the special button combo particular to your device. For Nexus and Pixel devices, you can use the instruction below.
Reboot into recovery – Press the Volume Down and Power button constantly to boot into bootloader mode.
Once in the BL mode, tap the Volume Down button a few times until you see "Recovery mode" highlighted. Finally, press the Power button to enter into TWRP.
When your device has booted into TWRP, go to the Install tab. The file selector will open up. Browse the storage and select the zip file (SuperSU or Magisk) that you transferred earlier during step #3.
Once the file has been selected, swipe the button on the bottom of the screen to confirm the flashing process which might take a few seconds to a minute or so.
So when the flashing process is complete, you just simply need to tap on the Reboot system option available on the screen.
The first reboot after rooting might take a bit of time, so let it take its time. It is also worthy to note that if you have rooted using MagiskSU, you may need to update the Magisk Manager app on your device. On the other hand, SuperSU zip automatically installs the latest version of its own companion app on your device. So you shall not need to pay any extra attention in that scenario.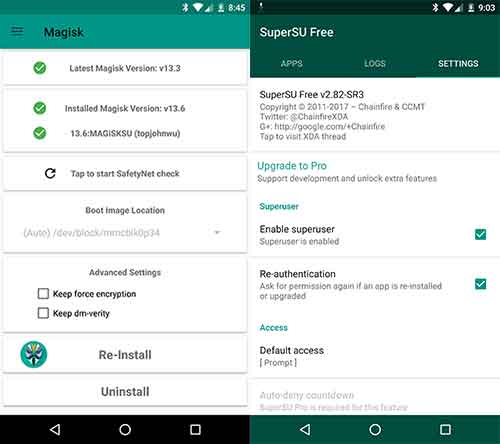 So there it is. You have been successful to root Android Oreo 8.0. We highly recommend using L Speed Mod to tweak your Android Oreo device to get rid of any lags and increase performance.
Go on, use some other root apps, tweak your phone's performance, and everything else that you want.