Samsung is known for its slow software update roll-outs. Thanks to its heavily customized version of Android, it takes them 6-7 months to implement updates. Totally not fair (and painful), considering the Note and S line-up were premium handsets. But is also understandable thinking Samsung's effort to employ the existing features on a much newer operating system.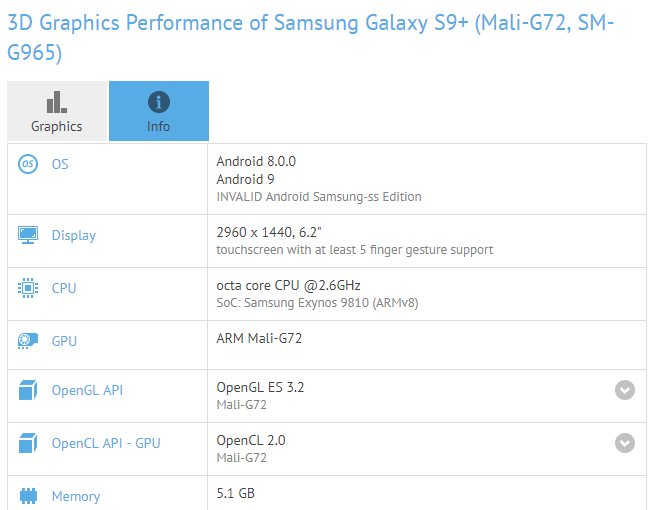 Now, fresh from GFXBench, a Samsung Galaxy S9+ is seen running Google's 9th version of Android. It's interesting since Google has just recently released the retail version of Android 9.0 Pie. Since Samsung Experience is undetectable on the benchmarking site, it is instead listed as "INVALID Android Samsung-ss Edition." Either way, this is a good indication that Samsung is already starting to test out the new OS on its latest flagship smartphones.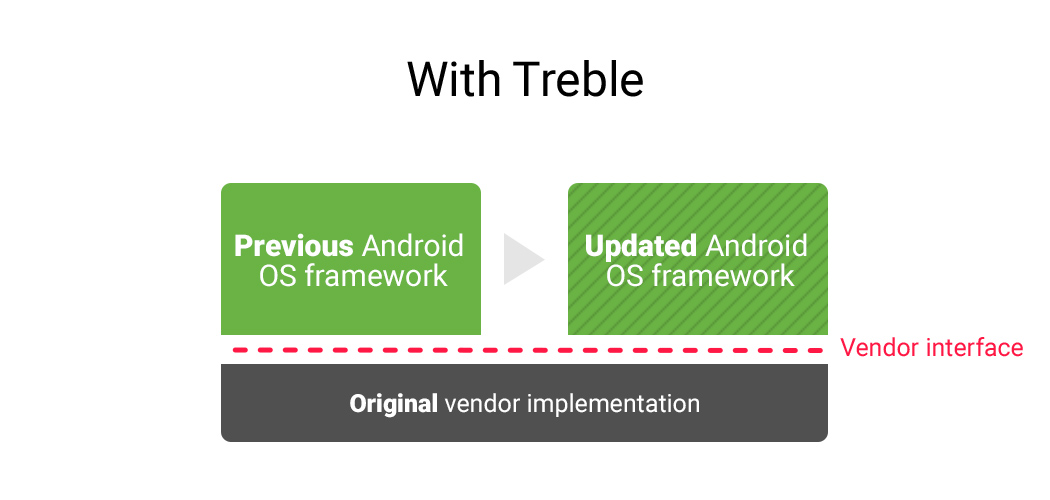 The Galaxy S9/S9+ were the first smartphones from the South Korean giant to support Project Treble. What does it mean is that it will be getting faster software updates than the previous  Galaxy S models.
In Android 8.x and up, Google has separated vendor's low-level hardware code from the higher level AOSP operating system code that they maintain. Previously, before the update gets to the users, chip makers have to rework a new code to integrate the hardware with the new OS. It will then pass down to OEMs which customizes the OS depending on their take and carrier-specific requirements. This process takes time and is not cost-effective for manufacturers. Especially if we are talking about the low to midrange segment. Basically, with Project Treble, manufacturers don't have to wait for the chip makers to provide their code to in-line the hardware components into a new OS. The phone could get an update without reworking the original vendor implementation.
(Via)