Sarahah is a name that some of you must have heard of by now. But others like me had no clue what it was. No doubt, the app is gaining a lot of popularity recently and people are asking "Why?".
Well, we do know something – nothing gets popular/famous until it is unique and leaves a good first impression on everyone. So it intrigued us and forced us to search for the reason.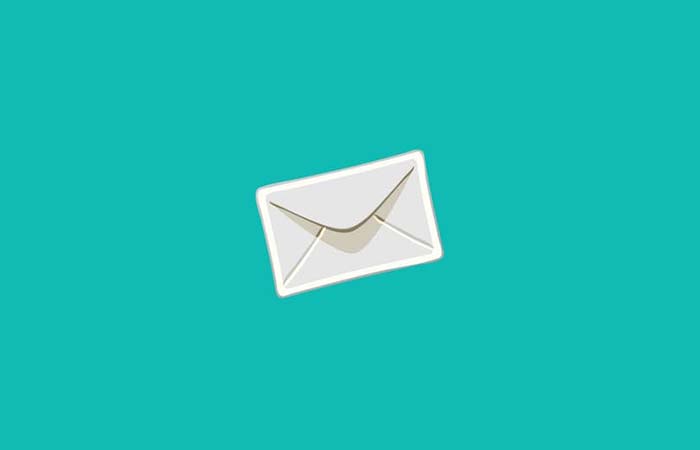 Table of Contents
What is Sarahah Android App
The name of the app "Sarahah" is an Arabic term for "Honesty". Sarahah helps you get honest feedback from your coworkers and friends in the form of messages. Such feedback could help you know how others feel about you. The app allows the registered users to send messages to each other anonymously. Which means that the person who receives the message, will never know who sent it, until and unless he is a spot-on guesser. So you have the best chance to confess something to a person while keeping your identity completely hidden. All you need is the other person's Sarahah profile link and you will be ready to launch. You can also search for fellow app users using the search option.
Sarahah was first started as a website, that was later developed into an app, available for Android (along with iOS). It has already topped the iOS App Store for the last few weeks. The app has received a lot of attention recently and is spreading all over through social networks. Though the app came to the Android platform in February, it only started relishing the popularity recently. It already has about 10 Million installs (On Android) throughout the world and the number is constantly increasing.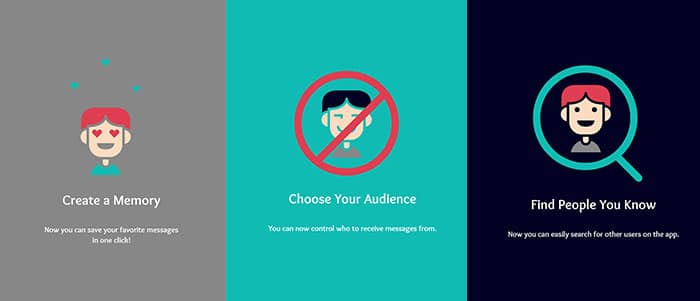 While the app is ought to bring positivity and constructive feedback, it can also prove to be a potential bullying platform for cyber attackers. So what we make of it is totally based on how we make use of the app. For a right and positive mind, the app could be a tool for better understanding one's own self and make the most out of the message they receive.
Also read: How to Download Android Apps Outside Play Store
Download Sarahah App
To start with Sarahah, you need to download it to your Android phone from the Play Store (Click the app box below) or you can grab the APK for manual installation too.
[button link="https://play.google.com/store/apps/details?id=com.sarahah.android" color="green" newwindow="yes"] Sarahah App on Google Play Store[/button]
How to use Sarahah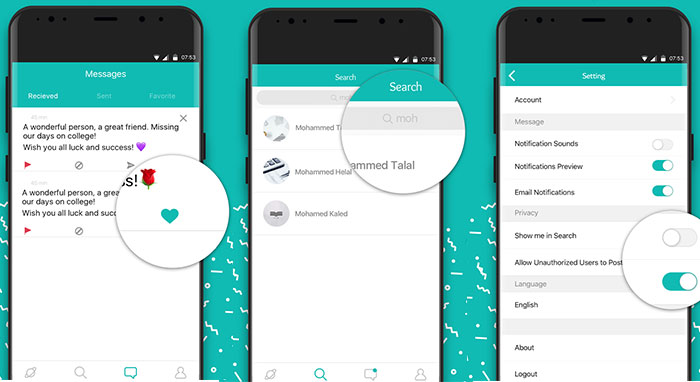 Once the app is installed, run it. You will need to register for a Sarahah account using your email address. When that is done, you can log into your account. To start messaging anonymously, you will first need to search for your friend's profile. So tap on the search icon on the bottom navigation bar and search your friend by typing his or her's profile link (xxxxxx.sarahah.com). When you have found the profile, you can simply tap on it to send an anonymous message.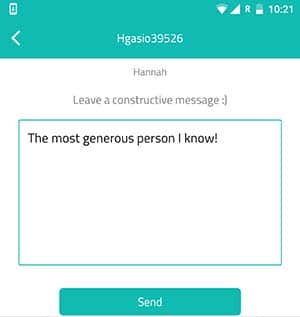 Indeed, you would also like to receive some messages, right? So start by sharing your Sarahah profile URL on your social network profiles like Facebook, Twitter, Instagram, etc. People using the app will then be able to send you messages anonymously. Since the app is strictly about feedback, so there's no chance for you to reply back to a message. Though, the official website does state that "You can't respond to messages now. We are studying this option", which clearly indicates that an option might be in works.
Sarahah is all about fun and spreading constructive messages, so make sure that it is being used for the same only. If you receive any negative or threatening messages at all, just ignore them and report it to the Sarahah app's developers at sarahah@sarahah.com.
Once you start using it, Sarahah is addictive and that too for good reasons. Oh and yeah, have you got a crush on some girl in class? I guess this is the best time to let it out. But she needs to be using the app too, so share this article with her first.