Radon Android App lets you share links across devices, using ultrasound pulses
Sharing links is a common practice among most Android users, but what if you are willing to share them with everyone nearby you, without WiFi, NFC, or Bluetooth? You won't be sending it through an SMS or WhatsApp message now, will you? Hard to accept, but I am certainly sure that most of you do it since I have done it too in the past.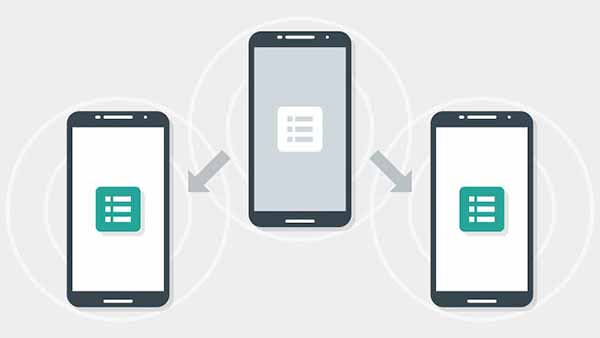 We have resources available for Android that are not used that often by app developers. Nearby basically works on the methodology of using proximity sensors for sharing data. For now, the API could be used for sending messages (sharing information) and for nearby multiplayer gaming.
About Radon Android App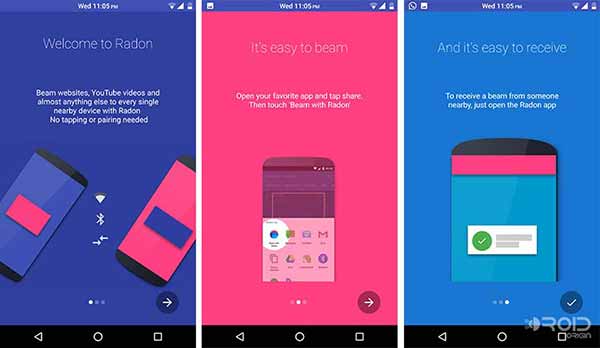 Radon is a unique app, that makes use of less-common Nearby API. It basically lets Android devices to interact with each other, and share information, even when they are not connected to the same WiFi network. The app makes effective use of the Nearby API, to share links, videos, and much more to all the nearby devices, simultaneously, required that the other devices are running this app too. So now, forget confirming PINs, scanning QR codes, or NFC, where actually you can only share to only one device at-a-time. Radon overlooks all such limitations like the pairing, connecting, and tapping. But it is still only limited to sharing URLs. So just tap to share, and Radon will take care of everything.
The best part? The app is available for FREE at the Google Play Store. Radon has been brought to by – Nam Nghiem, so don't hesitate to support the developer by posting some constructive reviews.
You can download the app directly from the Play Store.
Tell us how Radon has proved useful to you, via the comments. We will be waiting to hear from you because we love Radon, do you?