It is known that Sony has been struggling to sell its smartphones in the industry from quite a few years now. It must be said that we should not be surprised if Sony decided to stop making smartphones. However, it seems like Sony has decided to continue manufacturing smartphones for the time being. This is because Sony's upcoming Xperia smartphones have now been leaked online. These latest smartphones from Sony will reportedly be named as Xperia 10 and 10 Plus. Sony has decided to rename its Xperia XA series with the launch of Xperia 10 and 10 Plus. With the name change, Sony also hopes to make a comeback in the industry.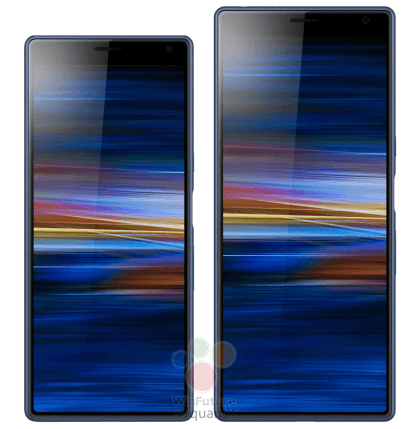 Regarding the Xperia 10 and 10 Plus, Sony plans to release them at the MWC 2019 in Barcelona. This means that we will see the Xperia 10 and Xperia 10 Plus released in the next couple of weeks. This information regarding Xperia 10 and 10 Plus has been leaked by Winfuture.de.  Surprisingly, Sony has decided to go with a normal forehead on the Xperia 10 series. However, there is minimal bezels on the bottom of this device, as per the renders. Sony's Xperia 10 and 10 Plus will also have much taller displays than normal. These displays will have an aspect ratio of 21:9.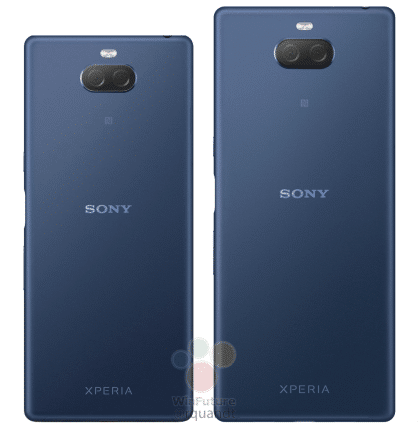 As for the size, Sony Xperia 10 and 10 Plus will have 5.9-inch and 6.5-inch panels respectively. With the 21:9 aspect ratio, the new Xperia lineup will be best suited for web browsing as you will see more content on the display. As for the resolution, Xperia 10 and 10 Plus will have Full HD+ panel with 1080 x 2560 pixels. These smartphones will allegedly be powered by the Qualcomm Snapdragon 630 Octa-core SoC. This Xperia 10 and 10 Plus variants are also supposedly coming with 3GB of RAM. As for internal storage, we will have 64GB of inbuilt storage which can be expanded via a microSD card.
Both the smartphones will have dual cameras at the back. However, little is known about those cameras other than the fact that the Xperia 10 will have 13MP + 5MP sensors. On the other hand, Xperia 10 Plus will have a 12MP + 8MP setup which is better than the Xperia 10. The Xperia 10 series is reported to start at 349 Euros in the European market.
(Source: Winfuture.de)