It is good to see that TeamWin developers are all set to deliver their marvelous work and keep supporting the latest devices that arrive in the market. TWRP for Xiaomi Redmi Note 3 is now available in the wild. It only took for developers to compile a completely working build of your favorite custom recovery on the Redmi Note 3.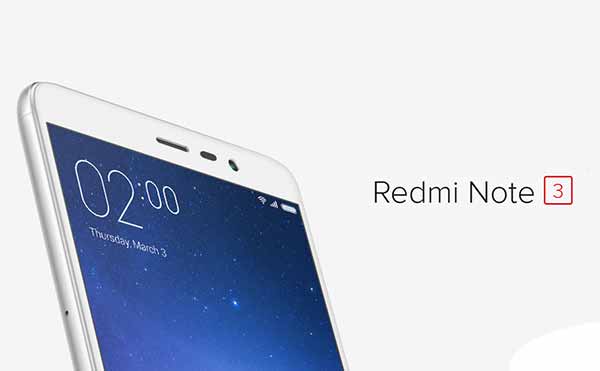 Just in case, if you're new to the device, or even to this whole custom recovery/TWRP scene, you should know a few things prior. A recovery in Android is a bootable partition residing on the device's filesystem, which could be triggered by a series of key combinations, or also using the command-line tool. While the stock recovery in Android is pretty limited, of course by design, there are other recoveries available known as custom recovery, which could be used to perform several different operations on the device's system. TWRP is by far the best known and most function custom recovery available for the Android systems.
Fortunately enough, the Redmi Note 3 has just received official TWRP builds. Official support is great for many reasons, the major being – the regular and latest updates. So now if you have owned the Note 3 (Redmi, of course), you might want to give it a whirl with some custom ROM, or modifications like Xposed Framework or ViPER4Android.
Download TWRP for Xiaomi Redmi Note 3
You can grab the latest image of TWRP recovery for your Note 3, directly from TWRP primary download page.
Prerequisites
Before you begin with installing TWRP, make sure that your Note 3 has been charged to at least 60% battery level. This will help avoid any sudden shutdowns during the process.
Take a complete backup of your phone including the internal storage, messages, contacts, etc.
Since you will be using ADB and fastboot commands, you will need to setup Android SDK. For ADB commands to work, you will also need to enable USB debugging.
Flashing the recovery image requires you to unlock the bootloader on your Redmi Note 3 using the official unlock method.
Instructions
Open the folder where the TWRP image file has been downloaded. Press SHIFT key and right-click on a space inside this folder, and select 'Open command window here'. A new command-prompt window.
Connect your Redmi Note 3 to the PC using USB cable.
Reboot your device into bootloader mode:

adb reboot bootloader

When your device has rebooted into the bootloader mode, enter the following command to flash TWRP recovery:

fastboot flash recovery <recovery-filename.img>

You will need to replace the "<recovery-filename.img>" with the actual recovery file name. For example:

fastboot flash recovery twrp-3.0.2-0-kenzo.img

Once the recovery has flashed, you can reboot back your device into OS.

 fastboot reboot
That was easy, right? You can now make use of TWRP recovery, to take Nandroid backups and restore them, flash custom ROMs, kernels, and other mods. And in case you have issues, let us know through the comments.