Earlier this year, Uber launched a Lite version of its popular ride-sharing app. This application was aptly named as Uber Lite. Now, the company has added a new feature to this app. Apart from that, Uber Lite is now out of Google Play's Early Access program too.
'Early Access' is a pre-launch status of applications where only a few users test the app before launching it publicly. It helps provide active feedback from engaged users to pre-test the app before the final release.
The whole reason behind launching the Uber Lite app is very simple. This is for those areas where connectivity is not great such as in Indian villages. Also, the internet bandwidth is limited too so the regular Uber app would take a lot of data and thus operate improperly.
Uber Lite gets out of Early Access and New Feature
Uber Lite is just 5MB in size, works in extremely low connectivity areas and consumes considerably less data. Talking about the feature added to this app, it is Paytm support. PayTM support has always been present on the Uber app but it was missing from Uber Lite. The only payment option was through cash. With its addition, you can now pay for your rides via Paytm on your Uber rides.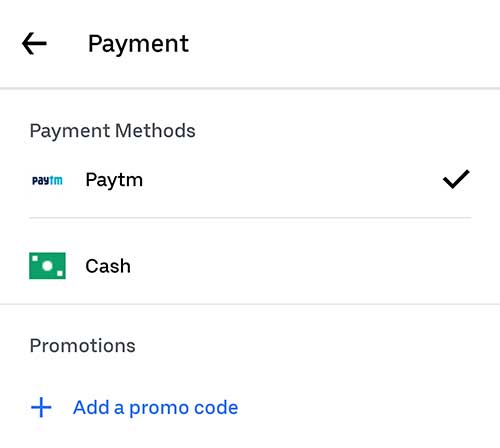 We also know that another new feature present on Uber app is also added to Uber Lite, 'Pool Riding'. Basically, Pool Riding is a feature where you can share your ride with other passengers. This way, you can reach your destination and cut the costs of your ride at the same time.
Now, the reason behind not including Pool Ride feature in Uber Lite was due to its light-weightiness. Uber's Pool Ride feature involves algorithms and uses a lot of data but the company has now managed to trim that down as well. It is worth noting that Uber Lite is currently available only on Android. The app is targeted at entry-level Android smartphone users having poor connectivity.
Download Now!
Uber Lite v1.27.10000 is now available for the general public as well. Which means you can easily find it on the Play Store by just searching for it. The app could be installed on any smartphone with Android 4.4 or above.
[googleplay url="com.ubercab.uberlite"]
Uber has not mentioned anything about the launch of Uber Lite on iOS. Probably because an average iPhone can easily handle large apps. So go ahead and use this lightweight version of the Uber app on your phone to book rides.