Are you making full use of Android Oreo's major features, yet? You should. This guide will guide you on how you can set up and use Autofill on Android Oreo devices to attain maximum usability of the provided feature.
No doubt, we are delighted by what Android Oreo offers. The new features like Notification Channels, Background limitations, Picture-in-Picture mode, Instant apps and many other highly anticipated features. It's so mesmerizing that developers from around the globe have started porting the new Android version to several OEM devices, just to take a bit of taste of all the latest features. These not only include the flagship phones or those which are imminent of receiving the update. But also many of those devices who might not even see Oreo running on their device officially. Following the tips below you will be able to use Autofill on Android Oreo for better and faster user experience.
That said, today, we will be focusing ourselves over a very specific feature – Autofill Framework.
Autofill Feature on Android Oreo
Autofill on Android Oreo has been introduced to maximize the user experience by taking out the extra effort that goes in inputting login credentials, forms, address, credit card, and other details all over the device.
You must have seen Autofill feature on Chrome and several other browsers on your desktop since years now. But taking that minute and efficient feature and introducing it to Android devices on a system-level, is one hell of a deal breaker. So now, when you want to get going with your apps, your login details will be remembered and inserted with your permission, by just a tap.
Autofill API is not just limited to Google's in-house ability to remember your details. But it also expands to third-party password management apps. Developers of these apps can now target the services API and make use of Autofill on Android Oreo, to enable faster access to apps. So, you wouldn't have to enter the same block of text again, and again, and over again.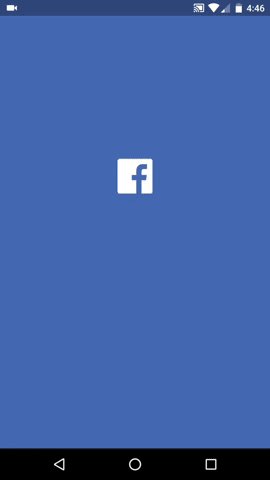 Since the Autofill framework is a part of Oreo, it could not be used on any lower Android version. Several apps, including 1Password, can now make use of it, but only if your device is running on Oreo.
In a nutshell, you get two major benefits of using Autofill in Android Oreo:
Typing errors while inputting such information will be considerably less. Manually entering details is always prone to user errors.
Least amount of time will be required to login into apps, filling forms, and entering your Credit Card details for an in-app purchase.
So now that you know the advantages and increased efficiency you will have by using this feature, then you can head forward, set up and use Autofill on Android Oreo.
Read: Android Oreo Substratum Themes Support List
How to Set Up and Use Autofill on Android Oreo
Now, there are two ways to go on with this. The easier and most direct way is to use Autofill with Google itself or, you can choose your favorite Password Manager app from the Play Store. The latter is considered much more functional. That is because password manager has a much more sophisticated system to store your data. Now, let's go and see how to setup Autofill in Android Oreo devices.
Option 1: Using Autofill with Google
The advantage of using this method is that all the saved details will be synced across all the devices using the same Google account. You also wouldn't need to download or install any third party programs on your device.
Now, follow the steps below to enable Autofill on Android Oreo.
Go to the app drawer and open Settings.
Now scroll down to the absolute bottom of the settings menu and select "System".
Tap on "Languages & input".
Now under the "Keyboard & inputs" section, press on "Advanced" to expand the menu.

Enable Autofill on Android Oreo – Go to Settings > System > Languages & input

You shall now see the "Input assistance" section and this is where we will enable Autofill on Android Oreo.
Tap on "Auto-fill service".
Since you are going to use Google's own services, you would not require adding any more services.
Just select "Auto-fill with Googe" and press "OK" when prompted.

Enable Autofill on Android Oreo with Google
Now, you have enabled Autofill on Android Oreo.
Again, go to Settings > System > Languages & input > Advanced. Tap on the gear icon next to the "Auto-fill service" option. This will launch the Google Auto-fill settings, where you can add/remove/modify your details. Google allows four different types of input via Autofill on Android Oreo:
Personal information

– Name, Phone number, Email, Gender, Birthday, and more.

Addresses

– Place addresses that are saved in Google Maps.

Credit cards

– Debit/Credit card details. Includes the default payment card details for Google Play services like Play Store, Play Music, etc.

Saved passwords

– Saved passwords and login credentials for different websites including Facebook, Twitter, Email, Instagram, etc.
Once you have customized these details, you will be able to make full use of Autofill on Android Oreo using Google.
Option 2: Using Autofill with Third-Party Password Managers
Autofill feature in Android Oreo also allows you to add third-party services using Password Managers.
By this time, all major password manager app developers have integrated the use of Autofill on Android Oreo. If you have a password manager app installed on your Android and it doesn't appear in the list of auto-fill services, it means that the specific app is not yet targeting Oreo and does not support Autofill framework.
We recommend using "Enpass", which is a free service to be used with Autofill on Android Oreo. The app is pretty popular and leading the current category of password managers. You can download "Enpass Password Manager" directly by clicking the app box below.
You are free to use any other password manager that supports Autofill, which includes 1Password, LastPass, etc.
Now, assuming that you have a third-party password manager on your device, go to Settings > System > Languages & input > Advanced.
Tap on "Auto-fill service" and select your password manager Autofill service to set it as default.
Since we are using Enpass, we will be selecting that for your reference.
Now, everytime you open an app that has login or form input fields, the system will directly fetch the details from the default auto-fill service as selected by the user. You can use this feature with any app that requires you to input personal information.
We hope that you have enjoyed using Autofill on Android Oreo. You must give a try to this really handy feature. If you have questions regarding Autofill on Android Oreo, how to set it up, or how to use it, drop a comment in the comments section below.