Our beloved developers from TWRP team have issued a serious warning for Nexus 6P operators using TWRP 3.0.2-1. Due to a fatal bug in the stated build, backing up and restoring an EFS partition will brick your Nexus 6P and prevent it from booting.
Do not backup and restore EFS partition using TWRP 3.0.2-1 on your 6P!
The warning comes from the TWRP IRC channel and has been brought to our knowledge by XDA member bogomil4e. We thank him for his prompt action on informing everyone at the XDA-Developers forum.
View the announcement at original XDA thread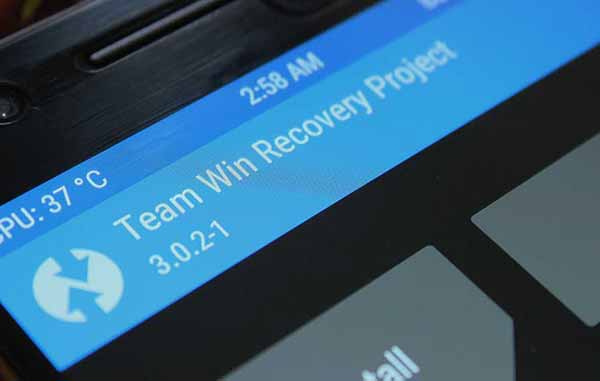 TWRP has already worked out on the issue and pushed a new build to the servers. You can either use a previous version of TWRP like 3.0.2-0, or the fixed 3.0.2-2 build.
If under any unfortunate conditions you have bricked your 6P and need to fix, you can follow the set of instructions below. Note that you will require ADB (Android Debug Bridge) to execute the commands. So, install Android SDK on your PC or place the ADB and fastboot binaries in the folder where the recovery image is present.
Boot your 6P into TWRP recovery.
Connect it to the PC using USB cable.
Open a command-prompt/CMD window.
Enter the commands:

ADB shell dd if=/dev/zero of=/dev/block/platform/soc.0/f9824900.sdhci/by-name/modemst1 bs=16384

ADB Shell dd if=/dev/zero of=/dev/block/platform/soc.0/f9824900.sdhci/by-name/modemst2 bs=16384

Finally, go to the TWRP main screen and tap on Reboot > System.
This should help you revive your 6P from the brick. Again, we thank 'bogomil4e' for all the information.
We are not sure if any other Android devices are affected by the bug. If your device (other than 6P) has a similar issue with the 3.0.2-1 build of TWRP recovery, let us know immediately through the comments below. This will help several other users.
This is probably the first time with Nexus 6P, that TWRP has caused a brick. We appreciate the team for their immense hard work and letting us know about this issue before we took our devices back to RMA. Drop your opinion below.