Smartwatch users who wish to try the latest Android version can now get Wear OS Developer Preview based on Android P.
Google recently made a drastic move by rebranding its ongoing Android Wear platform to "Wear OS by Google". In the blog post, Dennis Troper mentions how this change could help standardize the Android-based wearable platform and allow it to be recognized by not just Android users, but also across different operating systems including iOS. Yesterday, the company made another big announcement for the users by releasing the first Wear OS Developer Preview based on Android P itself.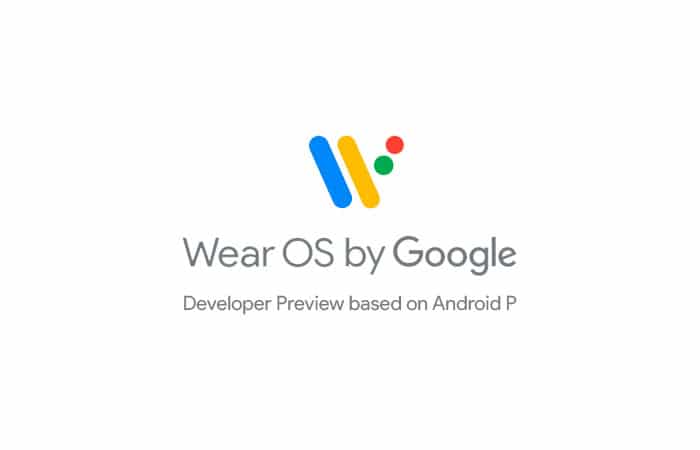 Earlier this month, Google revealed its upcoming Android version with the "P" moniker. The new OS is already available for Google Pixel phones as a developer preview. It will allow users to test drive the new features and developers to adapt to the new API for a much stable and progressive final release. It seems like the preview will not just be limited to the smartphone owners. People operating smartwatches with Wear OS by Google can also participate now and get Android P up and running.
Table of Contents
Android P-based Wear OS Developer Preview is available now
The official announcement was first made on 28th March by Lead Developer Hoi Lam at the Android Developers Blog. Wear OS by Google Developer Preview is currently only available for the Huawei Watch 2 Bluetooth and Huawei Watch 2 Classic Bluetooth. There is no confirmation if the preview will further add support for more wearable devices.

Wear OS by Google Developer Preview Features
The blog post also highlights the major features of the preview as listed below.
Improved app compatibility: Android P has started restricting access to non-SDK methods/fields in order to improve app compatibility.
Dark UI theme: To improve the visibility of elements, Wear OS will switch the UI to a darker/black theme.
Background limits: Apps will no longer be allowed to run in the background unless the charger is connected. Developers should start building their apps for the upcoming version by removing background activities. These exclude the watch faces.
Turning off radios when off body: Bluetooth, WiFi, and cellular radios will be turned off when the watch is detected to be off-body for an extended period of time. To avoid any challenges in the development process, developers can simply disable the feature via ADB.
WiFi off when BT is disconnected: WiFi will be turned off if the smartwatch is disconnected over Bluetooth.
Known Issues
The official blog post also suggests that the Wear OS developer preview is intended for developers only and is advised not to be used by daily users. That's pretty much expected because the beta software is still in initial stages of development and may break several basic features. Google has also mentioned a list of known issues, which are as follows:
Bug reports using "Report wearable bug" in the companion app will not work
Accepting call may not succeed every time
Occasional visibility of error message (Detected problems with API compatibility)
Dual instances of "Take bug report" in settings
Voice input crashes in China version
Wear app store will not work in China version
If you're a developer, then you can easily install Wear OS Developer Preview. Simply visit the Wear OS release notes for more information about the changes and download links.