WhatsApp Desktop App is the web client brought to your PC, as a standalone app.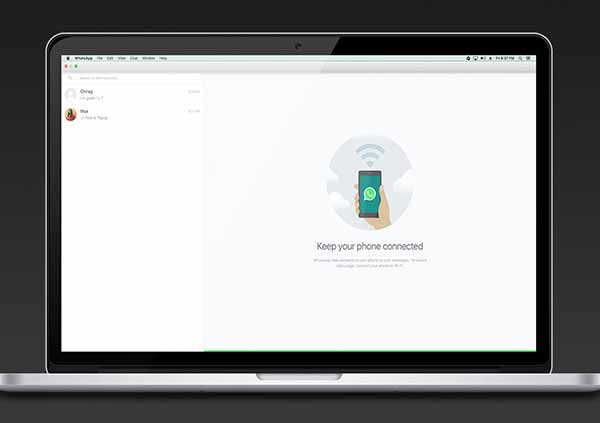 You might be using the WhatsApp web client for some time now. It is basically a browser extension that replicates your WhatsApp messages by pushing them directly to your PC's web browser. While the web client is sort of good way to operate WhatsApp on a PC, yet it is still inefficient for a major reason. Which is, being the indispensable need of keeping a browser window open at all times, so if you close the window, the session will be terminated as is.
The developers of WhatsApp have realized the need of a standalone app, and have brought down the WhatsApp Web Client to a separate window on your PC. The app was announced about a day ago at the WhatsApp Blog. Right now, it is available for download, for two major operating systems – Microsoft Windows and Apple Mac OS X.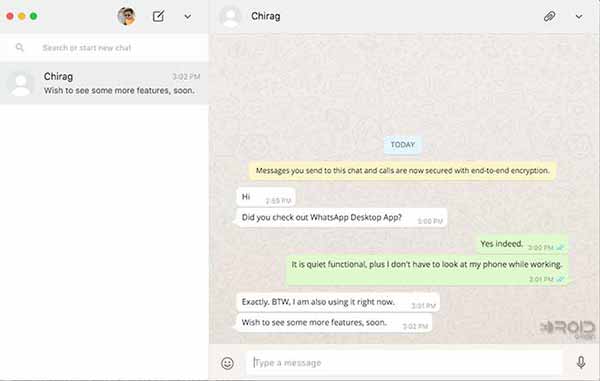 The app offers several functionalities, including:
Full chat experience (Sending photos, videos, documents, and muting chats)
Notification settings
Maintaining blocked contacts
Starting a new chat/group
Modifying profile picture and status
Accessing archived messages
Live chat notifications
Well, that is almost the full WhatsApp experience pulled off on your PC.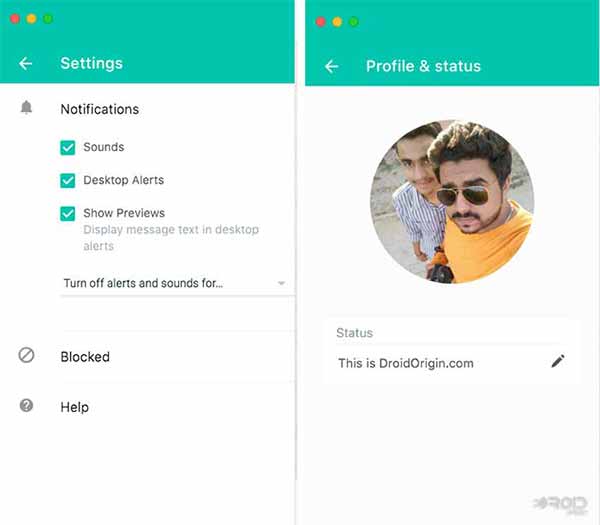 Now you may ask that why download and use a standalone app when you can just do the same within your browser. For the same reason that you use apps for Facebook, Google+, or Twitter, when you can still access them on the browser.
For my convenience, I will be sticking to the web client rather than the app. But that again is for my own reasons and usability. Not to mention, the app is sincerely a good startup for improving the WhatsApp experience on the desktop.
Download WhatsApp Desktop App
In Windows, run the downloaded executable (.exe) and the desktop app will set up everything, also placing a shortcut on the desktop.
In Mac OS X, extract the downloaded zip file using the archive utility and run the app (.app) file. When prompted, click on 'Move to Applications'. This will place the app on your Finder window, where it will be more easily accessible.
The only requirement is that your phone should have WhatsApp installed and setup, which of course, is obvious.
Download — www.whatsapp.com/download
Run the app once it has been installed on your PC.
The interface will load, that resembles with the web client.
Scan the QR code from your WhatsApp on the device, by going to WhatsApp > Menu > WhatsApp Web.
Once the scanning is done, you would see all your chats and settings, over at your PC.
Do you like the feeling of using the WhatsApp Desktop App? Do share your views with us, since we love to hear from you.