Being the most popular messaging App is not a cakewalk for WhatsApp. We all know developers at WhatsApp continuously work hard on bringing new features for the application. Now adding one more feather to its cap, WhatsApp Enables Third-Party Sticker Integration. This means third-party keyboard apps can bring their own set of stickers for WhatsApp. However, as of now, Google has got the privilege to test out the feature on Gboard. With that said, this feature is under development for Android OS.
Reports say that around 2nd week of December, the third party sticker integration has been enabled on WhatsApp. However, it's still under testing and currently, it's not available on Gboard. The feature is still under continuous development and testing. So, in case you have the latest versions of both Gboard and WhatsApp you may not see the feature. According to the developers, if you try to use this feature(on latest Gboard Beta), Stickers will be sent like images. Later when the feature will enable it will be sent like real stickers.
Here you can see two screenshots of this feature under testing.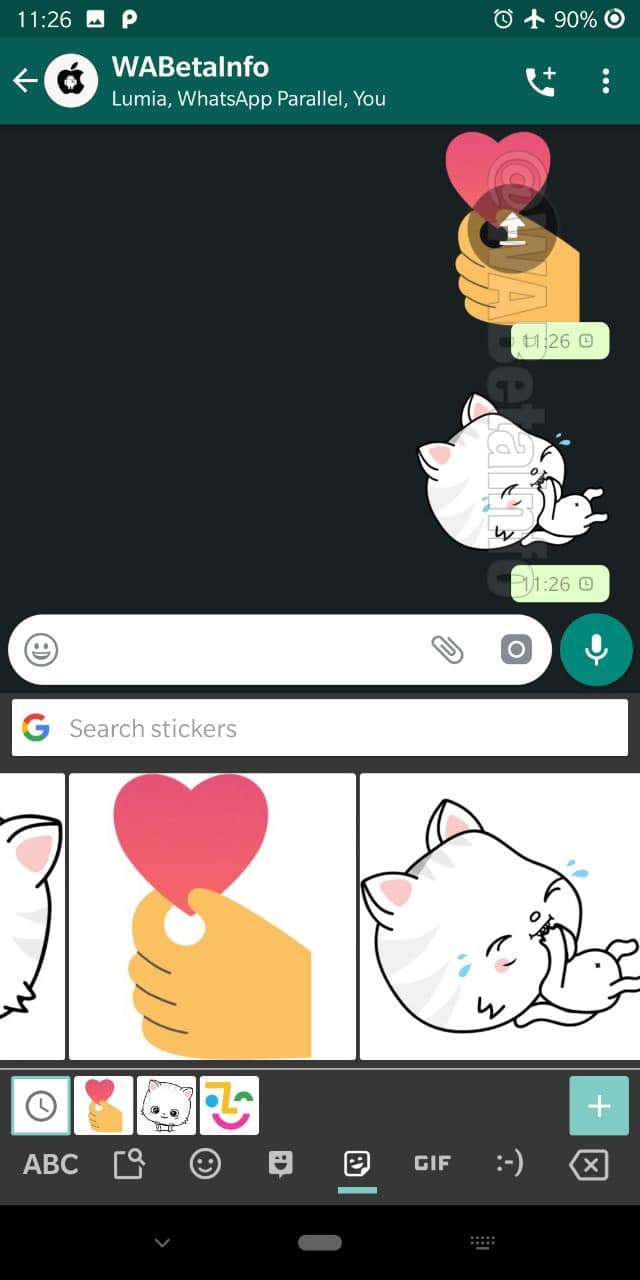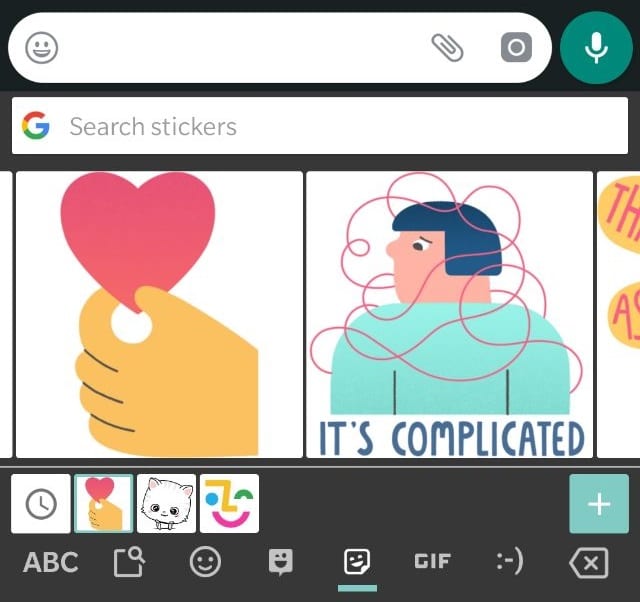 In the coming weeks, Goboard beta users may get to experience this feature. After installing the update, when you sent GBoard Static Sticker in WhatsApp, it will automatically convert to a WhatsApp compatible sticker. the sticker format will be of WebP format.
We guess first Gboard will successfully roll out this feature in a stable iteration. Later WhatsApp will make way for other third-party keyboard Apps to introduce their own set of stickers. So, now that WhatsApp Enables Third-Party Sticker Integration, what's your take on this..? Which keyboards do you expect will follow Gboard and integrate their sticker sets with WhatsApp..? Do share your views in the comments.