We are enlightened by the fact how developers take the most simple idea out of our daily smartphone issues and transform them to apps, to assist us to tackle such problems.
We all face high consumption of battery on our Android smartphones or tablets, when we deal with WiFi. There is already a vast number of battery saver apps in the Play Store that may help you save your phone's battery by disabling WiFi, but that doesn't cut out much. For a daily users, who rely completely on WiFi, demands their phone to run the whole day.
XDA Recognised Contributor – abu hani has laid out one of his own innovations to the public – WiFi Saver app, which is developed keeping in mind the need to save battery while or while not using WiFi. The app is self efficient to manage WiFi usage while the phone is in different modes and is not limited to a single general approach, of disabling WiFi when not in use.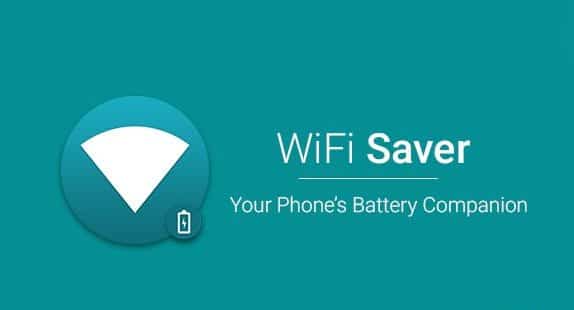 WiFi Saver app is easy to operate and may run on any Android device with Ice Cream Sandwich or up. It is free of cost and Ad-free at the same time.
WiFi Saver App Overview
Timer Mods: The app offers three different saver mods – Basic, Low Strength, and Lock.
Auto Connect: Enabling this option will help you auto connect to a specific or previously saved WiFi network when available.
Lock Mods: Decide how your phone acts with WiFi when it's locked. Enable or disable WiFi automatically when the device's screen is locked.
Timer Mod Settings: Set the desired time period to automatically enable Timer Mod and Auto-Connect features.
Custom Service Delay: Set the timer to delay the working of Basic and Low Strength timer mods.
Custom Auto Connect Delay: Set the timer to delay the auto connect feature.
Show Network Details: Display the complete details of the current WiFi network connected.
Dark Theme: Not fond of a bright layout? The developer has taken care of that too. Just enable this option.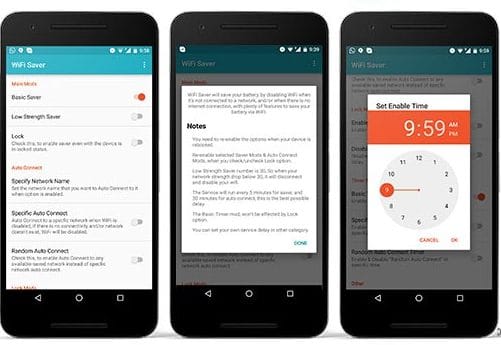 Personally, I have been using the app for two days now, and it has helped me reduce the battery usage. The app already offers a decent list of options to save battery over WiFi. Seeing the hard work of the developer, we do expect to see more improvisations in the app, in the near future.
You can download the app directly from the Google Play Store.
If you face any issues or want to request a feature, you can click the source link below.