Google Phone app beta is finally available for testing. The app has been updated quite frequently with new features like Assistive Dialing and recently released floating button functionality for the ease of access to ongoing calls.
Considering the amount of Google apps already available for beta testing, the Google Phone app has arrived pretty late. But it definitely brings in a handy feature that would be useful for everybody. Google believes that by allowing users to actively participate in the beta testing program, it shall receive more feedback on the in-development features and shall aid in a much faster rollout of the new version.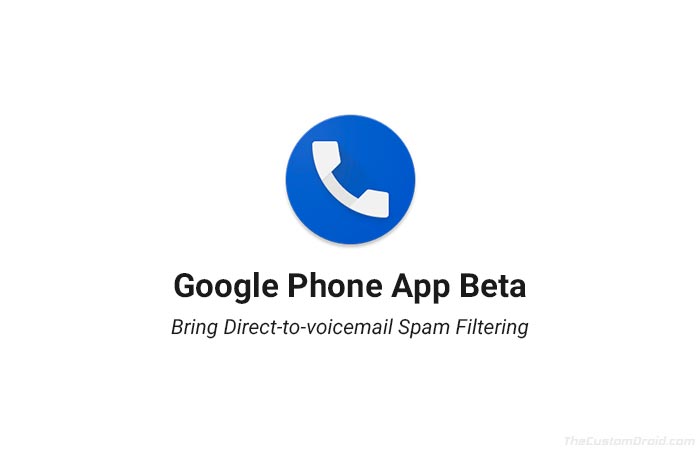 Google Phone App Beta Testing Now Live 
In 2016, the company added a new feature to help users easily suspect spam calls. It'd normally show a red background with "Suspected spam caller" message. Which is quite useful and notifies a user to take a further action required. With the new Google Phone app beta version, Android users could avail a major enhancement to the said feature. According to 9to5Google, the new feature will simply push the suspected spam call direct to the voicemail. Which means, your device won't ring and your usage will stay uninterrupted. These calls, however, shall be displayed in the call history. Any messages thus received will appear on your voicemail.
On the side, the latest it also includes the bottom navigation menu, a feature that they have been testing since February this year.
Being an inclusion to the beta version of the app, the feature should be treated as experimental. Participating in the testing program will also allow you to provide feedback about any problems that you face. The new feature shall be rolling out soon in the coming weeks. But for those who want instant access, can now opt-in for Google Phone app beta testing using this page.

If you own a Pixel, Nexus or an Android One device, you can simply update the dialer app after signing up for the testing.
(Source)