Xiaomi Blackshark gaming phone image has surfaced online and indicates that the manufacturer is ready to compete against the Razer Phone.
The Chinese manufacturer Xiaomi is gaining in the smartphone market through its affordable, yet powerful devices. Through recent rumors, it seems like the manufacturer is allegedly stepping into the mobile gaming scene with its very own gaming phone.
It was back in February when a new device labeled 'Blackshark' was spotted in the AnTuTu benchmark listings. It gave us just enough information about the suspicious device. According to which, the phone is powered by a Qualcomm Snapdragon 845 processor with Adreno 630 processor. Further, the device sports 8 GB RAM, 32 GB ROM, 2160 x 1080 px display, and runs on Android 8.0 Oreo. The final AnTuTu score received was 270680, which is pretty big compared to devices like the Pixel 2 XL. While the OEM seems to stand up against the Razer Phone, the display resolution is an area where it lacks.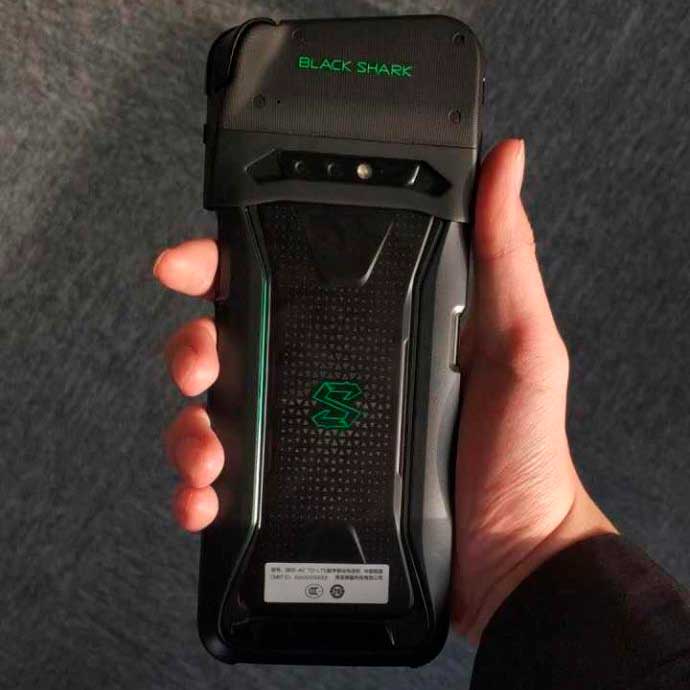 Xiaomi Blackshark gaming phone image has popped online via Chinese social media Weibo. As you can see in the image above, the device sports a dual-lens camera setup with one LED flash. Also, there's appearance of a rear-placed fingerprint sensor. According to the source, Blackshark will probably host an in-screen fingerprint sensor, which definitely seems one of a kind. There's no Xiaomi logo as well, except for a green-colored "S" which looks quite similar to the Razer logo. It could also be seen that the phone is encased in gaming pad-like accessory (That's our guess), however, there is still no confirmation on that.
The launch is expected to happen on April 13, 2018. There's still a lot that stays hidden, but we are sure that the coming days will probably unveil more details about the Xiaomi Blackshark gaming phone design and specs. Until then, stay tuned!