Excited for this year's Google Pixel device? Well, you can now download Google Pixel 3 launcher APK that comes with Assistant on the Search Bar and more changes.
Every Android phone comes with exciting new goodies, such as the stock wallpapers, apps, and launcher. These are something that everybody wants to try without actually having to buy the specific phone. We recently shared the Pixel 3 live wallpapers for Android phones running Marshmallow 6.0+. Today here, we are adding something more. We now have the Google Pixel 3 launcher app that comes with a new Assistant shortcut on the Search Bar. This new launcher could be installed on any phone running Android Oreo or above.
Within the last few months, we have seen enormous leaks about the upcoming Pixel phones, most of which revolved around the phone's design. But we have had enough of that already and since the device is launching very soon on October 9, there's not much to speculate now. Even before that, things now seem to get a bit more exciting with the all-new Google Pixel 3 launcher that has surfaced online.
Table of Contents
What's new in Google Pixel 3 Launcher?
Let us take a quick run of the backstory. With the release of Android P DP5 and final Android Pie, the stock Pixel launcher had the voice search icon removed from the search bar on the home screen. Of course, many of us thought that Google indeed intended to replace it with something else.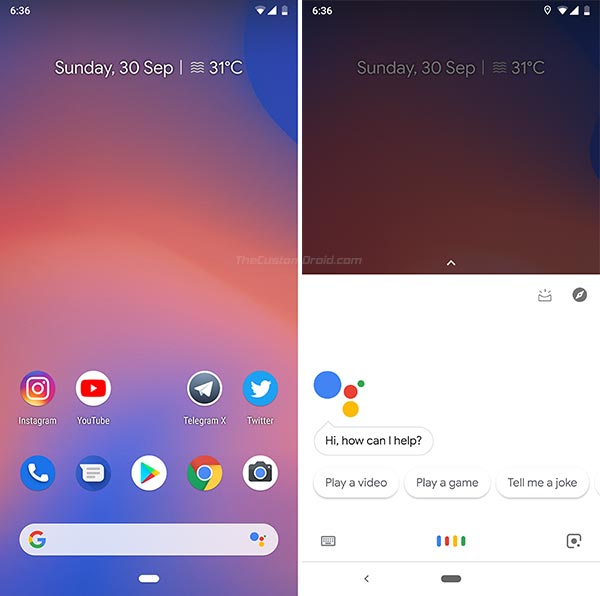 In mid-September, we saw the press renders of the phone (Credits: nieuwemobiel.nl) that showcased a minute change in the launcher. While everything else looked very similar to what we have already experienced on the Pixel 2, there was an added Assistant shortcut on the search bar.
Update (10 October 2018): With the Google Pixel 3 and Pixel 3 XL now available, we have got our hands on the official Google Pixel 3 Launcher app. Ahead of the changes discovered in the leaked app, there are a few more that have been added to this official 9-4902955 version.
First, Adaptive Icons are now forced for all apps in order to get a more uniform experience throughout the full UI. This means, even if an app is not updated to use Adaptive Icons, it will still be forced by the launcher itself.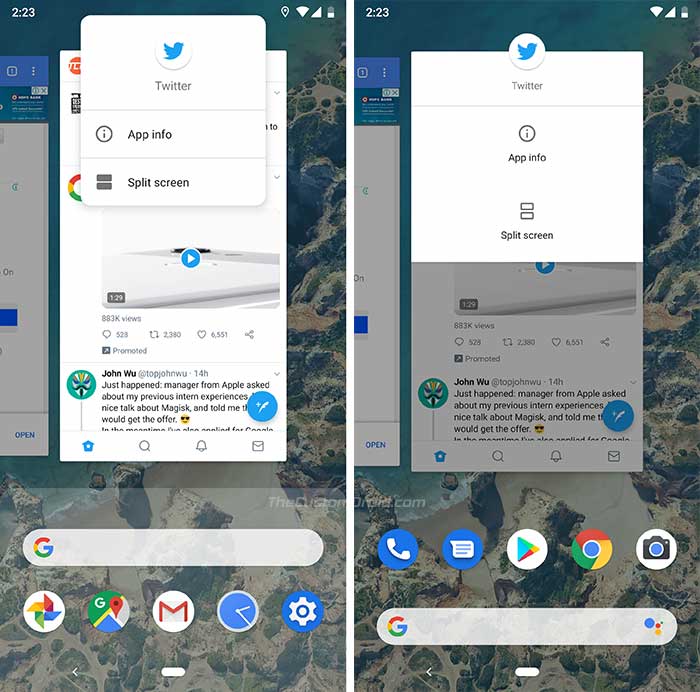 Another change that was discovered by AndroidPolice, is the new interface that triggers upon long-pressing an app icon in the app switcher/overview menu. The old pop-up style has now been replaced with a much-refined UI that runs from edge to edge of the respective app window. The screenshot above would have given you a much clearer example of what we are saying.
Download Google Pixel 3 Launcher (APK)
According to XDA, the new Google Pixel 3 launcher with Assistant on Search Bar was grabbed by Senior Member paphonb.
He was able to extract the launcher APK from an Android Studio emulator image. Although he had plans on releasing a modified version of the APK, some things led to a delay. But now the Google Pixel 3 launcher APK has been ported to devices running Android Oreo and Pie.
Update: The official Google Pixel 3 Launcher APK with version – 9-4902955 is now available for download.
How to Install Google Pixel 3 Launcher APK
In order to install the APK, you must first enable the 'Install unknown apps' option in the device settings. To do so, go to the Settings -> Apps & notifications -> Special apps access. Before you install, there are a few things that you should note first.
A Few Notes
The Google Pixel 3 launcher APK's package name remains unchanged, so it should easily work with the Google Now feed. Due to the same reason, you will not be able to install this on any device that comes with the Pixel Launcher installed as a system app (The Google Pixel 2 and Pixel 2 XL).
Google Pixel/Pixel 2 users can now install the official APK that is available as of 10 October 2018.
Also, if you're going to use this on your device running Oreo, then the features like App Actions and Slices will be unavailable since the API was introduced in Android Pie.
Now, installing the APK is quite easy. But if you have never sideloaded an APK before, then follow the instructions below.
Download Google Pixel 3 launcher APK.
If you have downloaded the file on your PC, then transfer it to your phone's storage.
Go to the app drawer and open a file manager app of your choice.
Navigate to the location where the launcher APK was downloaded/transferred.
Press the 'Install' button to install Google Pixel 3 launcher on your phone.
After the installation finishes, tap on 'Done'.
Now, press the home button and choose the 'Pixel Launcher' as default.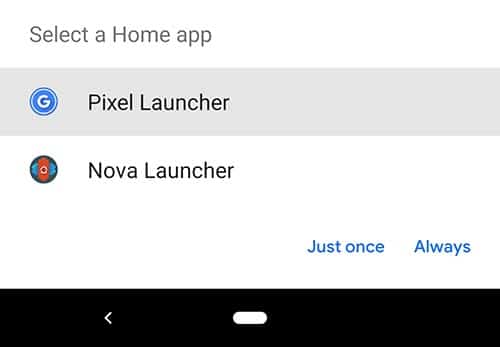 You should now see the new Assistant shortcut on the right end of the search bar. We are quite sure that once the phone is launched, developers would be quick to backport the official stock apps and wallpapers for other devices.
So, you have just been able to get Google Pixel 3 launcher app on your phone running Android Oreo or Pie. Do you like the new shortcut? Is it a more convenient way to call the Google Assistant? Do let us know your opinion in the comments.
(Source)