Apple recently announced the iPhone Xs, iPhone Xs Max, and iPhone Xr Max at the Keynote event held on 12 September 2018. The complete collection of iPhone Xr and iPhone Xs Stock Wallpapers is now available for download. There are a total of 15 different wallpapers in 1125 x 2436 pixels resolution.
Table of Contents
iPhone Xr and iPhone Xs – Details
Apple iPhone Xs and Xs Max basically share the same design. The only difference is the screen size and battery. iPhone Xs flaunts an OLED display of 5.8-inch size, whereas the iPhone Xs Max features a 6.5-inch display. Both these displays are called Super-Retina HD display. On the other hand, iPhone Xr will sport a 6.1-inches LCD display termed as Liquid Reina Display.
All the 2018 iPhones will have a glass back body with the iPhone Xs and Xs Max featuring a Stainless Steel frame. On the other hand, the iPhone Xr has an Aluminum frame. The three iPhones follow their predecessors and have ditched the 3.5mm headphone jack.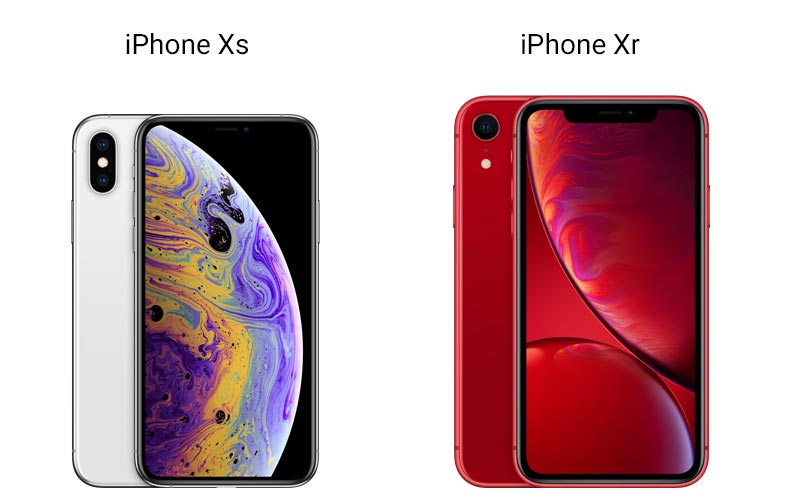 iPhone Xs and Xs Max will be available in space grey, silver, and a new gold finish. Apple's budget entry, the iPhone Xr, will come in six different colors – white, black, blue, coral, yellow and red.
Now, before you head over to download the iPhone Xr and iPhone Xs wallpapers, let us take a quick walkthrough of the specifications.
The primary attraction of all the three 2018 iPhones is they all pack Apple's latest A12 Bionic chip. It comprises of a 6-core CPU,  4-core GPU, and an 8-core Neural engine. Apple also brought dual SIM support for its new devices. These new models of iPhone will have a physical SIM with a secondary eSIM support. Apart from this both the Xs and Xs Max share features such as 3D-Touch, tap to awake, Truetone display, HDR display, HDR 10 and Dolby Vision. Apple also claims great sonic experience with the new Stereo sound. iPhone Xr, however, ditches 3D-touch and replaces it with haptic feedback.
All the three iPhones pack Face ID and other sensors such as Proximity, Gyroscope, Ambient sensor, and Dot projector.
In the camera section, Xs and Xs Max bring a 12 MP wide-angle lens with a 12 MP telephoto lens on the rear panel with True-Tone flash and Optical Image Stabilization. On the front face, we have a front face camera of 7 MP.  iPhone Xr packs a single lens rear camera which is also 12 MP wide angle shooter with advanced bokeh, portrait mode, and optical image stabilization. It gets support from the true-tone LED flash but there is no telephoto lens.
Download iPhone Xr and iPhone Xs Stock Wallpapers
As with any other Apple device, the all-new iPhone Xr and iPhone Xs also come with a set of unique wallpapers (Also commonly referred to as 'Stock Wallpapers'). The iPhone Xs offers 3 different wallpapers, while the iPhone Xr has 12 wallpapers. All of which offer the 'Bubbles' design with vibrant colors and come in 1125 x 2436 pixels resolution. AR72014 and Sniper_GER were able to grab these wallpapers from the Apple advertising imagery. We highly appreciate the time and effort they took.
Here are some of the previews of the wallpapers in low resolution. You can view them before downloading.
iPhone Xs Wallpapers
iPhone Xr Wallpapers
We have packed all the iPhone Xs wallpapers and iPhone Xr wallpapers in separate zip files for your convenience. You can download them from the links below:
It's not necessary to buy a particular phone to enjoy its wallpapers; you can have the entire collection here itself. So, download the iPhone Xr and iPhone Xs stock wallpapers and flaunt them on your smartphone.
Source: iDownloadBlog