Gello offers all the speed and features that you will need while browsing the internet
CyanogenMod is one of the first aftermarket custom firmware that has evolved with every new Android upgrade. Dated today, Cyanogen has its own apps that are ready to make their own ecosystem on Android. The list goes quite long, including the CM File Manager, AudioFX (Equalizer), Gallery, Camera, Theme Chooser, Trebuchet, etc. And now enters Gello, CyanogenMod's own browser, that will probably end your need of using a third-party internet browser, in the coming future.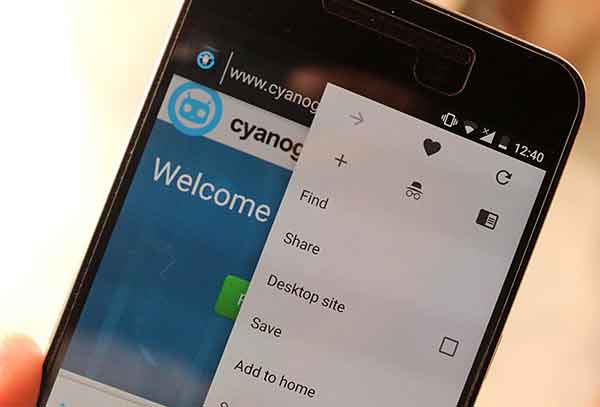 Today, the developers have released their own, full-fledged internet browser app – Gello. The browser has been in the development phase for a long time, and now when the time is right, the developer Joey Rizzoli has finalized the app and started to push it to the upcoming CM13 builds.
About Gello

Gello is based on the Chromium code (Indeed, the apple didn't fall far from the tree), so it does incorporate most of the standard Google Chrome features. It is a class-apart from most Android browsers that I have used. It has essential features from Google Chrome, plus its own goodies that will turn up your complete internet browsing experience on Android.
"Edge Navigation" is currently the most intriguing feature in the browser that allows users to swipe left or right through the browser's history, instead of tapping the buttons. The in-built browser settings allow you to invert the browser colors for night mode, add a colored status bar, and enable full-screen (immersive) mode for distraction-free browsing.
The extremely customisable privacy settings are what makes Gello a secure browser. You will have the liberty to modify the per-app settings, private data, and all other web-content settings. LookLock option comes under privacy settings that, when enabled will prevent other apps on your system from reading the webview content from Gello.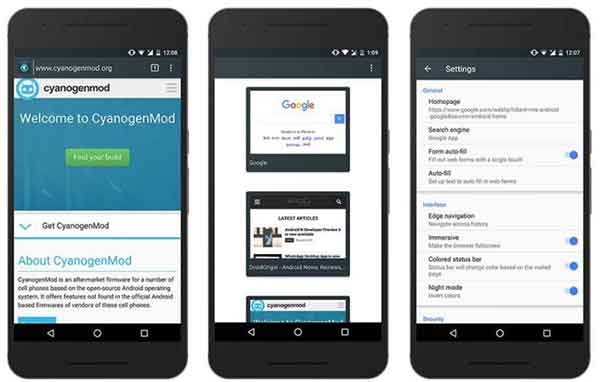 Other than that, there is Power save mode, that will probably force the browser to consume less battery while operating. Accessibility settings would allow you to change the default text size and scaling, plus you can also Force enable zoom to get past a website's default zoom behavior. Basic functionalities like saving a web page, incognito mode, adding a website shortcut to homescreen, finding text on a page, etc are all a part of this amazing browser.
Download
The app comes in exclusively for the CyanogenMod 13 users, but you could still grab the APK from APKMirror. You must have Unknown sources enabled in Settings > Security, for manual installation to work. Gello requires your device to be running Android Lollipop 5.0 or up.
The source code for the app is available on the Github repo, in case you are a ROM developer and want to include Gello in your build. Does the manual installation process work on your device? Do let us know about your view through the comments below.