Nexus OTA Images are full system images, meant to sideload on locked or unlocked bootlaoder.
Rolling up and down on firmware is easy as pie on a Nexus device, and it goes well without many issues. But flashing factory images have its own downside, where if you would like to flash stock firmware, it is imperative that your device's bootloader is unlocked, which again requires the need to completely wipe your device. Unlocking the bootloader puts a good part of security at risk, and so several users like to keep it intact. But that could also be a hurdle if you are willing to flash factory images. So, Google has just announced a simple way to deal with this situation.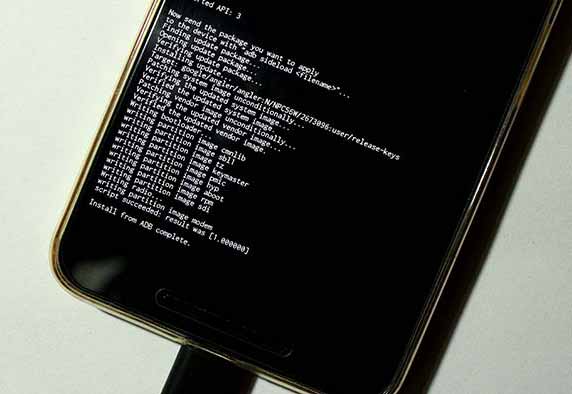 Starting today, full Nexus OTA images are now available for Nexus lineup. Unfortunately, legacy devices like the Nexus 4, Galaxy Nexus, and Nexus S are left in the void. Be known, that these are not your regular incremental OTA zips, but a full system OTA image that will let you move from one Android version to another, irrespective of your bootloader's lock status, and also while still keeping your on-device data intact. If you have flashed the N Developer Preview using the OTA method, you might be well aware of what we have here. These full OTA images use the same protocol of flashing the complete system, except that these wouldn't wipe any data on the internal storage.
Download Full Nexus OTA Images

Only firmware starting from Android 6.0.1 Marshmallow are listed. If you expect an older firmware OTA (Let's say, Lollipop 5.1.1 for your Nexus 7), then we are sorry, but you're completely out of luck. The following devices have been listed on the download page:
Pixel
Pixel XL
Pixel C
Nexus 6P
Nexus 5X
Nexus 5
Nexus 6
Nexus 7 [2013] (WiFi)
Nexus 7 [2013] (Mobile)
Nexus 9 (WiFi)
Nexus 9 (LTE)
Nexus Player
The installation is simple, and you just need to sideload the OTA update via stock recovery. You can also refer to the link below for detailed instructions.
— How to Sideload OTA Updates on Nexus and Pixel
We are sure that this is going to make a lot of users happy, and especially those who want to shift to Android versions without unlocking the bootloader, or losing any data. If you have problems with installation, let us know through the comments.