The innovative and new AI-powered voice assistant by Google can do a lot more than just search for stuff. Recently after an official announcement, Google Assistant is ready to reach devices than just the Pixel. So you if you have already got it pinned on your device, either officially or unofficially, then just go and read further on how you can make the most out of it. Here are our Google Assistant tips and tricks enlisting 10 cool things you can do with it. All these tips are pretty basic but definitely more fun and make your daily tasks dead-easy to perform.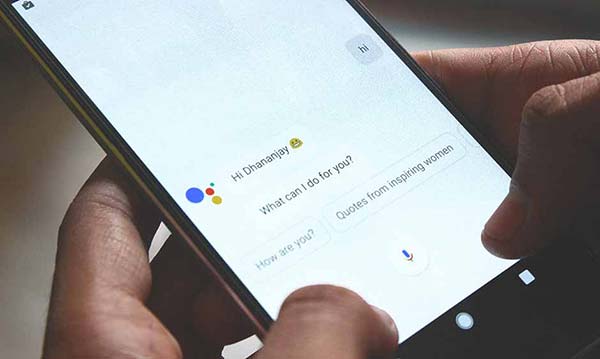 Also read: Enable Google Assistant on Marshmallow and Nougat
The more you use these simple commands, the more you will get to know the Google Assistant!
Table of Contents
Google Assistant Tips and Tricks
1. Unlock Your Device
Putting up a PIN/Pattern, or even a fingerprint adds security to your Android. But the same could be annoying when you just want to quickly access your favorite app. How about if I tell you that you can simply bypass the lockscreen without even touching your device? No, it is not a hack. But simply adding your own voice as "trusted voice", so whenever you say "Ok Google", your device will unlock automatically.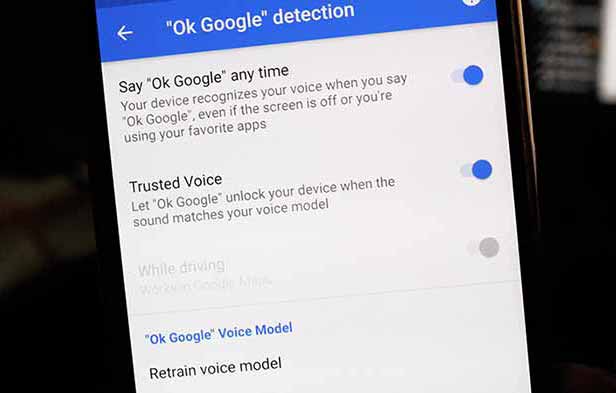 Unlocking your device's lockscreen with just your voice is cool, and it helps you get one step closer to complete automation. So now, if you're driving late to a dinner with your wife, you can simply unlock your phone with your voice and command it to message your wife – "I'm going to be there very soon", which may ultimately save your night (Haha, I'm jus kiddin).
Go to Google Assistant Settings > Voice > "Ok Google" detection and enable "Trusted Voice". As easy it may make things for you, be aware that voice recognition is not pitch-perfect, and someone else with a similar voice may also be able to unlock your device.
2. Bored? Let Google Assistant entertain you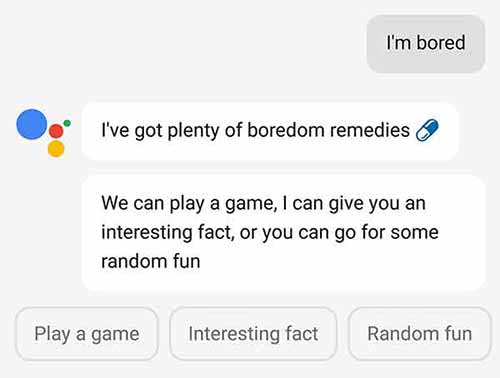 Waiting for your flight or may be you are just getting bored? Google Assistant can be your friend here. It can do some really cool things to help you pass your time. It can play a game with you, tell you a joke, or enlighten you with some random fun facts and quotes.
Just say "I'm bored" or "Entertain me" and the assistant will be at your service.
3. Get Yourself A Daily Briefing
Nobody likes to wait for a newspaper now, and why should they when you can have it all from your Android.
It's a shining morning, you are making a cup of coffee, and nothing's better than getting Google Assistant to read you the current weather and latest news. Just greet the assistant with "Good morning", "Good evening", or "Good afternoon", and it will start reading out the current forecast and latest news from your selected sources.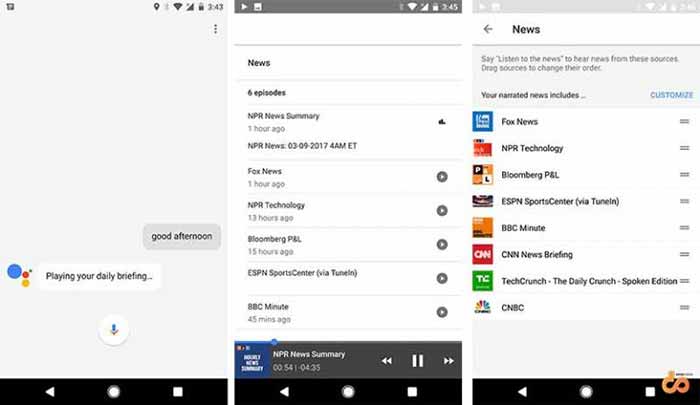 You can customize your news source by going to Google Assistant Settings > News. Tap on CUSTOMIZE and select your desired sources. You can also arrange them according to your own preferences.
4. Planning to go outdoor? Call your own weather forecaster
Thinking of having some fun this weekend, either in your own locality or out-states? You would definitely like to preplan if the weather is going to cooperate with you or not. Google Assistant can tell you all, whether it is sunny outside or windy, or is it going to rain this weekend.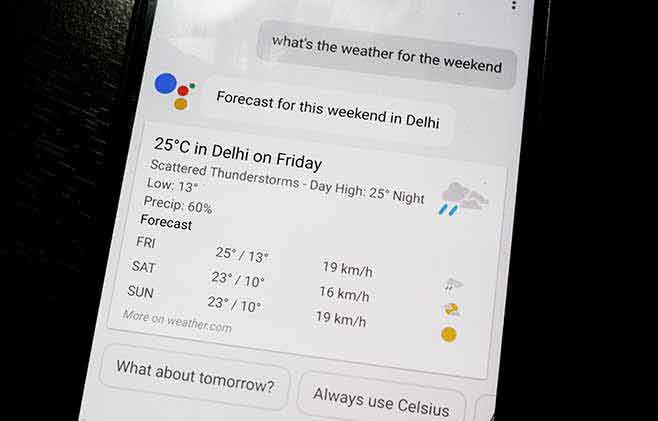 If you would like to get the current conditions, say "what's it like outside". If you're heading out for the weekend – "what's the weather for the weekend", or may be you just want to look out for the coming days "weather forecast".
You can also switch the current unit from Celsius to Fahrenheit, or vice-versa by just saying "always use Celsius" or "always use Fahrenheit".
5. Forgetting something? Know all about your day
Nothing's better than having a personal assistant, especially when its residing right in your phone. Let's say you are confused about what you planned to do, Google Assistant can tell it all.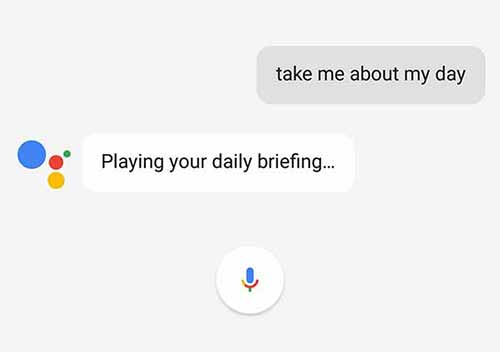 Say "tell me about my day" and you will hear the day's weather, know if there's traffic while commuting to work, and get the information about your meetings and reminders.
6. Hear some music
So now you are driving and already have Google Assistant to unlock your device, why not ask it to play some tunes and make the journey more fun? No, you don't need to take your hands off the wheel, just say "Ok Google" followed by "play music".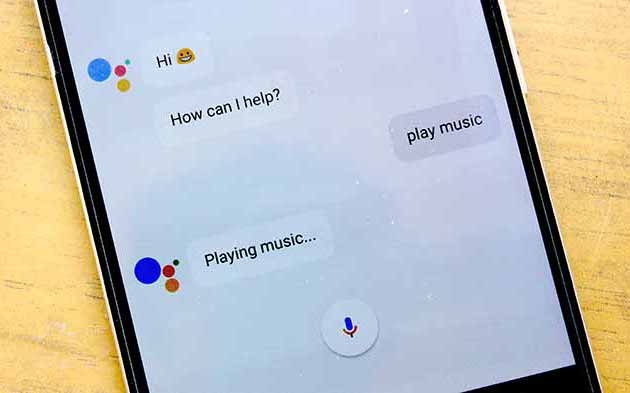 Google Assistant has a pretty limited music app support, so in order for this to work correctly, you must have Google Play Music application installed on your device. The assistant doesn't work for any other music player, then Google's own.
7. Go shopping with Google Assistant
When going shopping, the last thing you would want to do is miss a few items and ultimately rush back again. The Google Assistant integrates with Keep and creates its own personalized list. So, start off by saying – "Create a shopping list".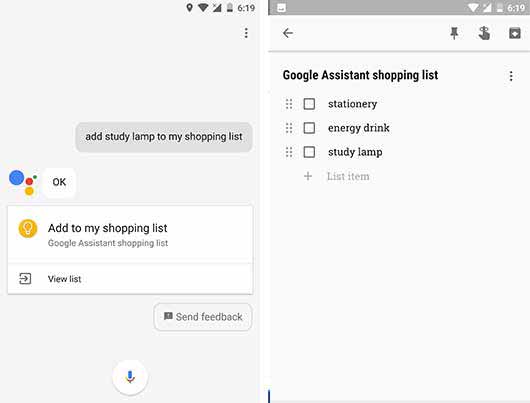 You can then add items to your list by saying – "Add stationary to my shopping list". Now whenever you add new items to the list, they will be instantly added to the default "Google Assistant Shopping List" for the ease of access.
8. Open apps and perform actions
Google Assistant integrates with several apps and could be asked to perform a specific action involving the app. Let's say you want to message your friend using WhatsApp. So you will start by opening the app – "Open WhatsApp" and then mentioning the contact and message that you would want to send. Or, you can alternatively also use "Send a message to Edward on WhatsApp".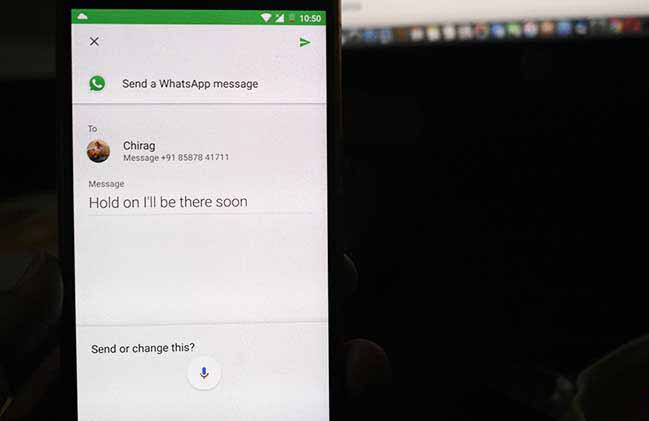 In a similar manner, you can open YouTube and play a song using – "Play Shape Of You on YouTube". Performing app specific actions are only limited to certain apps and may not work with each and every one of them. The more you use; the more you will get to know.
9. Translate it for me
You don't need to download the Google Translate application or search manually on the web, every time you need to translate a word or a phrase from English to a foreign language. Google Assistant lets you do it on-the-go.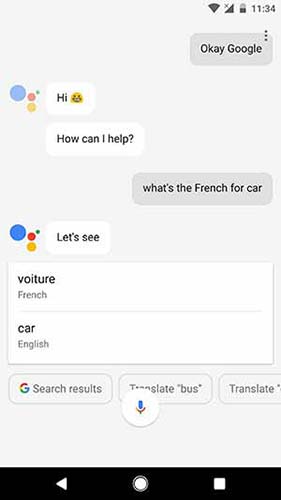 There is more than one way to get this done. You can either say "Translate _____ to [insert language]" or "What's the [insert language] for _____". Google Assistant will instantly translate and read it out to you in the proper accent.
Example: "Translate car to French" or "What's the French for car".
While the Assistant can relief you from your boredom using facts, jokes, or even games; there is something interesting that it hides. Ever tried saying "Are you feeling lucky"? Try it now.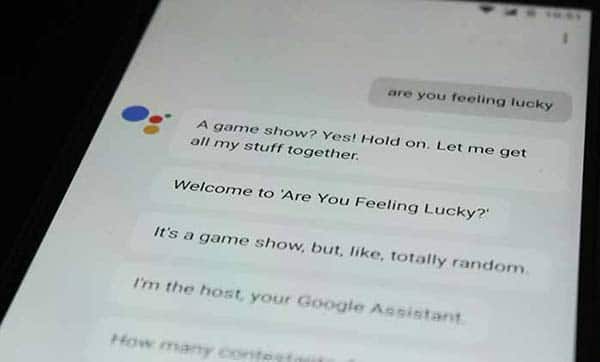 It unlocks a hidden quiz game. The game could be played with max 5 contestants, where the Google Assistant assigns you some funny nicknames and asks you a list of questions. Whosoever answers correctly, gets a point. The player with the most points wins the game. It's addicting, go play out with your friends and family.
So that's all we had from our side, and now you know it too. While it may feel a bit odd at first, because we are so habitual to perform everything manually, but once you use it regularly, you will feel how much difference could a personal assistant make on your Android.
Do you know of any other Google Assistant Tips and Tricks that should be here? Comment below and let us know. And don't forget to share this article on your social profiles by clicking the buttons below.