Android is a high consuming platform, both when it comes to data and memory. But, Android users can easily slow down this consumption using several steps. Today, we are going to take data usage into consideration and help you reduce data usage on Android devices.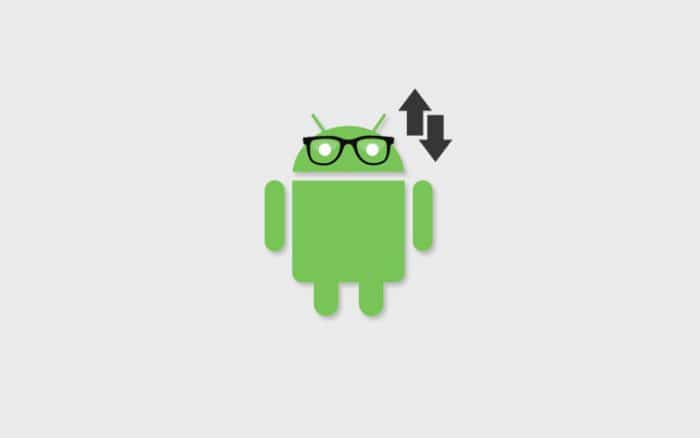 Carrier-based data services are extremely costly these days, and not everyone could afford that much (you can take me as an example), and data consumption without a data plan is definitely a real pain. Alternatively, we can always use broadband or WiFi services to reduce the amount of data utilization, significantly.
This saving could be done easily by following a few, yet very effective steps. It doesn't matter what Android smartphone or tablet, or Android version you are operating on. Let us start by following the tips.
Table of Contents
Top 5 Ways To Reduce Data Usage On Android
1. Restrict background data
This is the first step you should carry on your Android is restrict any data being used in the background. Background data is the top in the hit-list and major cause to high data-usage. This is that data, that is being used when applications, games, or system services tend to consume your data even when you are not using them. This includes email sync, widgets, feed-updating apps like Facebook, Twitter, etc.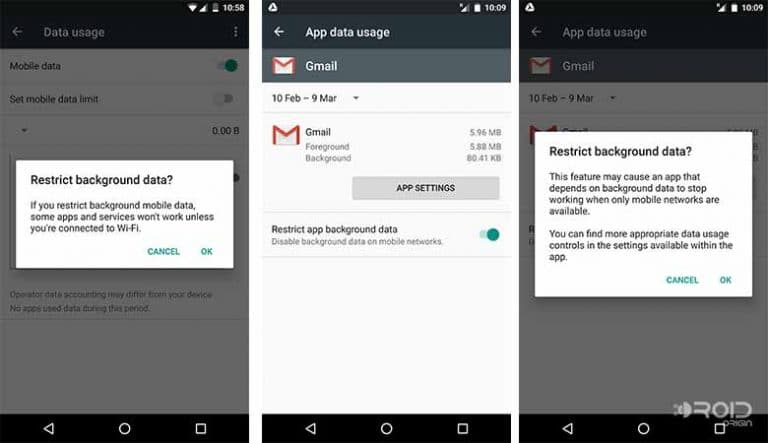 You might even form a misconception that the data will forever not sync in the background – no, this will only disable the usage of carrier-based data. However, WiFi usage will still be operating. Now, there are two ways to restrict background data. First, either by disabling it completely, or disabling background data for individual apps.
To disable it completely, go to Settings > Data usage. Tap on the 3-dot overflow menu button on the top-right and select Restrict background data. For individual apps, go to Settings > Apps, tap on the desired app and go to Data usage. Now enable Restrict background data.
Also, observe high-data demanding apps
Sometimes, it's not your phone, but a third-party app that is a culprit. If you would not like to disable overall data, you can identify the apps that consume most out of the lot, and remove them. If for some reason, the app is a requirement, you can easily restrict its background data using the steps stated in the above section.
Simply, go to Settings > Data usage. Scroll down and carefully observe the data consumption carried out by each app.
2. Use offline content more often
We all are fantasized by Android and its functions. And the way it can easily stream online content like music and videos, and also other utilities like maps. Streaming content online or using navigation tools like Google Maps could peak up your usage for data.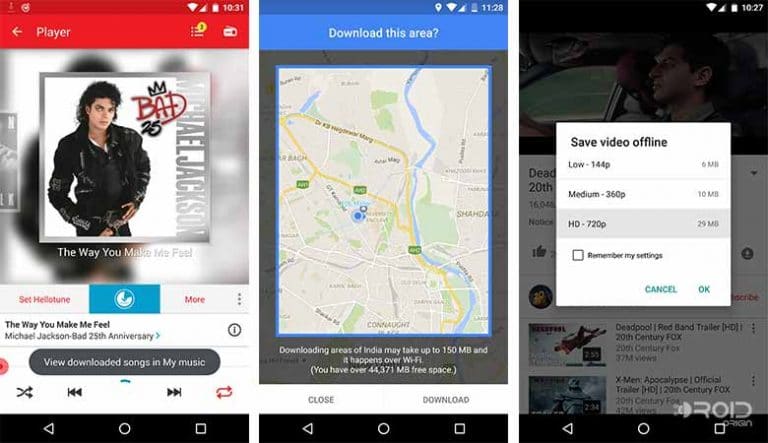 So from now on, if you like a song or video, don't go on streaming it online every now and then. Instead, use an option to make it available for offline use, or simply download it permanently to your PC and transfer them.
The same way, you can also save maps offline, so that it doesn't cause you much data. Google Maps now offer saving maps and navigation route for offline usage. Similarly, you can also use Google Docs, to save your documents offline, which ultimately contributes to data-saving.
3. Disable auto-updating for apps
It is good to automate things on an Android device, but it could also lead to some side-effects. Like in our case, auto-updating of apps could suck up a lot of data, without even notifying the user. Disable this service could save loads of data every month.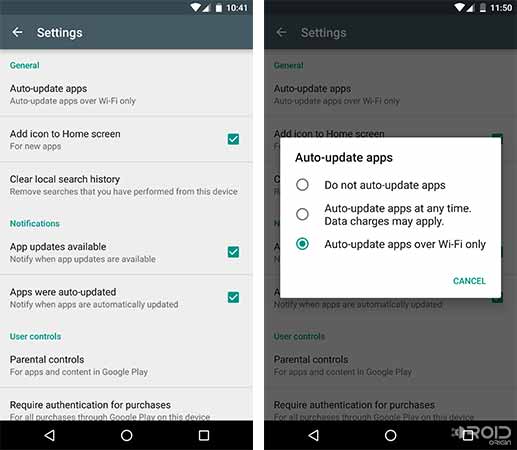 Just go to Play Store > Settings and tap on Auto-update apps. You can either disable auto-updating or only auto-update over WiFi. If you have an app that essentially requires updating, you can always do it manually.
4. Compress pages on Chrome
Just like me, there are users out there, who rely on Chrome browser for its efficiency and overall syncing between multiple services. The browser also provides an option known as Data Saver. This option will reduce the page load size by compressing it, and also perform caching to save data on each load. Data Saver may slow down the loading process by a few seconds, may be. But holding onto patience for a few seconds will save you some extra data ultimately.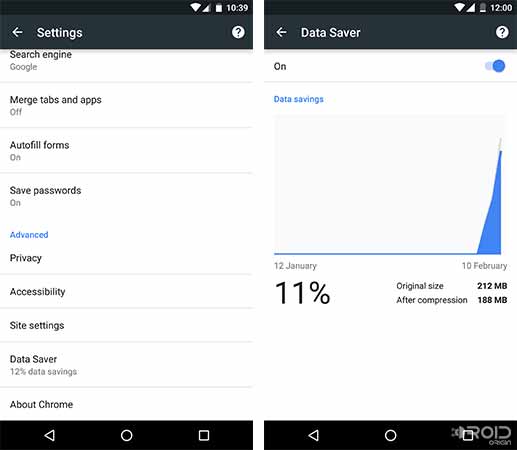 To enable this feature, open Chrome, tap on the 3-dot overflow menu on the top-right and select Settings. Scroll down until you see Data Saver under the Advanced section. Tap on it, and enable it. Enabling data saver reduced my usage from 212 MB to 188 MB, saving a total of 24 MB, in just two days.
5. Use a light-weight browser
If you do not feel yourself addicted to Chrome, you might want to give a go to some light-weight browsers.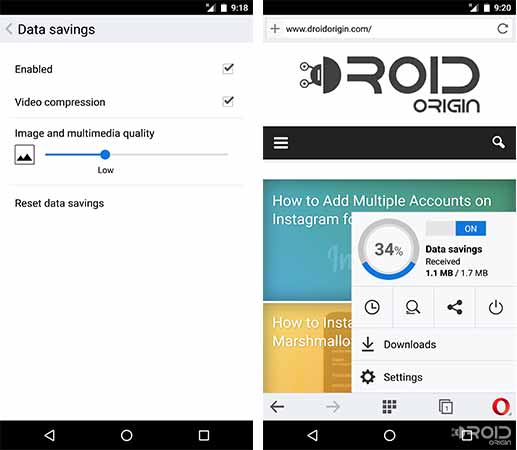 One such alternative is Opera for Android. It not only offers to compress web pages but also supports video compression, so now if you are going to stream video, its quality will be reduced and adjusted accordingly. You can also personalize the settings for setting image quality. To enable, open Opera for Android browser, and go to Settings > Data savings.
That was all that we had under our sleeves. If you have something that could be added up to the list, you can always comment below and let us know. Wait until we get back with some more tips & tricks for your Android smartphones and tablets.