Asus has recently unveiled its third gaming-centric smartphone as the ROG Phone 3. We now have the complete collection of all the official ROG Phone 3 wallpapers available for download. These include 29 static wallpapers and 4 live wallpapers that have been ported to work on any Android device.
Table of Contents
A Bit About ROG Phone 3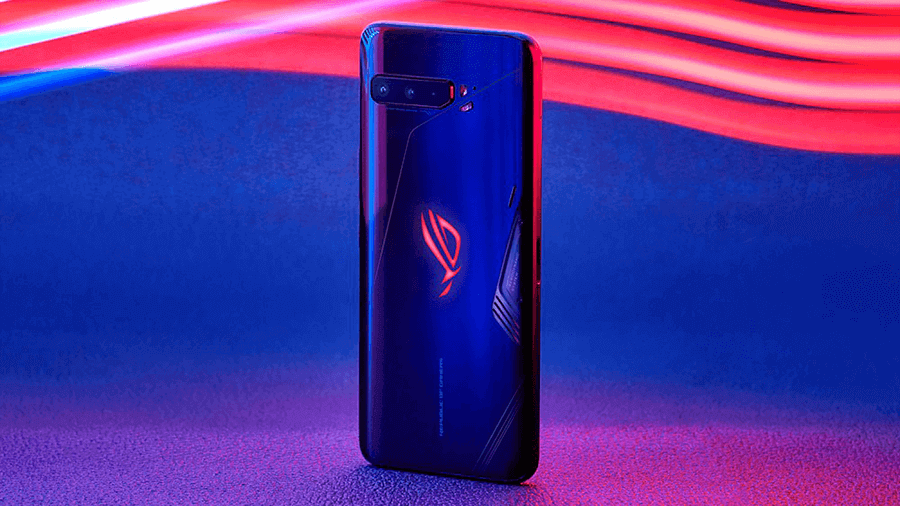 When Asus launched the first edition of the ROG Phone back in 2018, it didn't receive a welcoming response from the consumers due to its expensive price tag. But with the release of the ROG Phone 2 last year in 2019, the company firmly established its roots among the userbase with a competitive price point and excelling hardware.
Following the success, Asus has now released it's third gaming smartphone as the ROG Phone 3 and ROG Phone 3 Strix Edition. The phone takes a big jump forward in terms of hardware and overall mobile-gaming experience with a slew of new accessories.
The ROG Phone 3 comes with a Qualcomm's Snapdragon 865 Plus SoC, up to 16 GB of LPDDR5 RAM, and up to 512 GB of massive UFS 3.1 storage for storing your games, apps, and other data. Backed with a high capacity 6000 mAh battery, the ROG Phone 3 can ensure that you do not miss long hours of gaming while on the go.
In terms of the design, the ROG Phone 3 looks quite similar to its predecessor but offers a slightly smaller screen-to-body ratio and a pleasing rear with Aura RGB lighting. The phone's display is its centerpiece that's a 6.59-inches long AMOLED panel with 144 Hz refresh rate, 1 ms response time, and supports HDR10+.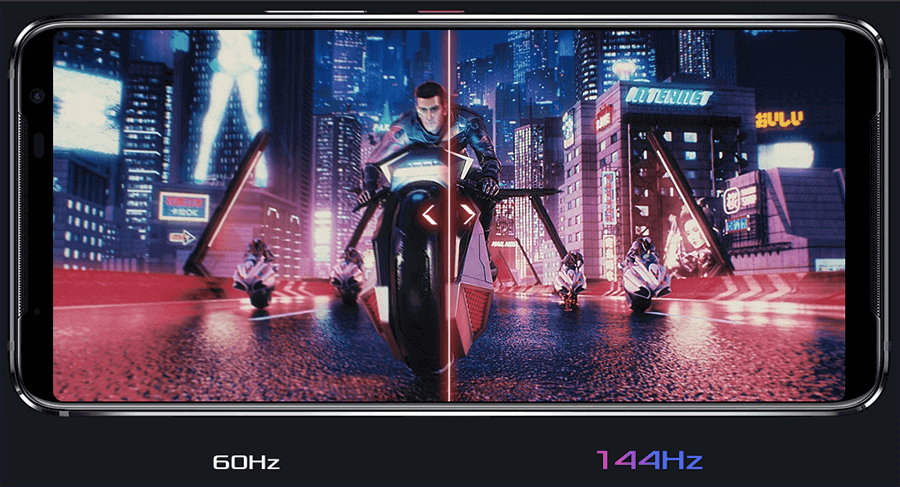 On the camera front, the phone takes a nice bump with a triple-lens setup. There's a 64 MP Sony IMX686 primary sensor, a 13 MP ultra-wide lens, and an additional 5 MP macro sensor on the rear. The upgraded camera hardware is now capable of shooting 8K videos at 30 FPS, and 4K videos at 30/60/120 FPS that makes it a pretty solid steal for photography enthusiasts as well.
Since it's a gaming phone, Asus has charged the ROG Phone 3 with quite a long list of new gaming features and accessories. The phone now supports new motion-controlled sensors, enhanced and more customizable Air Trigger 3 sensors on the corners, and ultrasonic sensors on the edges.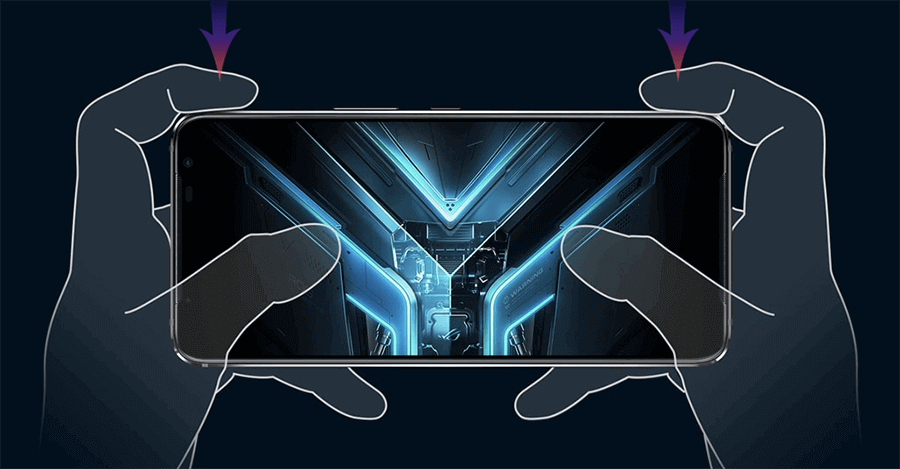 To further ramp up the phone's gaming experience, Asus has introduced some new cool and functional accessories such as ROG Lighting Armor Case, AeroActive Cooler 3, TwinView Dock 3, ROG Clip, ROG Kunai 3 Gamepad, Aero Case, and a Mobile Desktop docking station.
The phone's priced at around 670 USD for the base variant with 8 GB RAM/128 GB storage, and goes up to 1000 USD for the 16 GB RAM/512 GB storage variant. The price is quite competitive, given the hardware and features it offers, especially for users who are toes deep into mobile-gaming.
Download Asus ROG Phone 3 Wallpapers
According to the Asus, there's still some time before the ROG Phone 3 is available for purchase. In the meantime or if you're not planning on purchasing it, you can still get a bit of its visual experience by downloading the official ROG Phone wallpapers and applying them on your Android device.
Static Wallpapers
There are a total of 29 static wallpapers from the ROG Phone 3. 12 of these wallpapers are in 2340 x 1080 pixels resolution and 9 with 1:1 aspect ratio in 2340 x 2340 pixels resolution. The rest 8 wallpapers are static versions of the 4 live wallpapers. These static versions of the live wallpapers have 2 color versions each that change color when the phone enters X-Mode.
Below are the previews of all the ROG Phone 3 wallpapers available for download.
Below, you will find the link to download all the ROG Phone 3 static wallpapers packed in a ZIP file.
Live Wallpapers (Port)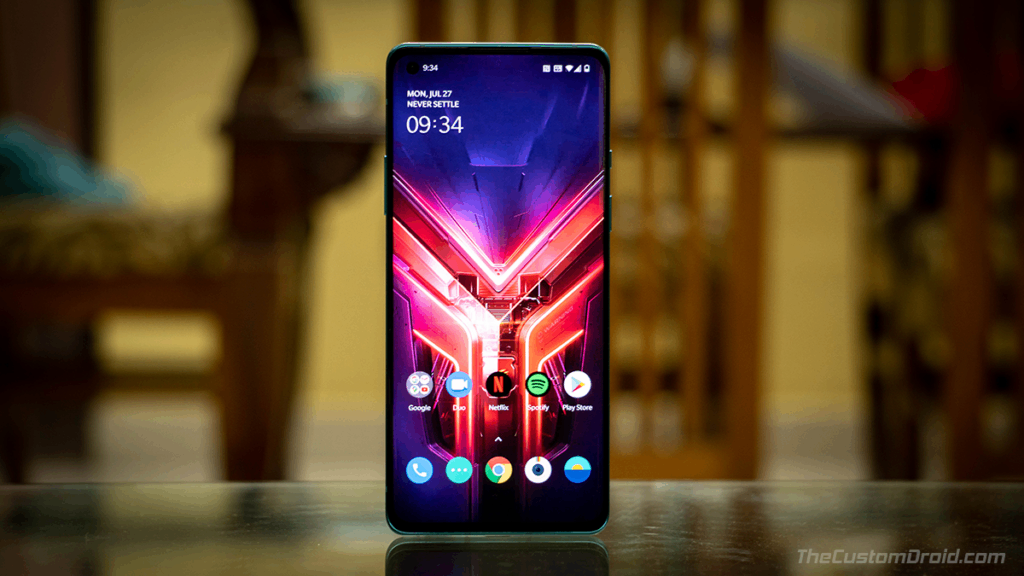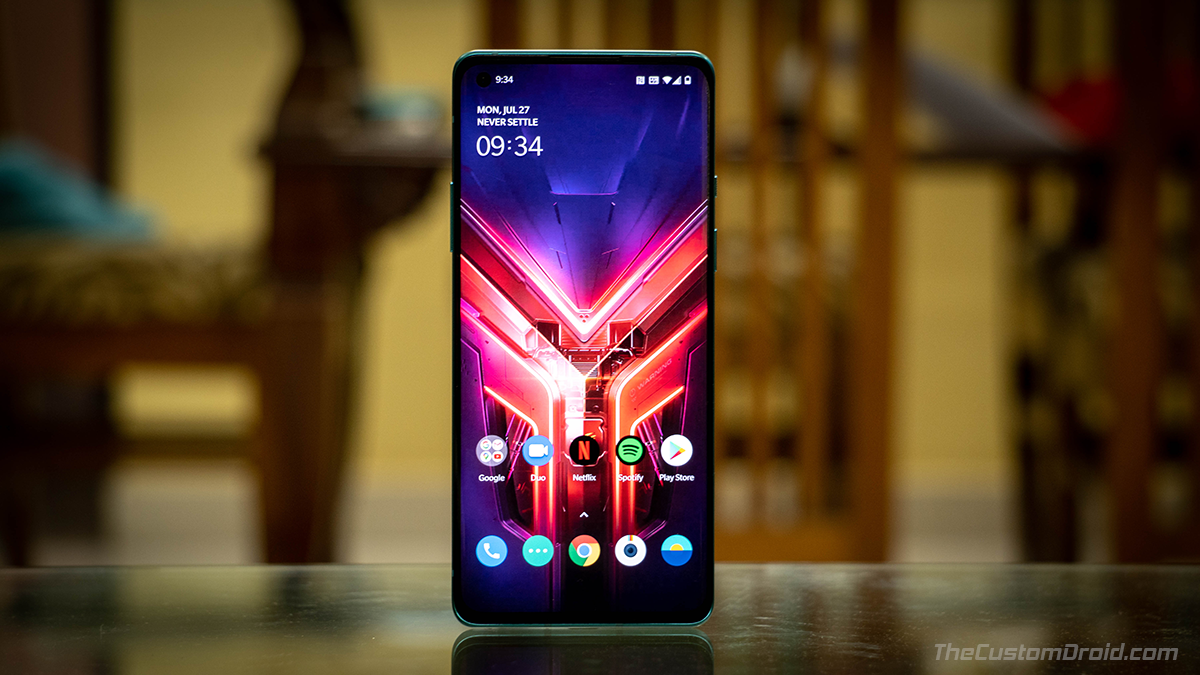 A total of 4 ROG Phone 3 live wallpapers are available in 2353 x 2353 pixels resolution. 2 of these are rendered at 60 FPS and the other 2 at 30 FPS.
XDA Recognized Contributor linuxct, known for his wallpaper and app ports has provided the modded versions of these ROG Phone 3 live wallpaper APKs that can be installed on any Android device running Android 9 Pie or above.
According to linuxct, you will need to install an app called "X-Mode Toggler". The app basically adds a Quick Setting tile to your device, which when toggled tricks the wallpapers into thinking that X-Mode is enabled, thus allowing the live wallpapers to change the appearance.
To use X-Mode Toggler, you will need a rooted phone. Or, if your phone is not rooted, you can still get it to work using an ADB shell command. To install the ROG Phone 3 Live Wallpapers port on your unrooted Android device:
Download the ZIP file of ROG Phone 3 live wallpapers APKs: ASUS_ROG_Phone_3_Live_Wallpaper_Port_linuxct.zip
Extract the downloaded ZIP file to get the APK files of the live wallpapers as well as the X-Mode Toggler app by linuxct.

Install the live wallpaper APKs you wish to use and the X-Mode Toggler APK on your phone.

Once installed, make sure that you have ADB set up on your PC, and USB debugging is enabled on your phone.
Connect the phone to your PC and launch the ADB command window (PowerShell on Windows or Terminal on macOS/Linux).
Then enter the following command. The command will grant the required permissions to the X-Mode Toggler app.

adb shell pm grant space.linuxct.rogcontroller android.permission.WRITE_SECURE_SETTINGS

Once you have done this, open the wallpaper picker on your phone, select the ROG Phone 3 live wallpaper of your choice, and apply it.
After applying the live wallpaper, drop down the Quick Settings, and enable the 'X-Mode' toggle.

Video Guide
If you want a video demonstration on how to install these ROG Phone 3 live wallpapers on your phone, then please check out the tutorial posted by VegaData.
That's it! We hope you like those ROG Phone 3 wallpapers on your Android phone. A huge thanks to XDA-Developers for uploading the wallpapers and sharing them.