Here's your chance to get some Android 9.0 goodness on your device. Through this post, you will be able to download Android P Pixel Launcher.
For months now, Google was allegedly working on the next major Android version. Following the standard procedure, Google would first push the developer previews. And so was done today, when Google announced Android P Developer Preview. Being the first preview, it might just intrigue day-to-day users from updating their devices due to its development status. But there's something that you would have realized already, the new Android version brings a considerable amount of changes to the UI. The beloved changes in Android Oreo were further extended to give a major revamp to the OS. If you'd like to get a little taste of it, you can still download Android P Pixel Launcher and install it on your phone.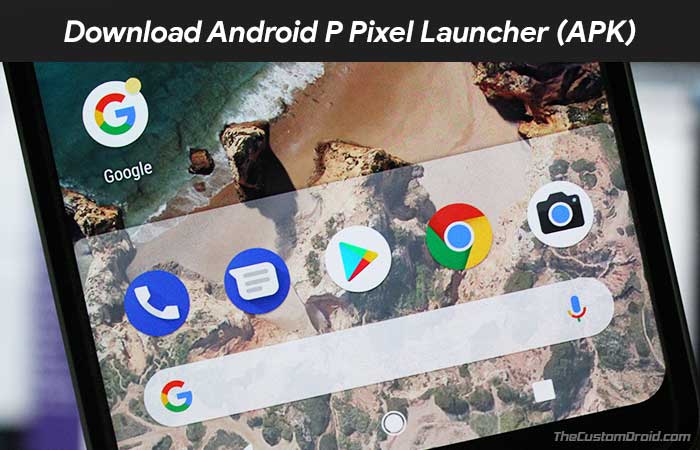 It is quite exciting for users to see new updates and improvements in the OS. Of course, Android P offers a long list of features that you would want to experience on the latest. But we would suggest otherwise. The new version would be better, but it is still not tested for the general public yet. That's the exact point behind the the developer preview, right? To help developers test the new environment and provide their feedback to speed up the development process.
Since it has only been a day, it's hard to say if someone would try and back-port the current features to work on older Android versions. Just like it was done back for Android Oreo. But there's something that you could easily install right away and have a little flavour of Android P.
Download Android P Pixel Launcher v9-4623511 APK
Users can now download Android P Pixel Launcher and sideload the APK on their device to experience the new and little-improved look. The new Android P Launcher is not much different than the original one as seen on Android 8.0 Oreo. Well, it's quite hard to improve something that's already nearly great. Google has however did a bit of polishing by adding more focus to the dock. Below is the list of changes we have observed.
You can see a white translucent shade behind the dock, starting directly from the bottom of the screen, covering the navbar buttons, search bar, and dock icons. Moving upwards, the new dock background ends with curved corners for a revised look.
Another minor change that's visible is a mic button towards the right-end of the Google search bar (located at the bottom). Tapping on the mic will summon the Google Assistant.
While scrolling homescreen pages, you shall also see navigation slider on the top of the translucent dock.
No more "Search" label in search bar.
Arrow icon on the top of the dock has been removed as well.
The screenshots below will give you a better idea. Now that you know of the changes, head down below to download Android P Pixel Launcher APK.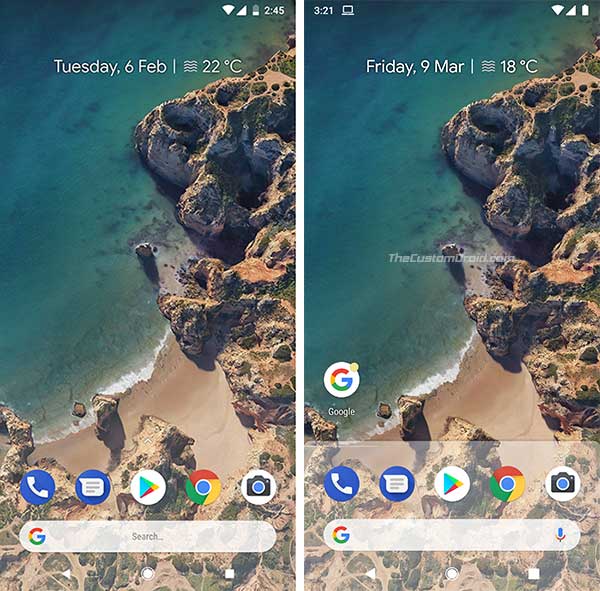 Unlike the previous rootless Pixel Launcher, this is not a port. But the original Android P Pixel Launcher APK that was extracted directly from the preview. Which means, it will only work on the Pixel, Pixel XL, Pixel 2, and Pixel 2 XL. Surprisingly, according to Android Authority, Essential Phone (PH-1) users can also install it on their device. To add, I have personally tested this on my Nexus 6P as well. You may further download Android P Pixel Launcher and try it on your device.
Download Android P Launcher:
com.google.android.apps.nexuslauncher_P-4623511-502_minAPI21(nodpi)_apkmirror.com.apk, Mirror
We'd keep on the developer community to see if there's any port that could allow users to install this launcher on even older Android versions. Until then, stay tuned for more.