The Official Google Wallpapers App has finally made its way to the Play Store today and you can have it on your non-Nexus devices too!
We all have been waiting to see it there for a long-long time. Especially non-Nexus smartphone owners who like the minimalist nature of these wallpapers have always faced the need to download them manually.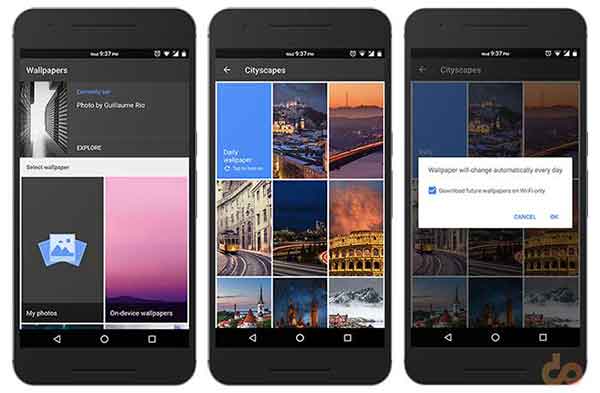 Users who have been using the Pixel Launcher already might be well acquired of the Google's new wallpaper app. And it is not just limited to the variety of new wallpapers, the UI of the app has been changed dramatically, along with the addition of new features that most of us deem necessary.
For those who have not already tasted this as part of the Pixel Launcher – it is not your regular compilation of a bunch of wallpapers. Rather, it gathers down different kind of wallpapers from the cloud, all in one place. Majority of these wallpapers have been uploaded and submitted by users all over the world. Of course, if you have a thought to submit your own wallpapers, you need it to be extremely unique.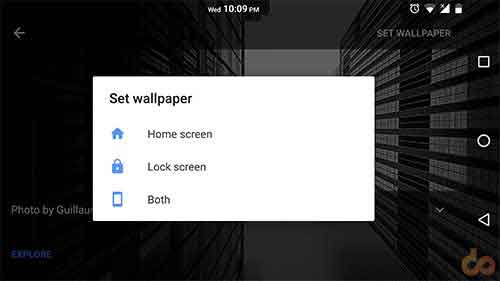 Users who have devices running Nougat will be able to cherish an exclusive feature which will allow them to set different wallpapers for both the lockscreen and homescreen. We know this is nothing new to most of you (Samsung users already have this since long), but it is good seeing Google stepping up their game. Another intriguing option is to be able to automatically change wallpapers on daily-basis. However, at a time, it is only limited to one wallpaper category.
So basically, it has all the potential to replace your third-party wallpaper apps.
Download Google Wallpapers App
You can download this app directly from the Play Store. Or, you can also grab the APK directly from APKMirror. It will require your Android device to be running Jellybean 4.1 or up.
We hope that Google will soon support custom time periods for wallpaper-change. What do you think? Share your suggestions with us by dropping a comment below. Don't forget to share this article on your social profiles, so your friends will get to know about this too.