Around the beginning of the 4th quarter of 2018, Google quietly began revamping its stock apps with the dark mode. It is still continuing rolling the dark theme through beta channels in 2019 as well. Lately, we even saw traces of system-wide Dark Mode in Android Q. Speaking of which, latest Google Phone 27 Beta brings Call Screen for Pixel along with Dark Mode. You have to install the v27.0.228563786 Beta to enjoy these features. Dark Mode will get integrated over a couple of weeks. It is more of a server-side update, so everyone may not get to see the feature now itself.
Now coming to the Call Screen feature, as of now it will be available for Pixel devices set on the US English language. We upgraded to the latest version of Google Phone 27 Beta app on our Pixel 3 XL. Though we tried it here in India after upgrading to v27.0.228563786 Beta, we could not see the Pixel Call Screen feature, as it could still be limited to the users in the U.S. With the latest public beta, you can see the transcripts of screened calls. You can go to the Call History to see it.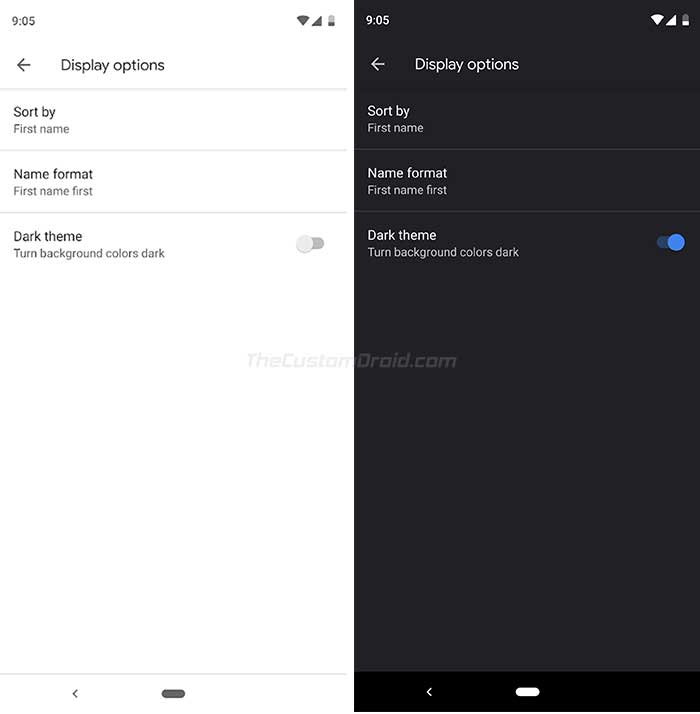 On the other hand, Dark Mode is available and working. To make things more intuitive, the dark mode will also be automatically activated with battery saver. However, you can also turn it ON or OFF manually from app's setting by going into Phone > Settings > Display Options. Then you can toggle the feature to activate or disable.
If you want to enjoy these features then you would need to register for Google Phone's beta channel. Once registered, you can update the Google Phone app directly via the Play Store.
[googleplay url="https://play.google.com/store/apps/details?id=com.google.android.dialer"]
Otherwise, if you trust third-party Apps, then you can download Google Phone v27 Beta from APKMirror. If you are getting the App from a third-party source, then make sure to give proper permission to install it. Your device must allow installation of Apps from third-party. Do it at your own risk.
So, update your Phone App and enjoy the features. Do let us know if you are seeing the screen call feature in your Pixel devices and the dark mode in general on any device you have.