If you have been using the OnePlus One for a while, you must have known about OxygenOS – the community-sourced after-market firmware for the OnePlus devices.
The OnePlus One comes with CyanogenMod as its default OS, which embeds a lot of features and regular updates. But, not everyone likes a huge list of features, that they might render useless at the end. So, for some users, stability is a factor that they like to keep at the upper hand. OnePlus definitely didn't overlook this, and finally decided to take it to its own hand and announce OxygenOS in 2015.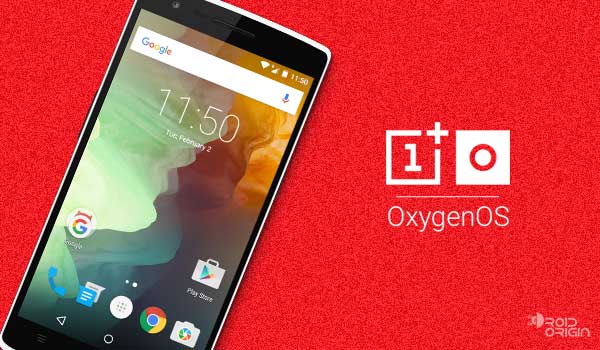 OxygenOS is basically AOSP compiled for OnePlus devices, with some added features. This makes the users move more close to the stock AOSP behavior, without any bloated stuff. OxygenOS doesn't offer a huge list of customization options, like CyanogenMod. It is basically limited to changing wallpapers, navigation control, Double tap-to-wake, custom gestures, Shelf, etc.
One thing that I can assure our readers – OxygenOS is stable, with no major bugs or crashes that you have to deal with. The latest for OnePlus One is OxygenOS 2.1.4, which has been released here.
However, you must note that OxygenOS is still based off Lollipop 5.1.1, so it does make it a simple choice for the users. If you are well fond of features and tweaks, you go for CM, or else if you want close-to-stock experience and stability, you opt for OxygenOS. Now, without much waiting, we will help you Install the latest OxygenOS 2.1.4 on OnePlus One.
Disclaimer
Flashing firmware manually is risky and may soft-brick you OnePlus One. We shall not be held liable if anything goes wrong and you mess up your device. However, we will assist you to our best you come along any such issue.
Prerequisites
Backup your OnePlus One completely. Flashing this firmware will completely erase all the data. Also, charge your phone to at least 60% battery level, so that you can avoid any shut downs during the process.
Install OxygenOS 2.1.4 on OnePlus One
Download OxygenOS 2.1.4 and OPO2.1.4_Patch_Win.zip on your PC. I recommend you create a specific folder (e.g. O2Install), and move both the files to it.
Extract OPO2.1.4_Patch_Win.zip, and you should now see a few more folders and files in the same folder.

Power off your OnePlus One completely. Now, press and hold Volume Up and Power keys altogether until you see Fastboot Mode.

Once the phone has entered fastboot mode, connect it to the PC using a USB cable.
Press 1 on the keyboard and hit the Enter key to Check Device Status.
If the new command window shows device ID for your connected OnePlus One, then you're good to go.
Now, enter 2 to Unlock Bootloader on OnePlus One and your phone shall reboot automatically into OS.
If your device fails to reboot after this command, enter 5. This will reboot your phone to the existing OS.
Transfer the OnePlus_Bacon_OxygenOS_201601190107.zip that you downloaded earlier to the phone storage.
Now, disconnect the phone from the PC and power it off. Boot into fastboot mode by pressing Volume Up and Power keys altogether until you see the fastboot screen.
Connect your OnePlus One again to the PC using USB cable.
Enter 3 to Flash Oxygen Recovery and appsboot patch on your device.
Next, enter 4 and your OnePlus One shall now enter Oxygen Recovery. You can close the command window now.
Now while you are in OnePlus Recovery mode:

Select English as your language.
Go to Wipe data and cache and tap on Wipe data and cache, again. Select Yes when prompted. The process will take a minute at most, then tap on done when the device displays Wipe success message.
When the flashing has been completed, tap on Reboot.
Now that you have installed OxygenOS on your OnePlus One, go on and never settle for anything less. Have issues during the installation, or any other doubts about OxygenOS? Ask us through the comments below.