Here is a detailed Moto G Turbo Edition Review, which will help you get a good glimpse at what the phone has to offer.
Since two years, Motorola has been storming the market with its powerful and affordable phones. And the manufacturer has done the wonders, yet again, with the Moto G Turbo Edition. The phone was announced nearly the same time, when Android Marshmallow and Nexus 6P, were released. And is a full-featured package for a really affordable price.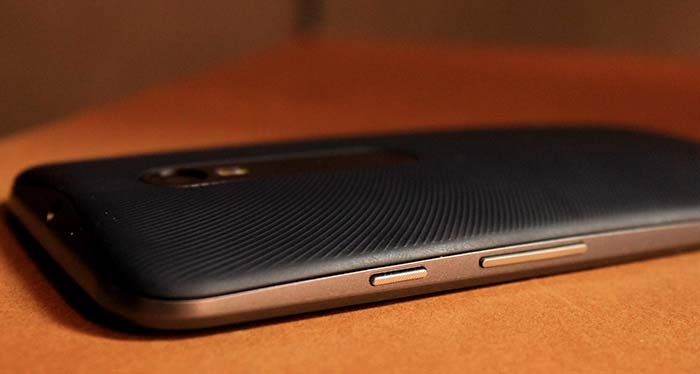 Motorola is really not giving up any soon. It is trying extremely hard to deliver powerful hardware, good design, latest software, and reliability, at a price that fits the size of an average person's pocket.
Now, if you are thinking to grab one for yourself, you might want to get a detailed overview of its features.
---
Table of Contents
Moto G Turbo Edition Review
---
Design & Display
The Turbo Edition of the Moto G, follows almost the same design pattern as that of the G, apart from some tiny differences, here and there.
Let's have a look at the display first. It is 5.0-inches diagonally, with a 67% body-to-screen ratio that makes the screen stand out evenly. It is sized appropriately and easily accessible, well within the reach of your thumb. You will be able to scroll, open the navigation bar, and all without the need to adjust your grip.
The display is an IPS LCD capacitive touchscreen, based off Corning Gorilla Glass 3. The colors on the 720×1280 px screen, are adapted pretty neatly and deep.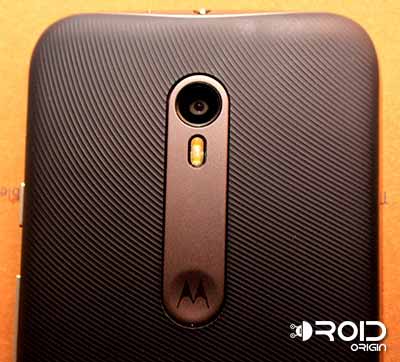 The body of the Moto G Turbo Edition is well-built and strong. The rounded corners are still there, as you might have seen in the Moto G predecessors. The back follows the same curvature from left-to-right, along with a vertical strip (just like in the Moto X Style) featuring the camera, the dual-LED flash, and the circular Motorola branding markup, bumped in.
The back panel is interchangeable and offers a silicone finish, so you wouldn't need to worry about scratches anymore. The only downside is that your oily fingers get imprinted, forcing you to clean the back at regular intervals.

The sides are kept clean, with all the buttons on the either side. The Volume control and power buttons are placed on the right-side, which are easily accessible using the thumb. Even if you're a left-handy, you could use your fingers to press them, without any trouble.

The 3.5 mm headphone jack is placed on the top, in the middle, which is pretty same, across most devices in the Moto series. The dedicated microphone is present on the top too, that offers active noise cancellation. The micro-USB charging port lies on the bottom, as usual.
The overall design may not be much different from the previous Moto G line-up, but still incorporates some changes, which makes it slightly improved. Motorola has been following the same design guidelines since a long time, and I feel that its time to innovate a new and a better design. I am not much satisfied with the design, since I think it could have been different, and a little thinner.
Camera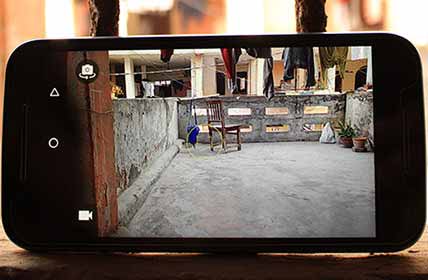 The 13 MP camera with f/2.0 aperture, has been kept exactly the same as its predecessor and is enough to take good quality images. The camera application interface is kept to a minimum, and while you have set it to automatic, you can take a shot by just tapping on the screen. Other features include – HDR mode, Exposure and Focus controls, Night Mode, Storage location, and much more. The front-facing camera is 5 MP with f/2.2 and supports HDR mode too. The output images have a well-balanced exposure and gamma levels.
Hardware & Battery
The sole purpose of the creation of the Moto G Turbo Edition was to deliver decent performance, along with battery longevity. The Moto G series has been tagged, for delivering powerful hardware at an easily affordable price.

Moto G TE embeds a 64-bit Qualcomm Snapdragon 615 Octa-core SoC, and Adreno 405 GPU, which is a config that we mostly see in the latest high-end smartphones. Moto was smart enough to integrate the latest and powerful processor into this device. The DDR3 2GB RAM is just right to fit in, along with 16 GB ROM, and a dedicated microSD card slot that supports up-to 32 GB memory. You might ask – "Why just 32 GB of expandable?". Well, the answer is simple, that would simply overload the device and finally end you up suffering from sluggishness.
The battery is non-removable with the capacity of 2470 mAh, which is a decent amount to support a longer battery life. Turbo Power™ charging is Moto G Turbo Edition's signature feature, as its name already suggests, and you do get the Fast Charger in-box. You will get approximately 6 hours of battery life with 15 minutes charging with the native charger. Cool, isn't it?
There is something else, that may come handy for people who are lousy with their phones (like me). The phone is IP67 certified for dust and water resistance (Up to 1 meter and 30 minutes), but don't just go and test it by drowning your phone into your fish tank.
Software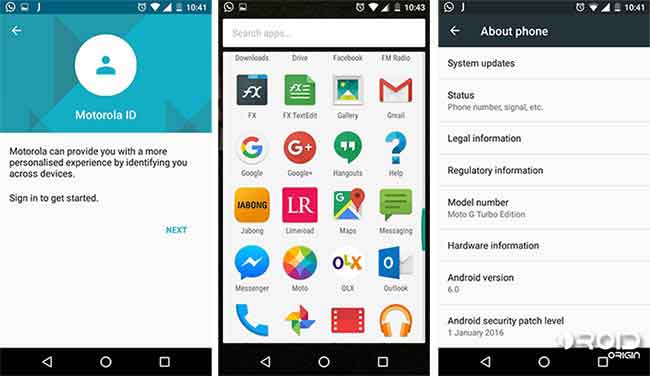 However, the phone comes with Android Lollipop 5.1.1 pre-installed, but it is supported for the Android Marshmallow update. The OS follows the AOSP behavior, to simplify your experience, with Motorola's propriety apps in-built. These include Moto Camera, Gallery, Connect, Actions, Motorola Migrate, and a few more to improve the complete user-experience, on whole.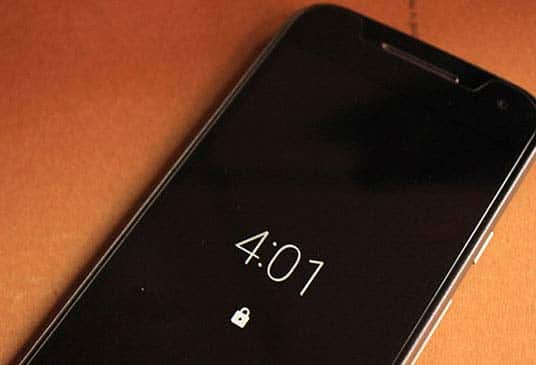 Moto Voice is your digital personal assistant that understand you, even better when you use it regularly. It can help you with performing actions like opening apps, asking questions, calling or texting your contacts, just like the Google Now. The phone also supports Moto Display, which, if you are a custom ROM user, might know as Ambient Display. It could be used to quietly display notifications and time when your device is asleep.
If you would like to open the camera, you can just do it by twisting your wrist. Do it once more, you will switch ON the front-facing camera. So not more need to open your app drawer and search for the Moto Camera application.
To Sum Up
A value-for-money smartphone
Moto G Turbo Edition offers a lot at its effective price and beats most smartphones in that range with its superb hardware, latest software, and brand reliability. If you are limited by a budget, you might strongly want to consider this phone as your top choice. I believe, that with the G Turbo Edition, Moto continues to maintain its legacy.
You can buy this affordable handset officially, through Amazon.in and Flipkart, in India. It comes at an effective price of INR 12,499, in black and white variants. As now, a price-cut of INR 1000 has been observed on this device on both the vendor website, so you can now get it for INR 11,499. Grab it now before the deal seals-off.
---
Have brought one for yourself? Let us know about your experience, via the comments.
Already own the Moto G Turbo Edition? This might be helpful.