Several Nokia-based Android phones have received support for Animoji and Pro Camera Mode in the stock camera app. You can now download Nokia Camera App Port and install it on any Android device. However, there's a requirement for that as well, which we will talk more about below.
Despite all the developments, the stock camera apps on most OEM devices only support automatic shooting modes. This only allows a user to tweak the camera settings to a certain degree. While these modes may work fine for some situations, they really do not do much good in others.
When it comes to Nokia, it seems like the manufacturer is pushing a lot harder when it comes to the camera. Majority of us saw what a Nokia Lumia phone could achieve in the past. A lot of which was dedicated to the camera features such as the Pro Camera Mode. And Nokia has finally brought that to its Android-based devices starting with the Nokia 8. It was back in June 2018, that the Nokia 8 received a software update that included an updated camera app with Pro Camera Mode.
The new feature gives photography enthusiasts with individual controls to modify various aspects of the camera. It's quite similar to what you'd have seen on a DSLR camera. The settings/aspects that a user can adjust using the Pro Camera Mode includes ISO, Shutter Speed, White Balance, and Manual Exposure Compensation. Later in lates September, the Nokia 6.1 Plus was launched with support for another interesting camera feature known as Animoji or 3D Personas.
The Nokia Camera App Port brings both the features we just mentioned and all the other features that the stock camera app has to offer.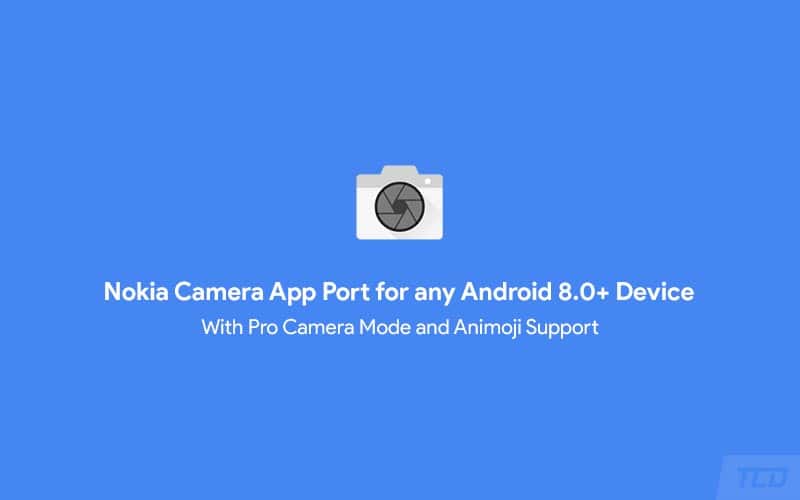 Table of Contents
Requirement
In order to install Nokia Camera App Port your Android phone must support Level 3 Camera2 API or above. Not many of you would normally know if your phone supports the said API. So, here's a quick tutorial on how to check Camera2 API support.
If your phone is supported, you shall find 'Level 3' in green color under the Hardware Level Support Category section. For example, you can see in the screenshot above that my Nexus 6P does support Level 3 Camera2 API. So, if your device supports the said API, you can download Nokia Camera App Port and install it on your phone. If not, then I am afraid that you're out of luck.
Download Nokia Camera App Port (APK)
XDA Recognized Contributor linuxct was successful in porting the Nokia Camera App to any Android device running Oreo 8.0/8.1 and Pie 9.0. Then, of course, your device must also support Level 3 of Camera2 API as stated above. Another thing you must note is that this port will only work on devices that have ARM64 architecture. The all-new ported app is based on the stock Nokia Camera app version 91.9.1130.40.
linuxct has also stated a few issues that you may encounter with this port, which are as follows:
The Shutter Speed control doesn't have any visual effect on the viewfinder but does work on the final pictures.
Features like Live Bokeh, Panorama and Slow Motion work only on certain devices.
Now that you know all the details, you can download Nokia Camera App Port from the link below. We have also linked to the previous ported versions of the app. So, just in case the latest one does not work on your phone, you may give a try to an older version.
How to Install Nokia Camera App Port?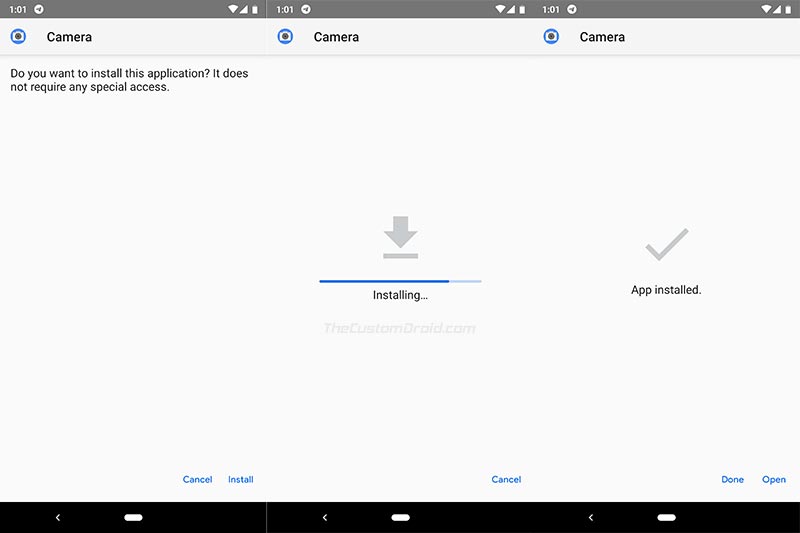 Download Nokia Camera App Port APK.
Connect your phone to the PC using a USB cable.
Enable MTP/Transfer Files mode on your Android device.
Transfer the downloaded APK file to your phone's storage.
Disconnect the phone.
Open a file manager app on your phone.
Navigate to the location where the APK was transferred.
Tap on the 'hmdcamera_91.9.1130.40-9558b747.apk' file.
Next, tap on 'Install' to install Nokia Camera App Port on your Android device.
Once the installation finishes, tap on 'Done'.
How to Use Nokia Pro Camera Mode and Animoji?
Once the installation is complete, open the app drawer and launch the new camera app. When the app is launched for the first time, you shall be prompted to grant the required permissions. Once done, you shall see some infographics that are present to get acquired with the procedure to use Nokia Pro Camera Mode. After you go through all the messages, the viewfinder screen should launch.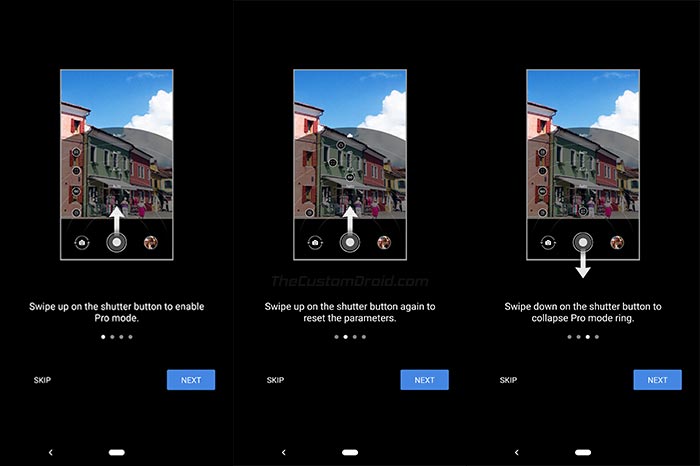 To enable Nokia Pro Camera Mode, simply swipe up the shutter button. Once the Pro Mode ring shows up on the screen, you can move the control buttons to adjust ISO, white balance, shutter speed, and exposure compensation.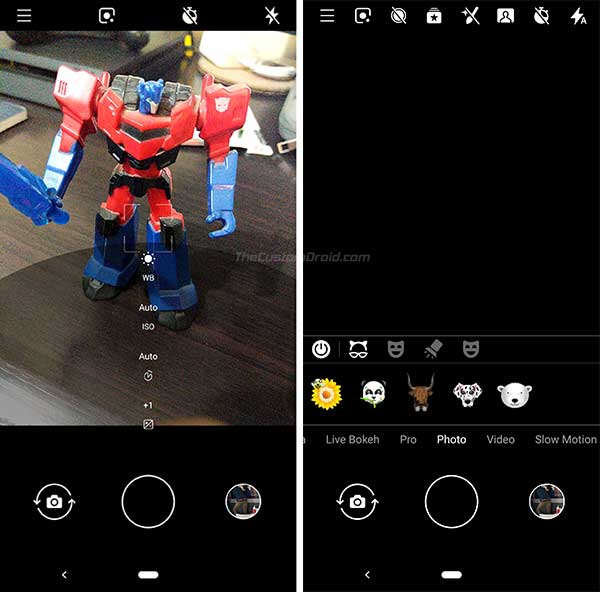 To use the new 3D Personas/Animoji, make sure you're using the 'Photo' mode in the Nokia Camera App and tap on the star-like Animoji icon in the control-bar the top of the screen.
The developer also encourages the users with older Android devices to install the original camera APK and provide a logcat of any crashes on the original XDA thread. This will help him debug the issue and probably provide a working port for your device too.
That's it! You have just been able to download Nokia Camera App Port with Pro Camera Mode and Animoji support. If you have any questions, please leave a comment below.
Source: XDA-Developers