'Now Playing' is a feature that was first introduced in the Google Pixel 2 released last year. It basically recognizes the songs that are being played nearby and then display the song and artist name on the phone screen. A similar functionality that we have seen in third-party apps like Shazam.
However, the song details could only be accessible on the screen for a specific period of time. This limited the users from viewing the list of previously recognized songs.
Up until now, the only way to view the Now Playing history was by using third-party apps. But with the Google Pixel 3 (XL), Google finally enabled users to view the list of songs identified by Now Playing. And now finally, the same feature has also made its way to the Google Pixel 2 and Pixel 2 XL.
View Now Playing History on Google Pixel now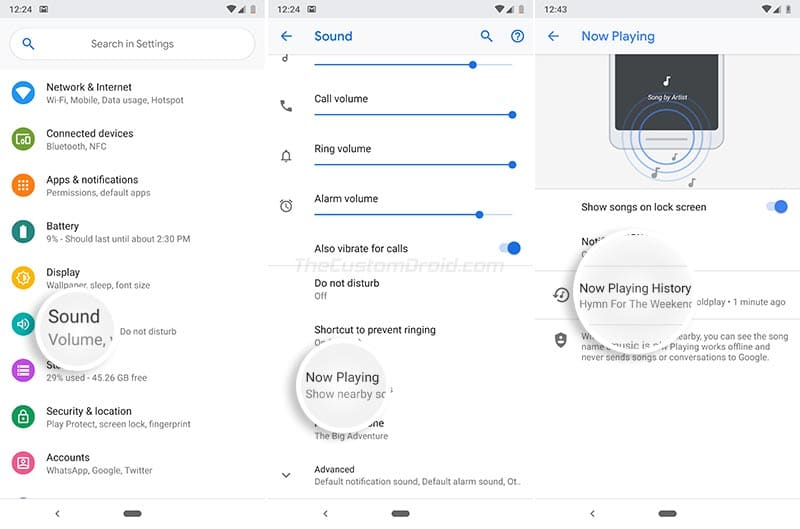 You can find 'Now Playing History' in your Pixel 2's settings. Just go to Settings > Sound > Now Playing. Then tap on 'Now Playing History'. Inside it, you will see the list of songs followed by the timestamp of when they were detected. Tapping on the song will provide you with more options for music apps to open. There is also an option to put the Now Play History as a shortcut on your Pixel 2's home screen.
Being able to view Now Playing History is sort of a basic functionality that Google should have added a long time ago. It seems like Google took some time to realize this or was it just another marketing scheme to introduce the feature with the latest Pixel 3 devices.
The feature is mainly a server-initiated update, so it might take some time to be available on your device. So, if you listen to a lot of songs, missed out a track and wanted to know what it was, then Now Playing History will come to your rescue. So, watch out for this cool feature which is now rolling into Pixel 2 and Pixel 2XL.