Through this guide, you will learn how to perform a factory reset on your Realme 6 Pro and restore it to its factory settings, either using the settings menu or through the stock ColorOS recovery.
A Factory Reset, also commonly known as a 'Hard Reset' or 'Master Reset', is a process that erases all the data stored on your phone and restores it to its factory state. The data erased during this reset includes the system data, downloaded apps, and their associated data, settings, and all files stored on the phone's internal storage.
If you're encountering software issues like performance degradation, unusual lags, abnormal app behavior like hanging or freezing, then performing a factory data reset (also commonly known as a "Hard Reset" or "master Reset") on your Realme 6 Pro can help fix such software issues. It can also come in handy if you're planning to sell your phone, to ensure that none of your personal data is leftover on the phone.
Table of Contents
Instructions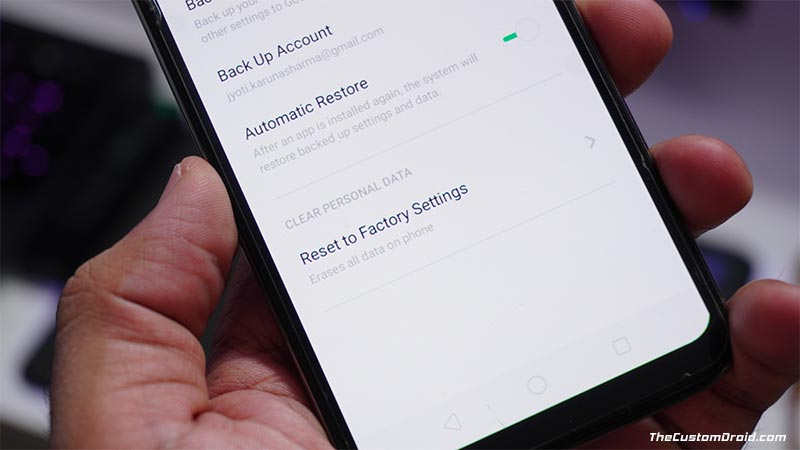 Below, we have mentioned two different ways/methods that you can use to factory reset your Realme 6 Pro. The first method is by using the built-in option present in the phone's Settings menu, which is the easiest and recommended method.
However, if you cannot boot your phone fails to enter the OS or is bootlooping, then it's best to use Method 2 and perform a factory reset using the stock recovery. The second method may seem a bit complicated if you're a novice, but I have tried my best to simplify the instructions.
Note: Since performing a reset will erase all your data, we strongly recommend that you take a full backup first so that you can restore all the data back afterward if you need to.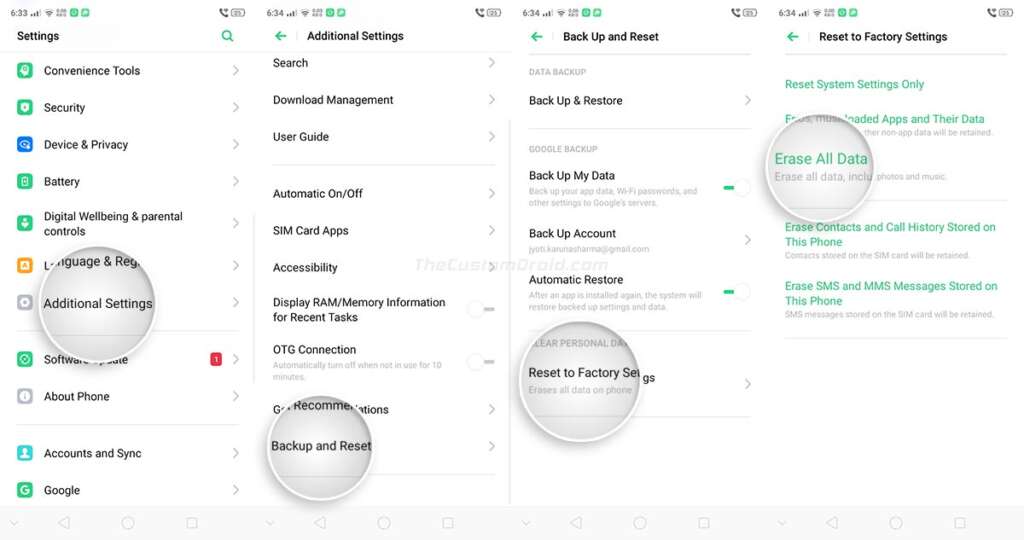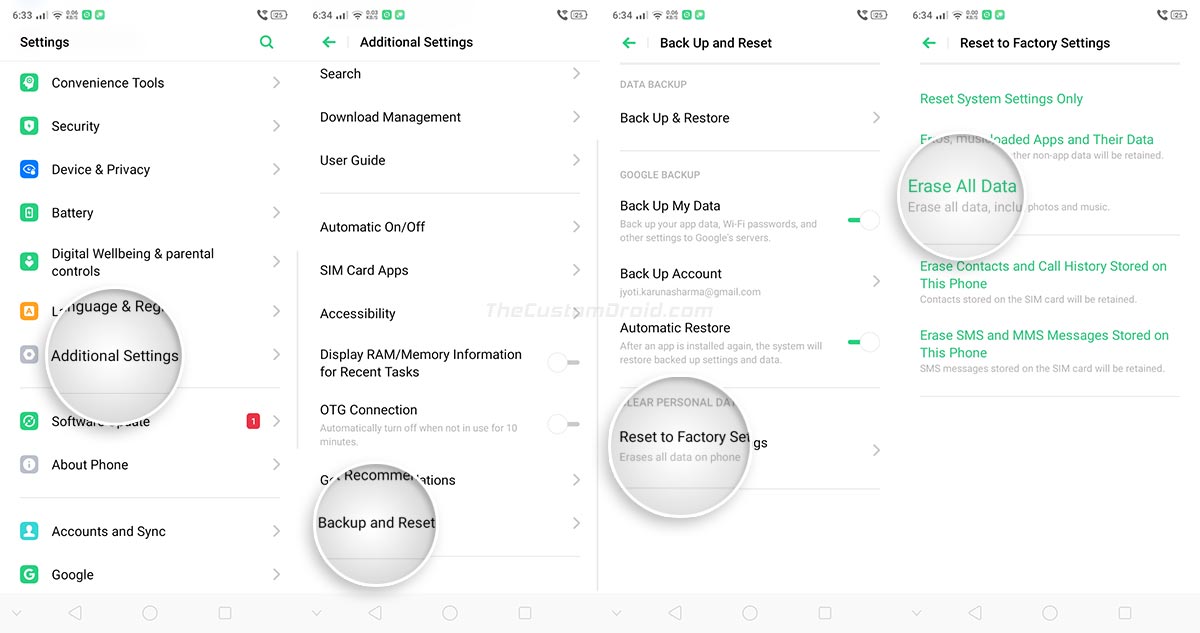 First, open the 'Settings' menu on your phone.
Then navigate through the available options and locate 'Additional Settings'.
Scroll down to the very bottom and select 'Backup and Reset'.
Tap on 'Reset to Factory Settings' to open the list of available reset options.
Now, to perform a factory/hard reset, select the 'Erase All Data' option.
Enter your device password/PIN to confirm the process.
After you perform this, your Realme 6 Pro will reboot and perform a factory reset automatically. Once finished, your phone will boot back into the operating system.
Method 2: Factory Reset Realme 6 Pro using Stock ColorOS Recovery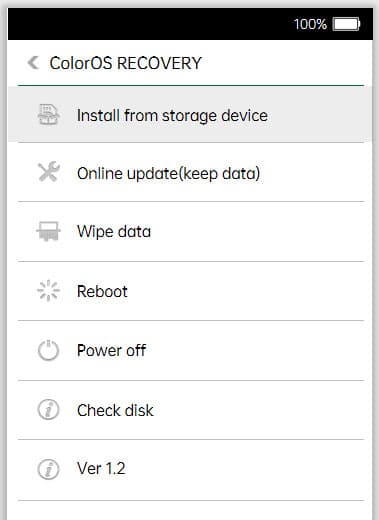 Hold the power button of your phone until the power menu appears on the screen.
Slide down the circular icon to power off your phone.
Once powered off completely, boot your Realme 6 Pro into the stock recovery mode.
When prompted to select the language for recovery mode, select 'English'.
Then select the 'Wipe data' option from the stock ColorOS recovery menu.
When prompted, enter your phone's lock screen PIN/password/pattern.
Tap on 'Wipe data(Keep SMS, Contacts, and Photos'.
Finally, press 'Ok' to confirm and factory reset your Realme 6 Pro.
Once the formatting process finishes, you'll see 'Wiped Successfully' message on your phone's screen. Simply press 'OK' to boot your phone back into the operating system.
When your phone boots up, you can set it up normally by following the on-screen instruction (Of course not if you're selling it). Your phone's software should now feel fresh as new and this should have fixed any software related issues if that was your reason for performing a factory reset.
There you go! You have just learned how to perform a factory reset on Realme 6 Pro in two different ways. If you have any questions regarding the instructions mentioned here or concerning hard reset itself, then feel free to ask us.