If you're one of those people who often use a device with limited format to watch videos, then you may have some unpleasant problems when playing videos, which is what makes video converters meaningful because they can help you migrate videos and expand them to different formats and different devices.
Although there are countless video conversion software claims to convert your video formats, only a small percentage of them can be compared to WonderFox HD Video Converter Factory Pro, which is why I decided to discuss it today.
Table of Contents
About WonderFox HD Video Converter Factory Pro 
It is a practical program for Windows that was developed by WonderFox Soft and is one of the most popular conversion tools in the software market. Not only that, the software also comes with a few extra features, including downloading videos, editing videos, toolboxes and so on. Each of these features is worth having a look at.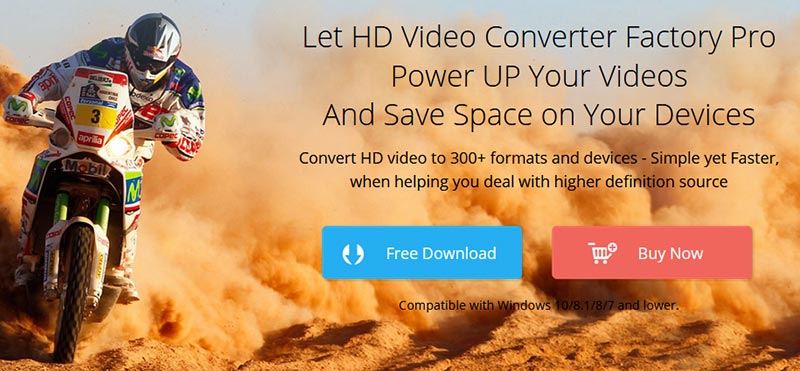 1. User Interface
The software's interface is not only simple and easy-to-use, but also allows you to switch it to different language types such as English, Japanese, Chinese, Spanish, etc.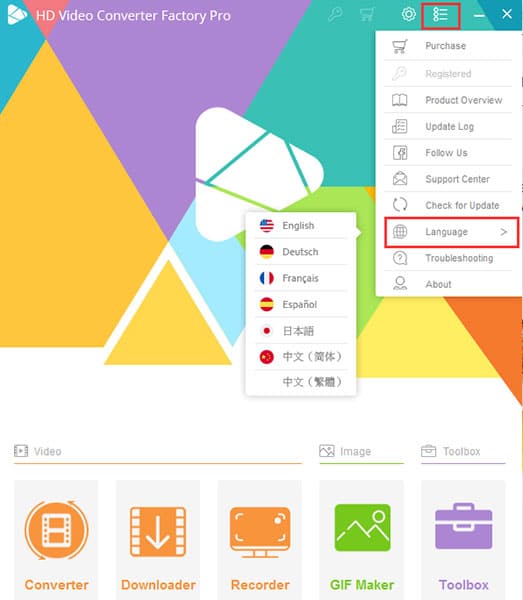 2. Convert the video to 300+ formats and devices
It is important for video enthusiasts to have a converter that does not disrupt the quality of the video. WonderFox HD Video Converter Factory Pro can meet their needs easily because it is designed to be used for video conversion between more than 300 formats, including MPG, AVI, MP4, MKV, WMV, MOV, M4V, VOB, etc. It should be noted that you are also allowed to choose your preferred device from various manufacturers and Operating Systems like Apple (iOS), Samsung, Huawei, Sony, Nokia, and other options when selecting the desired format.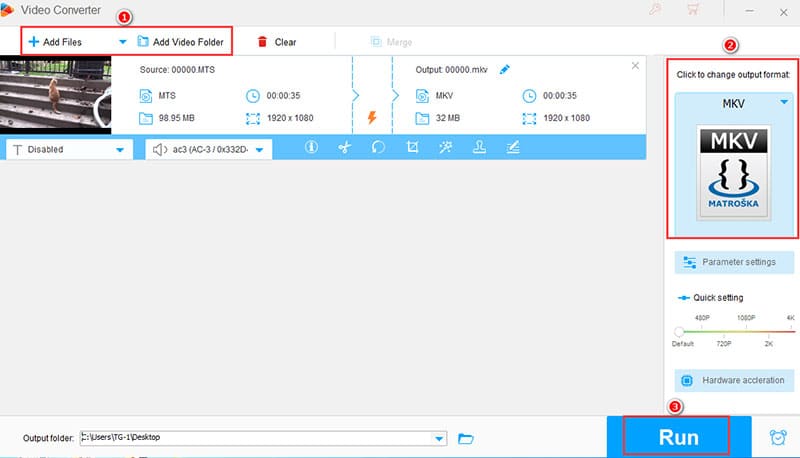 Just 3 steps could get the job done:
First, open the software and go to the "Converter" unit.
Then, add video files and click on the right side of the software to determine the output format and device.
Finally, click the "Run" button to start converting the video.
3. Online Video Downloader
With the increasing popularity of network services, it has become more and more convenient to watch online video, but there are some source videos may not be played on the same player. Fortunately, WonderFox HD Video Converter Factory Pro provides a viable solution for you to download your favorite popular videos from more than 300 video sharing sites/platforms such as YouTube, Hulu, Vimeo, Facebook, Twitter and more, and convert them into compatible formats.
4. Edit Videos Easily 
WonderFox HD Video Converter Factory Pro is also a reliable video editor, with the help of which you can edit WebM videos, MOV files, etc. with rotating, trimming, cutting, clipping, cropping, adding effects, merging and son on in a quick way without the support of third-party software.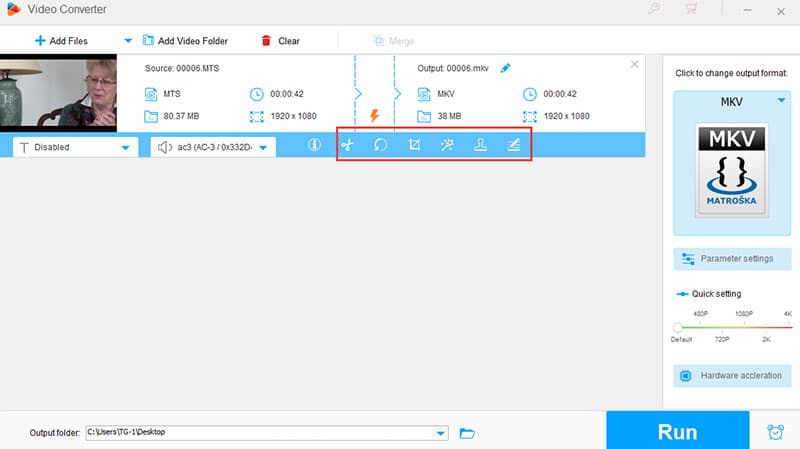 5. Additional features of WonderFox HD Video Converter Factory Pro
The software also supports many more features, including but not limited to the following:
Record screen without hindrance.
Convert the video from SD to HD.
Transfer videos and pictures to GIF.
Change the subtitle of videos.
Extract audio from the video.
Make ringtones in an easy way
Final Words
WonderFox HD Video Converter Factory Pro is a great software if you're dealing with videos and below are some of the advantages and disadvantages of using this software.
Pros:
First off, the software is very easy to use, offering a very simple yet efficient UI to get your video conversions and editing done in just a few steps.
Second, it supports lossless compression of video/audio files. Which means, the resultant converted media files won't lose their quality at all.
WonderFox HD Video Converter Factory Pro offers amazing conversion speeds, so that you don't have to wait for long, weather you're converting a short music video or a 2 hour-long movie.
And finally, the software also allows batch conversion of media files so that you don't have to go through the hassle of doing it individually.
Cons:
The only downside is that the software only supports PCs running the Windows OS.
For anyone who needs a software that integrates speed and quality,
WonderFox HD Video Converter Factory Pro is a good choice, which covers a variety of features and is smart to use. In addition to downloading video and converting video, other features it configures are also very helpful. If you are searching for a video conversion tool, take it into account.