Bought the 2017-edition Zenfone 4 and looking forward to customizing your device? Follow this guide to unlock bootloader on Asus Zenfone 4 2017 (ZE554KL).
The Taiwan-based Asus has launched quite a few devices this year. However, it is only the Zenfone series that has been popularized among the users. This year's Zenfone 4 has still not made it up with the improved hardware, when compared to other smartphones like OnePlus 5, in the same price segment. A phone like that could do a lot more with third-party customizations including root, custom ROMs, and mods like ViPER4Android and Xposed. But to achieve that, you must first unlock bootloader on Asus Zenfone 4 2017.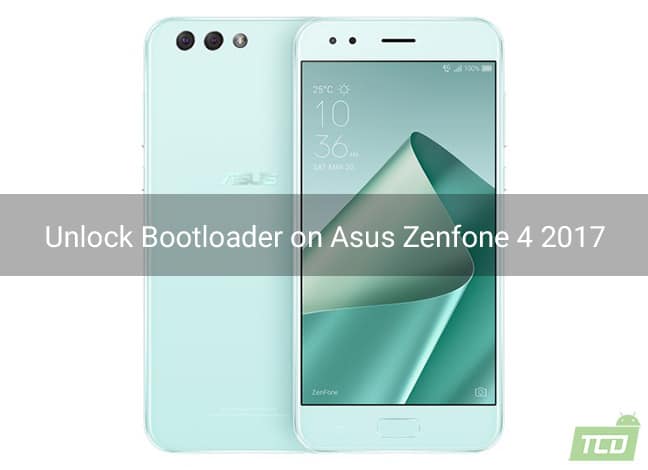 Table of Contents
Guide to Unlock Bootloader on Asus Zenfone 4 2017
The phone comes with an Octa-core Snapdragon 630/660 SoC depending upon the variant you choose. The display is 5.5-inches IPS LCD with Corning Gorilla Glass 3 technology. On the rear lies the dual 12MP + 8MP camera setup with features like Optical Image Stabilization and dual-flash. While the hardware is not much worth the price tag, the Zenfone 4 is still a good Android device for those who adore the Asus brand name.
Now if you wish to root the device or install a custom recovery like TWRP, you must first unlock the bootloader.
The XDA community is no short of intelligent minds who dedicate themselves to provide support for users worldwide. Senior member – shakalaca at the Zenfone 4 forums has come up with a simple toolkit that could assist any user to easily unlock bootloader on Asus Zenfone 4 2017. We highly appreciate the developer's work.
The simple toolkit provided doesn't require much effort on the user's end. Your PC, your Zenfone 4 device, and a cable will suffice.
Prerequisites
The process is only meant for the Zenfone 4 2017 with model number ZE554KL. Do not attempt to try it on any other device than the one mentioned here.
Unlocking the bootloader will wipe your phone completely, including the apps and internal storage. So take a full backup of your phone. We suggest that you follow our guide on how to backup Android phones.
Charge your Zenfone to at least 50-60% battery level to avoid any disruptions during the process.
You must enable 'OEM Unlocking' option in 'Settings' » 'Developer options'. If you don't know how to enable it, read this tutorial.
Instructions to Unlock Bootloader on Asus Zenfone 4 2017 (ZE554KL)
Download the unlock toolkit on your PC: ZF4_ZE554KL_UNLOCK.zip
Extract the downloaded zip file to an easily accessible location on your PC.
Now open the extracted 'ZF4_ZE554KL_UNLOCK' folder. You shall see a couple of files, which includes the toolkit, as well as the ADB and Fastboot binaries.
Hold the SHIFT key on your keyboard and right-click on an empty space inside the folder.
Select 'Open PowerShell window here'/'Open command window here' from the menu.

The CMD/PowerShell window shall open on your PC's screen.
Now it's time to connect your phone to the PC.
So, boot your Asus Zenfone 4 2017 into Fastboot mode:

Power off the phone completely.
Press and hold the Volume Up and Power button to enter Fastboot mode.

Connect your device to the PC using the USB cable.
Enter the command in the CMD/PowerShell window to make sure that your Zenfone 4 is being detected properly.

fastboot devices

The command should return a device ID along with the 'fastboot' message. If it doesn't, then make sure that you have the proper device drivers installed.
Finally, double-click on the 'ze554kl_unlock.bat' file to unlock bootloader on Asus Zenfone 4 2017.
If you're using macOS/Linux, then open a Terminal window and use the following command to unlock.

./ze554kl_unlock.sh

Your Asus phone shall instantly be unlocked.
Reboot your device and set it up by following the on-screen instructions. You may now go ahead and install TWRP recovery and root your device.
You have just been able to unlock bootloader on Asus Zenfone 4 2017 ZE554KL. If you have any problems performing the procedure, let us know.
Source: XDA-Developers