L Speed is a modification that offers several tweaks to improve overall performance, reduce significant lags, and extend battery life on Android. It supports any device running Android 11 through Android 4.1 Jelly Bean. On this page, you will learn more about what L Speed is and how it works. Further, we will also show you how to download, install, and use L SPeed mod on your Android device to improve its performance and battery life.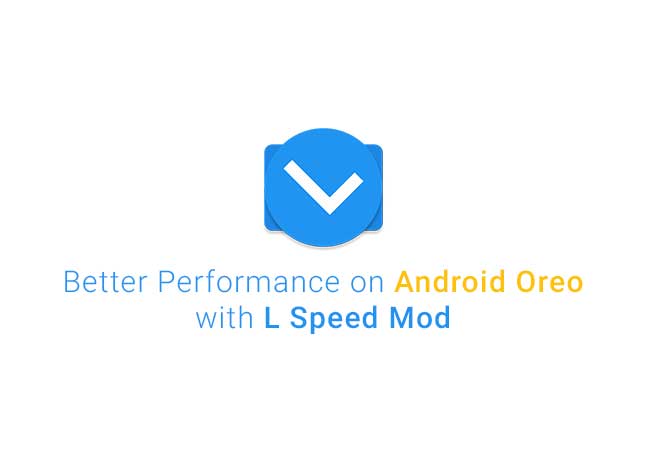 I, personally have been using it ever since from Android Marshmallow, to enhance the experience on the stock firmware. The only requirement for the mod to work is that your device should be rooted.
Table of Contents
How to Install Android Oreo L Speed Mod
With Android Oreo released, the mod developer – Paget96, has already begun the support builds in form of BETA. The Android Oreo L Speed mod is only limited to the BETA release for now and will be merged with the stable release once the testing phase is over.
Read – How to Fix Android Oreo Bluetooth Issue
Prerequisites
Now before you move ahead to install Android Oreo L Speed Mod on your device, there are a few things that should be done on the user-end.
Your Oreo device must have root access using Magisk/SuperSU.
If you have a device running on Oreo (Officially or unofficially) from the following manufacturers, then go to the mentioned settings and whitelist L Speed Mod:
If you have a device from any other OEM, make sure to adjust the settings accordingly to whitelist Android Oreo L Speed Mod.
It is highly recommended that you do not use this mod along with any other mod. If you have previously installed a mod, open the root directory using a root file manager (Solid Explorer)

Go to the "/system/etc/init.d" folder.
Delete all the files that are present in that folder.
Exit the file manager and reboot your device.
Read – How to Customize Android Oreo Navigation Bar without root
Install Android Oreo L Speed Mod
Since the L Speed Mod for Android Oreo is available through the Beta channel currently, it is important that you join the beta program.
Join the Android Oreo L Speed Mod beta program to get the latest build available for your device: Beta program link
Once you have joined, get the L Speed Mod on Google Play Store.
Tap on the "INSTALL" button to download and install the app on your device.
Once the app is installed, go to the app drawer and launch the L Speed application.
As soon as you launch the app, you will be prompted to grant root permissions. So make sure that you accept and grant the appropriate permissions.
You will be taken through a small demo of the app, make sure to read and understand how it operates.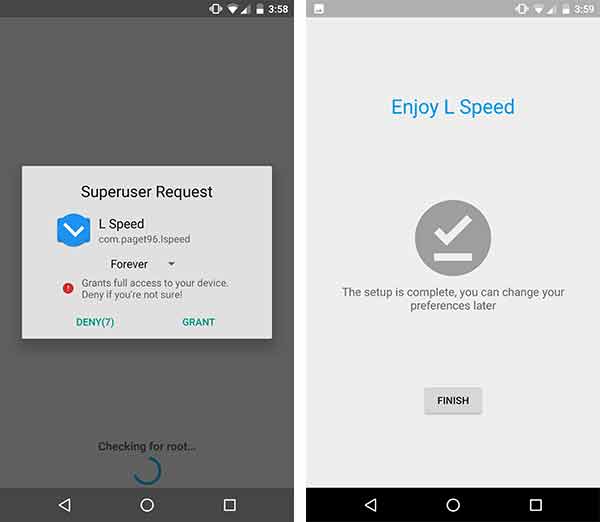 To get more acquainted with the options and tweaks that Android Oreo L Speed Mod offers, read below.
Read – Find If Project Treble Supports Your Android Oreo Device
Use L Speed Mod for Better Performance & Extended Battery
L Speed Mod has seen a lot of progress over the years, introducing more tweaks, and a better, more functional user interface to apply these tweaks for enhanced performance and extended battery life. The app is based on the material design guidelines to make it more streamlined with the latest Android version. Now that's enough for the design, let's get to the core tweaks and modifications that Android Oreo L Speed Mod offers.
The app incorporates pre-defined L Speed profiles to make things easy for those who are not into advanced tweaking but still want to make the full use of the mod. There are three major profiles that can be selected – Battery, Balanced, and Performance. As the name of the profiles suggests, they are all meant for handling the system in a different manner for the required outcome.
If you select "Battery", the mod will optimize the phone in such a manner that you get the most out of the battery.
Similarly, the "Balanced" profile spends time in getting a moderate optimization to help the device perform well when required and save the battery when it's not in use.
The same goes for "Performance", it configures the device to deliver the best performance throughout the system.
If you're an advanced user, you can tweak each and every feature of L Speed mod to suit your requirements.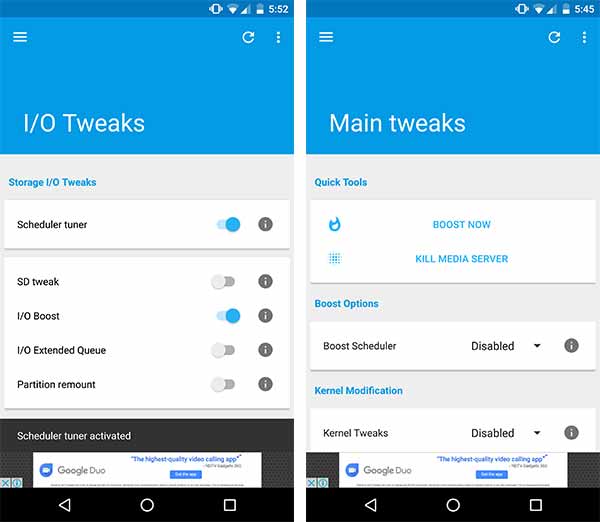 You can access these settings by swiping out from the left-edge of the screen to open a hamburger-style menu. Some major settings and tweaks are Limiting YouTube resolution, swift scrolling, CPU Governor Tuner, Smart battery saver, Aggressive doze mode, LNET optimizer (Wireless services optimization) and I/O tweaks for better memory and storage performance.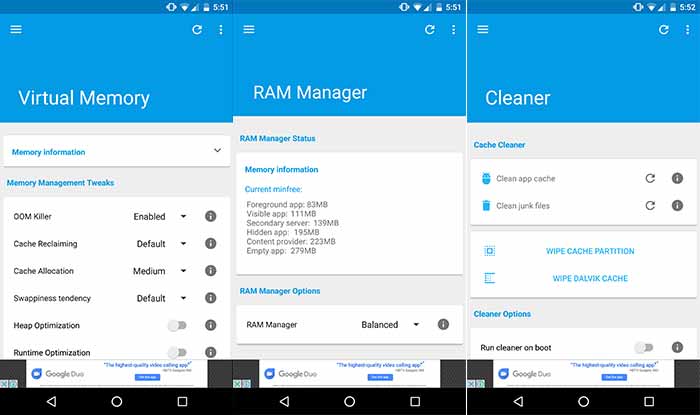 L Speed Mod also offers features like RAM manager, file cleaner, etc for an overall optimized experience on Android. This was just an overview of the features that you shall enjoy, you will get to see and experience much more when you install L Speed Mod on your Oreo running device.
To sum up, it is a one-stop solution for all the optimization needs on a rooted Android. Install Android Oreo L Speed mod now to feel the difference! If you need a more detailed tutorial on using every single tweak available in L Speed, then let us know by dropping a comment.