UPDATE on 22 May 2019: Stable Android Pie Update is now available for the OnePlus 3 and OnePlus 3T. You can download it right now and install it manually.
OnePlus once again proves that it is a reliable OEM that doesn't only concentrate on its recent flagships. It ensures every smartphone under its belt must get the latest OS upgrade. Speaking of which Android P for OnePlus 3/3T officially gets the green signal from the OnePlus. The OEM mentions of straight up jump to Android P for OnePlus 3/3T instead of Android 8.1 Oreo. Earlier this morning, the official Twitter handle of OnePlus announced of the big OS upgrade to Android 9.0.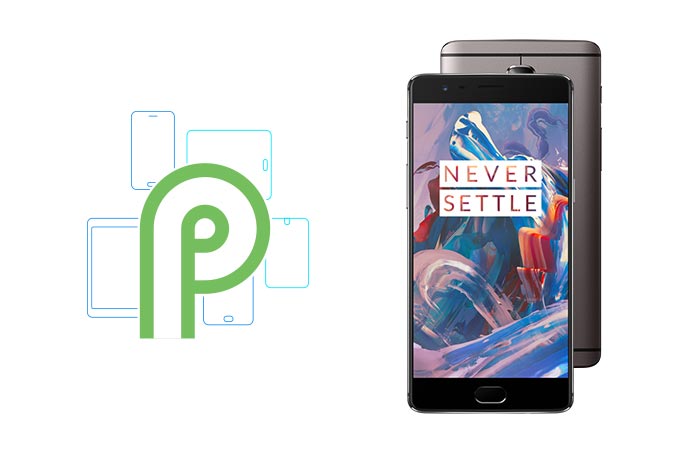 OnePlus has been working closely with Google on the Android P Beta program. They are observing a good progress in the development process so far. The Android P update will be available on the OnePlus 6, OnePlus 5/T and OnePlus 3/3T, in this order. Last but not the least anyway.
Android P is currently available in its beta version for various devices. Soon we will get to see the stable form of the 9th version of Android. It will bring a lot of new features for the devices. The existing features from Oreo will get more enhancements. Android P for various devices will now bring the Neural network, improved Autofill API, HDR VP9 video, and HEIF image compression support. The Settings App will get a revamp for its user interface.
Good news, everyone! We're bringing the power of Android P to the OnePlus 3 and 3T. Learn more at https://t.co/FDusmRP30U pic.twitter.com/7afJeqIwug

— OnePlus (@oneplus) July 30, 2018
There will be consistency and enhancement to fingerprint security enhancement. Users will experience an all-new screenshot button and a volume control interface. The Doze mode, App Standby, and Background Limits will get enhancements that will in turn help improve the battery life. Android P will introduce the Multi-camera API. It will create a fused camera stream to automatically switch between different lenses. This enables various effects such as zoom, bokeh, etc.
Android P for OnePlus 3/3T is surely a wise move from the OEM. Across various forums, users have been appreciating the news. This will definitely help to grow the user base of the OEM. Now we have to wait for the turn of OnePlus 3/3T to receive Android P while OnePlus 6 and 5/5T will be the first one to taste the 9th sweet Android OS from Google.