Google recently announced its next major release as a developer preview. While the Android P Developer preview gives a nice push through the new features, there resides a small change that we may have overlooked initially. Android P may not support older Android apps.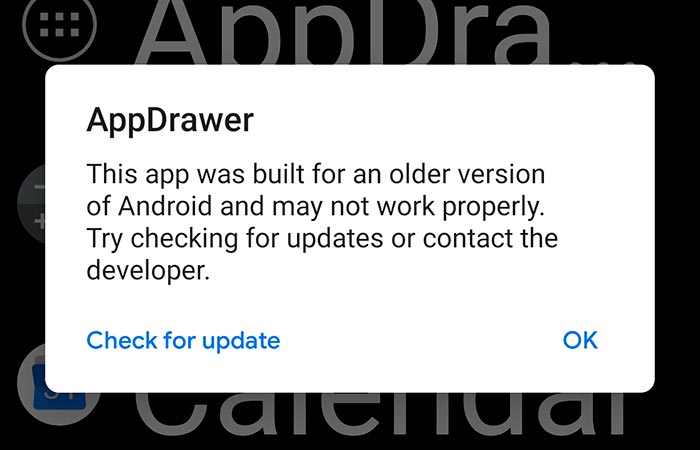 The developers have introduced a new class in the Google developers reference, namely "MIN_SUPPORTED_TARGET_SDK_INT". The minimum SDK version requirement for apps to target is now API 17 (Jelly Bean 4.2). Any of the apps failing to meet the requirement would simply fail to install and run on the device. So, if you have already tried installing an older app on Android P, you'd probably see a warning on the screen. The message will read as follows:
"This app was build for an older version of Android and may not work properly. Try checking for updates, or contact the developer."
After dismissing the prompt, you can still go ahead and use the app. So, you can still install and run older apps on your Pixel phone running Android P, but you will have to bear the warnings. We are not sure if it is meant to prompt specific app developers to implement the latest API and update their apps. Or, if they would be completely blocking any and all such apps. The new change is not being enforced just yet, only the upcoming developer previews and final Android P release will be able to tell this.
A few users at Reddit (source link below) are already presenting their concern about not being able to use older versions of certain apps like Facebook. Leaving the convenience aside, the step will probably have a positive effect on Android apps security and performance. Google is steadily on move to strengthen the apps, to preserve the users' privacy and security.
The list of new features and improvements in Android P goes long, and the coming dev previews might bring some more.