This is not a news article. Here today, I will share a funny, hilarious, and probably a costly incident that happened with me recently. So, here's how I bought a new Samsung Galaxy Note 8 and managed to break its screen within 24 Hours of unboxing. No it wasn't a drop or bend test, just an accident.
I have always been a Google Nexus/Pixel fanatic ever since I bought my first Google device – Google Nexus S back in 2012 via eBay. I love the simple and fast stock Android interface offered by these devices. Currently, I am running the Google Pixel 3 XL as my primary, and the Google Pixel 2 XL as a standby, which I mostly use for modding (Rooting, custom ROMs, and other things!).
But very recently, Samsung Galaxy has managed to grab my attention. No, it is not the newly introduced Galaxy S10 series.
To be honest, I have only liked Galaxy smartphones due to their build quality and design. On the other hand, I have disliked them because of the stock OEM skin that came pre-installed (TouchWiz and Samsung Experience). That being the primary reason why I never bought one. Ironically, now, it is exactly what got me into buying my first Samsung Galaxy smartphone! After using a Galaxy S8 that one of my friends recently bought, I was definitely convinced.
Table of Contents
I finally bought a Samsung Galaxy Note 8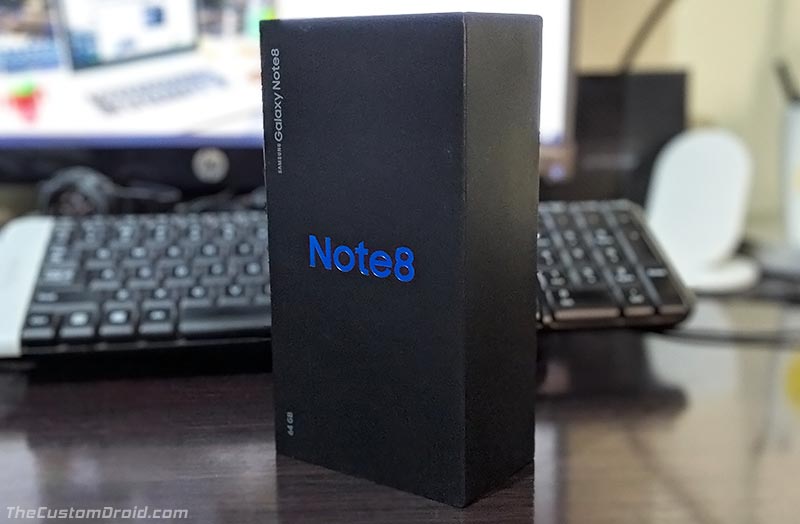 I decided to buy my first Samsung Android smartphone! But something that wouldn't be heavy on the pocket and still be powerful enough to stand against most of the devices in 2019. So, I went ahead and checked Flipkart and Amazon if I could get a similar deal as my friend who bought the S8.
Initially, I was only checking for the Galaxy S8, and that's when I stumbled upon the Galaxy Note 8 being priced at INR 39,990 (At Amazon), with Samsung offering it at INR 42,990 at their official website. From where I stand, that definitely seemed nice and I went for it.
Some of you might even say, why I didn't add a bit more and purchased the recently-released Galaxy S10e (at approx INR 55,000) or a Galaxy Note 9, which has an improved S-Pen and is better spec'd. First, I didn't want to go any further than the 30-40K range, and that too, to be purchased in installments. I couldn't afford anything more than that. Second, I would have only gone a bit more If I was going to replace my Pixel 3, which I don't think I would any time soon.
Ordered on 27 February 2019, and got it delivered to me on the 28th, within 18 Hours. It was the second time that I had purchased an Android device other than that from Google Nexus or Pixel. I did have a few complaints with Samsung Experience. Despite the 6 GB RAM, the phone constantly stuttered throughout major parts of the OS.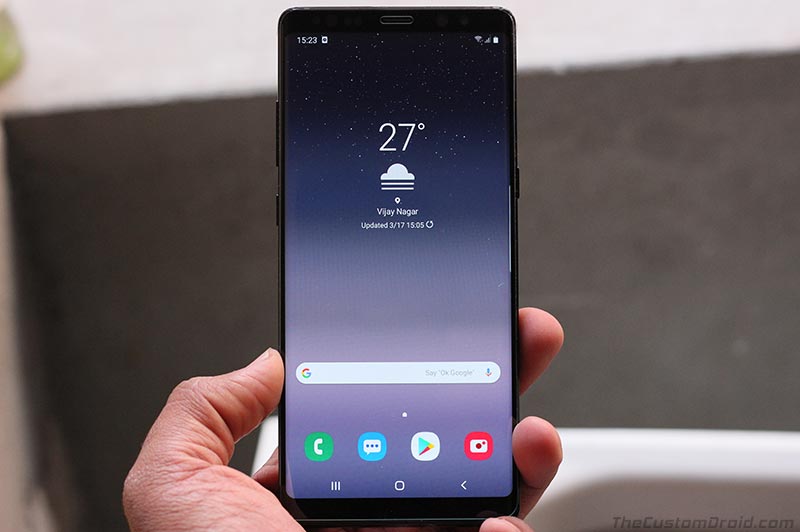 But that all went away after I upgraded the Note 8 to Android Pie-based One UI. Even though I used the device for a few hours with Samsung Experience on top of it, I could definitely tell how drastically improved the whole experience felt after upgrading to One UI.
So, overall, was quite happy with the purchase and excited as well!
The Ordeal: A shattered display and disturbed feelings
So here's where things went sideways!
On 28th itself, we planned out for a get-together at my friend's place, which is about 100 KMs far from mine. Something to note here, while I was driving there, my all-new and shiny Note 8 was in the left front pocket of my cargo. It was baggy, so the phone kept slipping out halfway every few minutes. And so, I pushed it back in every time.
It was on the morning of 28th February, when we were driving back home, we decided to park up the car on the side of the road and take some rest. None of us slept at night, so it was best to take a short nap before we get back on the road again.
I got up after 15-20 minutes and felt fresh enough to get back driving. However, before we start again, I thought it'd be good to throw some water on the face to get my eyes wide open (Normally, I don't get such ideas!). Just right when I was stepping out of the door, I heard a solid slap and there it was, my new device resting on the road with its screen facing down.
My heart literally skipped a beat and I quickly grabbed the phone. While I walked away and turned the screen to myself, it was shattered and so was I (Too dramatic? Well, it was). A pointed little stone did a great job almost piercing the phone's display!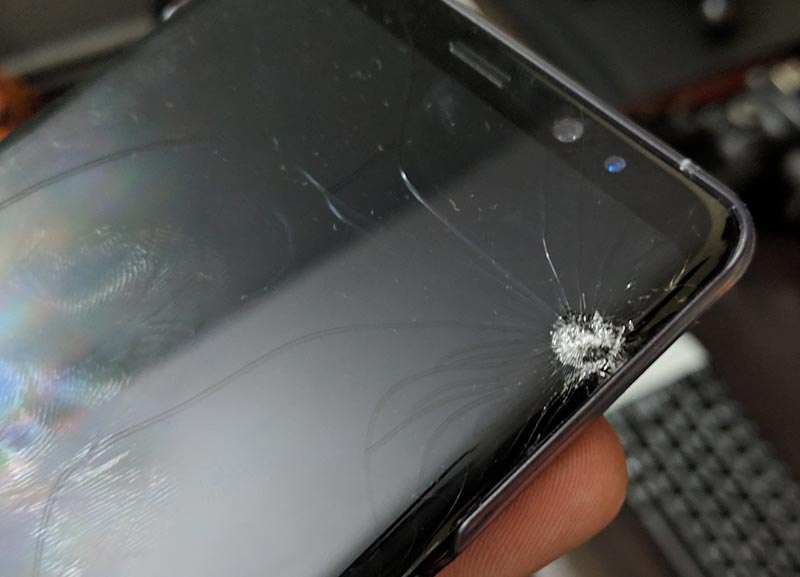 The phone was halfway out while I was seated and it came out right when I stood up! Such an idiot right? Almost for hours, I was making myself believe that it didn't happen, I mean how come did I manage to make such a little but horrible mistake that damaged my new phone which was not even a day old.
What happened next: The Repair
After I got home, it took me a few hours before I could think straight and just deal with it. I could have gone all day, regretting it, or I could just accept it (Which was hard), get it fixed (Which was even harder and expensive) and move on.
I knew getting a full device replacement was not possible, because it was self-inflicted damage. I even knew that it'd cost a fortune on my pocket and shake the month's budget. But that was it, the only way I will have to deal with it.
So, I went ahead and visited a nearby Samsung authorized service center to see what they can do about it. Finally, it was decided that the whole screen needed to be replaced, which would cost around INR 17,000. This included the base cost of the spare part (screen), the labor charge, the material required to make it water resistant again, and of course, GST.
The only thing that worried me was that I was required to pay 50% of the full repair cost in advance. This was kind of a bummer since I have never seen such policy being imposed by any other major Android OEM. There might be, but I personally never have had this experience.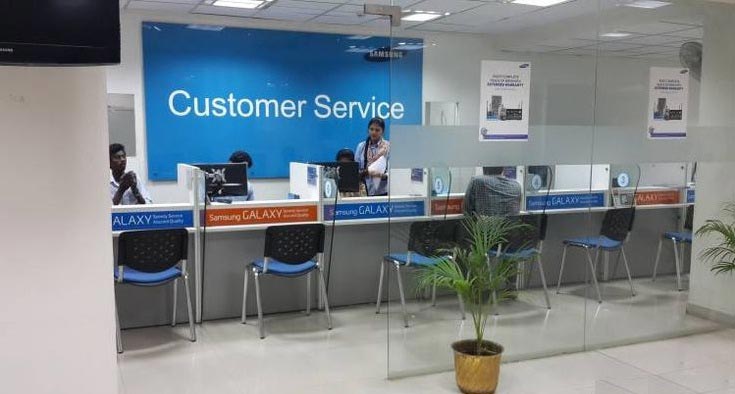 Instead of making a whole bunch of paras about the whole process, I have decided to put it in pointers, so that it's easier on your eyes:
1st March 2019: Visited the service center and got an estimate of the charges that were to be levied. Didn't submit the phone for repair as I wanted to take some time looking for other options.
2nd March 2019: Again, visited the Auth. service center and submitted my Note 8 with a broken screen for repair. According to the rep, I would receive my phone back on the 4th of March. That's because the part was not in stock and they had to retrieve it.
3rd March 2019: A day of patience and some excitement.
4th March 2019: Received a call from the service center that the phone would now be delivered on the next day (5th March). They failed to procure the part. Although I was angry about it, I still was able to settle myself for another day.
5th March 2019: Didn't get any updates from the service center until 3:00 PM. But Samsung's Twitter team contacted me (Thanks to the tweets I posted) regarding the issue. They then contacted the service center in return to let me know the exact status of the repair. Got a call back that the part has arrived and the repair is in progress, however, they would only be able to deliver it to me on the 6th, because the phone needed quality testing before it could be handed over to me.
Surprising, I got a call from the service center late evening, telling me that the repair was successful and that I could go and collect it. Since it was late, and I was tired, I decided to go pick it up the next day.
6th March 2019: Happy day for me! Got the phone back, fresh as new (Well, it was new when I broke the screen). Initially, my reaction to the service was not very good. However, the service center did a good job and the extra one day they took doesn't seem to matter much now.
As of today, I am running the Galaxy Note 8 again, which is exceptionally fantastic with One UI. I have had the hang of stock Android for so long, that using a stock OEM skin feels very similar to using a custom ROM.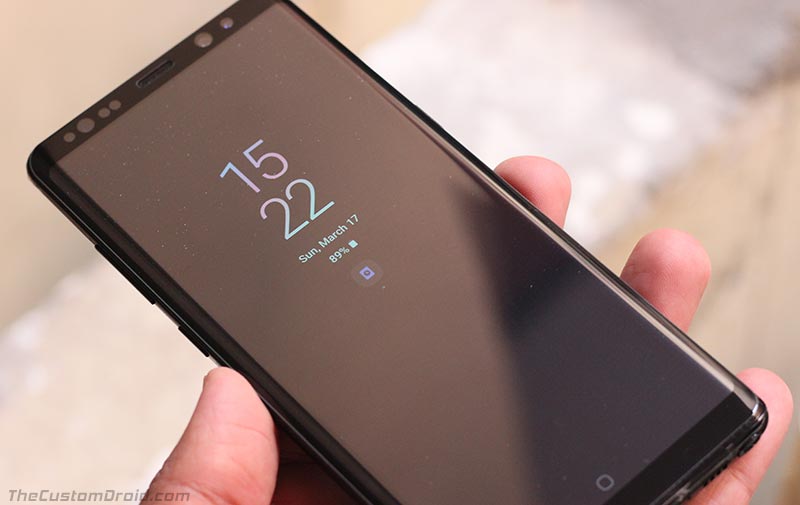 The only thing that still bugs me when it comes to the OS, is the number of pre-installed apps that have no use for me. But they are easy to deal with. I have started a post on how to remove pre-installed apps/bloatware from Samsung Galaxy devices without root, which I will be linking up here soon.
What I learned
Now, I learned a few things from this incident which you may also take away with you:
Take mobile insurance, especially one that specifically covers screen damage. It is the second-most costly and easily damage-able part of our modern day devices after the motherboard.
These are pretty common now. Most devices being sold on e-commerce stores like Flipkart, Amazon, etc offer insurance at a decent price when you purchase the device.
Always get your device repaired from an authorized service center (You can find a service center near you through the official page). After I delivered my Note 8 for screen replacement, I came home and started searching for people who have been in the same situation and what they did.
While doing this, I saw several users complaining of how their device lost its water resistance after screen replacement from a third-party repair center. To ensure quality and genuine replacement, I'd always suggest going for an authorized service center. They may charge a bit more, but you wouldn't regret it afterward.
While traveling, take your device out of your pockets and keep it somewhere it's less likely to fall off. In a car, you can use mobile mounts/holders, or simply put it in an empty slot.
Point 3 is something that we often overlook, especially when in a hurry. However, it is quite thoughtful to follow point 1 and take mobile insurance. So even you make a mistake, it might cost you a lot less for a repair.
---
When I started this post, I wasn't exactly sure where it was going or whether anyone out there would actually be interested in reading it. I just wanted to share what happened with me. I definitely expected a lot of terms like 'idiot', 'careless', etc in the comments.
But as I was mid-way through this post, I thought I may not the only one who'd have made a tiny mistake that resulted in a horrible and costly situation. So, I decided that we need to put up a new section on the blog, where we'd share and probably learn from each other's experience. It'd also help our readers exchange ideas on what to and what not to do when one finds himself/herself in such an ordeal.
So, starting today, we have a new section 'My Mobile Story', you can find a link to it in the site's primary menu at the top. I am not sure if anybody out there is willing to spare time to share their experience with their smartphone, but I still wanted to give it a go. If I receive a good amount of stories from you people and enough engagement, I will try my best to carry on with this section. If I get little to no response, I think it will be better to scrape it off.
To submit your mobile story, you can follow the listed instructions below:
Prepare an email:

Introduce yourself
When and what made you buy the smartphone
What exactly happened; share the little details, we will love it, and so will other readers (I guess!)
and finally, what you learned from it

Add some photos of the damaged smartphone (if available)
You can also add links to your social profiles if you want us to link to them
Make sure that you add "MyMobileStory" to the email subject
And finally, send out the email to dhananjay@thecustomdroid.com
Your mobile story doesn't necessarily need to be of a scenario where you damaged your phone accidentally. It could also be one where you lost your smartphone, or it was stolen and you got it back, or not. Anything and everything related to your mobile phone incidents is open.