Android P Developer Preview 2 was just announced at Google I/O 2018. And this time, it comes for several more devices than just the Pixel series. In this post, we will show you how to install Android P Beta on Google Pixel and other supported OEM devices.
We all highly anticipated that this year's Google I/O event will introduce us to some major new changes and mindblowing features in the Android OS and its development. Well, that happened without any doubts. The event will go on for about a week and day 1 has already brought some extensive goodies to enjoy, such as the Android P Public Beta, Google Maps AR support, 'Smart Compose' in Gmail, Google Lens in the camera app, and much more. That's quite a lot to deal with at once, and we already know that there's still a lot of new things coming. Today, we are here to help you install Android P Beta on your supported device.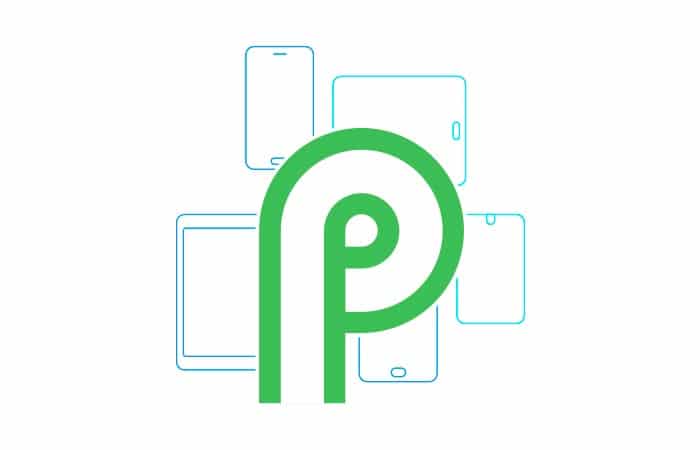 Table of Contents
Android P Public Beta for Google Pixel and Partner Devices
Android P (The next major iteration of Google's mobile OS) was announced back in March 2018. Even though at the initial stage, the new software brought dozens of new features and changes over Android Oreo. For instance, the new Quick Settings/Notification shade redesign and new icons in the Settings menu were grabbing several eyes. A new inbuilt screenshot editor was introduced as well, known as 'Markup'. Well, we were just pealing the packaging here. There were a lot more things going inside the OS, that aim at bringing a much-much better user experience. To know what's new in Android P Developer Preview 2, visit the official page.
Before we actually get to the instructions to install Android P Beta, let us take a quick sweep of the information at hand.
Yesterday, at Google I/O 2018, the Android P Public Beta was revealed. Well, you might simply ask – 'Why the Public Beta moniker?'. Well, that's simply because this time, it is not just the Pixel devices that would get it. Thanks to Project Treble, Android P is now available for some of the popular devices from different manufacturers. Not just that, the supported phones will simply not get the stock Android treatment, but full OEM skins and apps that you'd see in a regular commercial release (Thanks, AndroidAuthority!). So from now on, Android P Developer Preview will support the following OEM devices:
Google Pixel/Pixel XL
Google Pixel 2/Pixel 2 XL
Essential Phone
Nokia 7 Plus
Oppo R15 Pro
Sony Xperia XZ2
Vivo X21 UD
Vivo X21
and, Xiaomi Mi Mix 2S
So, if you're eager to try out the early version of the software, then you have just got the chance. Users of both Google Pixel and supported partner devices can opt for the Android P Beta. Each and every supported OEM device now has a dedicated opt-in page. Additionally, you can also install Android P Beta on Google Pixel phones by manually flashing the system image.
Requirements
Installing Android P Public Beta on your phone will completely wipe the device. So, perform a full backup of your personal data including the internal storage. We suggest that you follow our extensive guide on how to backup Android devices.
Ensure that your supported phone is charged to a sufficient battery level in order to avoid any shutdowns during the flashing process.
Install Android SDK platform tools on the PC.
Enable OEM unlocking and unlock bootloader on your Android device. Without this, you wouldn't be able to flash the Android P system image.
How to Install Android P Beta on Google Pixel Devices?
Download Android P Beta system image:
Extract the content of the downloaded ZIP (e.g. taimen-ppp2.180412.013-factory-546fdc1f.zip) file to C:\adb.

'C:\adb' is the folder on the PC where ADB/Fastboot is installed.
Power off the device completely.
Hold the Volume Down and Power button simultaneously to enter Bootloader mode.

Connect the phone to the PC using the USB cable.
Double-click on the 'flash-all.bat' file to install Android P Beta on Google Pixel devices.

On Linux/macOS, use the following command:

./flash-all.sh
Once flashed, the phone will reboot automatically into the new Android P OS.
How to Install Android P Beta on Partner Devices?
Like we said earlier, this year, Google has worked out with certain Android OEM partners to bring Android P to several popular devices. Thanks to Project Treble, now it is easier for users to get the latest Android version on their device. Just like the Pixel series, the list of supported devices has dedicated pages, where you can enroll your eligible Android phone. Simply click on your device name below to open the page and get the Android P system image for your device. Note that you may need to fill in some required information in the sign-up form for certain devices.
Nokia 7 Plus (Android One)
Once you have downloaded the system image, you can easily install Android P Beta on partner devices using fastboot. Again, do not forget to backup all the data on your phone before proceeding.
Note that the current Beta software may not be stable for daily usage. You may face certain issues and app incompatibility as well. Google has provided a list of already-discovered problems that you should first read. If you still install it, kindly report the issues to the partner (OEM). Kindly refer to the following links for known issues on Essential, Sony, Oppo, Xiaomi, Vivo, and Nokia.
So, this was our tutorial on how to install Android P Beta on Google Pixel and Partner devices. If you face any problems during the flashing process, please leave a comment below. Also, don't forget to share your opinion about the upcoming Android version on your phone.
(Source)