Oxygen Updater is a third-party app that helps you get OxygenOS updates immediately on OnePlus 6/5T/5/3T/3. In this post, we will show you how to download and use Oxygen Updater app.
Today seamless updates have made it possible for smartphones to receive regular software updates. As it happens, every technical aspect has its downsides and this one's no exception. If you own a smartphone you know that familiar annoying feeling when some people are getting the software update as it releases whereas you are not getting anything. The same thing happens for all Android smartphone. There can be various reasons for this. It includes your software version, the device maker, your geographical location, the carrier of your device etc
However, you can actually easily get OxygenOS updates immediately on OnePlus devices as and when they roll out. Although we do provide download links for OxygenOS full ROM ZIPs for manual updates, that could take some time as well. There is no need to wait for the update to roll over the air. All you have to do is to download the Oxygen Updater app and find if the latest version of OxygenOS is available or not. What it does is it finds the latest OxygenOS version and prompts you to download the same. Note that it is an unofficial app and NOT developed by OnePlus.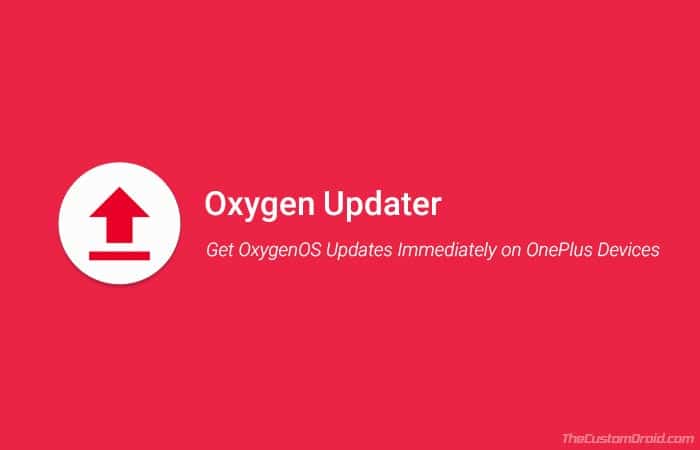 Table of Contents
How to Get OxygenOS Updates Immediately on OnePlus Devices
Oxygen Updater app works for both Beta and stable iterations of OxygenOS. It can provide you with both full ROM as well as incremental OTA packages (ZIP files). It doesn't matter if your device is updated with the latest OxygenOS. The updater App will anyway show you the download option for the same software if it is available. It works for all the currently supported devices including OnePlus 6, OnePlus 5T, OnePlus 5, OnePlus 3T, and OnePlus 3.
The idea behind this app is to dismiss any wait time for users to get the latest OxygenOS update on their devices. Oxygen Updater is developed by Adhiraj Singh Chauhan and is totally FREE to download and use. Below you can find the link to download the Oxygen Updater app. We have also put up the steps that you can follow to use this app to get OxygenOS updates immediately on OnePlus devices.
Download Oxygen Updater App [APK]
Here is the official Play Store link for the app. If the app is not available in your region, or would you want to install it manually, then you can download Oxygen Updater APK from the link below.
How to Use Oxygen Updater App
Download the Oxygen Updater app.
Go to the app drawer and open the app.
Swipe left on the screen.

The app will automatically detect your device.
If it does not detect your device, tap on 'Choose your device' drop-down menu and select your device.

Again, swipe left and this time tap on 'Choose your update method'.
If your device is already on the latest OxygenOS, then it will show your device is up-to-date, which is great!
In case, the phone is not up-to-date, it will show the latest OxygenOS version available for the device.

If you have an update to make and one is available at the moment, then tap on download. It will download the ROM.
After the download is over, tap on notifications.
Updater App will reboot the device into recovery mode and flash the update.
Once the update is installed, the phone will reboot automatically.
That's it, guys. Now your OnePlus device will be running the latest version of OygenOS software.
Note:- Oxygen updater App will check for Root Access. If your device is rooted, the app will use the full firmware method. After you download the full ROM, you can install the package stock or TWRP recovery.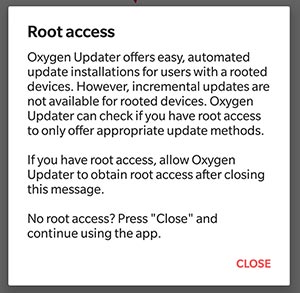 No one wants to wait for an eternity to get software updates that bring important security fixes and features for the smartphone. So, if you are on any OnePlus device, download the Oxygen Updater app and get OxygenOS updates immediately. If you have any queries regarding this, do let us know by commenting below.
Via: XDA-Developers