Here you can download and Install Pixel Launcher 2.0 on any Android device running Lollipop 5.0 or above. The best part? You don't need to root at all.
Till now we have only tasted the Pixel Launcher that was pulled out from the O Preview builds and even while the official Pixel Launcher is available at the Play Store, it is only accessible to those who actually have the device. Even if you have the APK, the installation will still be limited to Android Nougat 7.0 devices or above, which doesn't sound sweet at all.
Table of Contents
About Pixel Launcher 2.1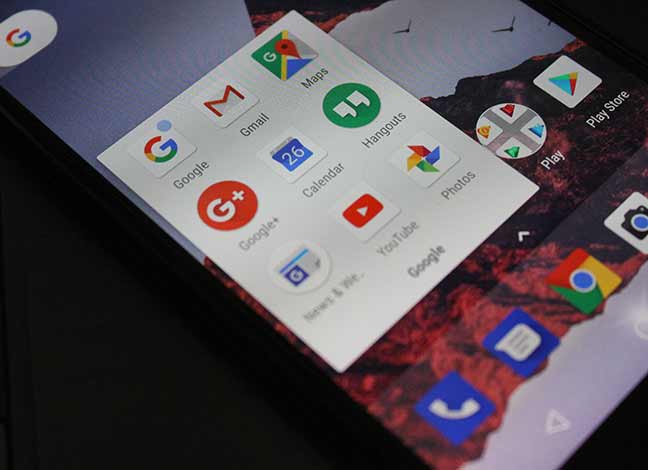 A fellow Redditor AmirZ has brought to us the Pixel Launcher directly from the AOSP source. You might know the developer for his previous port of Pixel Launcher, that brought features like Google Search Pill and Now Cards to users who couldn't install the dumped APK as a system app. The major difference between the previous and the current port is that the new one is a compilation of Launcher3 (AOSP Source) with added Pixel-specific features plus a backward compatibility up till Lollipop.
For you – Install Android O Emoji on Any Android 5.0+ Devices
Here are the Pixel features that have been added to the Launcher3:
Quick Search Bar with Google Pill design and Date/Weather.
Adaptive icons support: Square, Squircle, Circle, and Teardrop.
Use Google Wallpapers to select a wallpaper when available
Motorola's 4 columns and other partner customization are disabled.
Google Now feed is accessible by swiping to left on the HS.
Google Calendar app icon with the date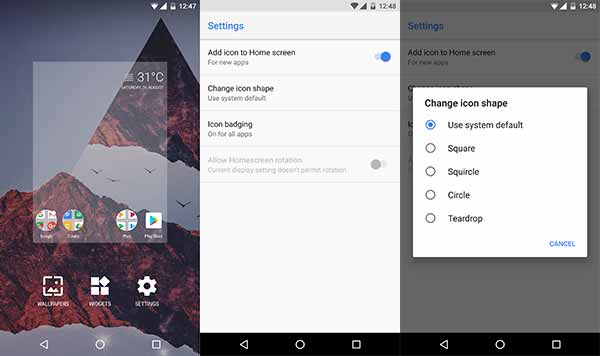 The Pixel Launcher 2.1 port not only allows you to enjoy the latest Pixel-specific features but also some features from Oreo that make it wonderful.
Android Oreo Pixel theme with Blue accent.
Notification Dots up till Marshamallow with different color variants (You will automatically be prompted for notification access for this feature to work).
Notification bar Date will launch Google Calendar.
Pinch-to-overview support.
While these are just the outlined changes and features, there are several other small tweaks which make the user-experience much better.
More for you – Android Oreo Features – 10 Awesome New Features & Changes
Download and Install Pixel Launcher 2
The Pixel Launcher 2 is available for download directly from AmirZ's Github project page. So visit this link and download the latest available APK (Example: Launcher3-aosp-debug.apk).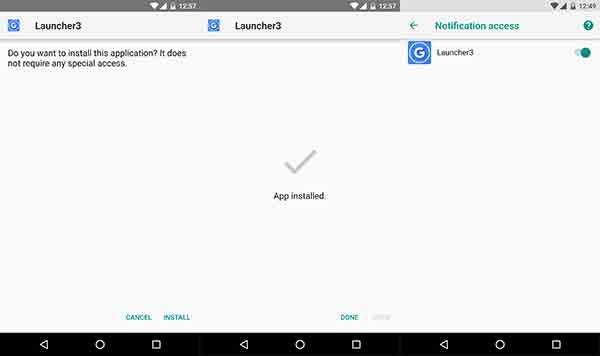 Once you have downloaded the Pixel Launcher 2 APK, just install it using a file manager. Just as you open the Launcher, you will be prompted to grant notification access to the app, so do that.
Have questions? Read the FAQ below.
FAQ
A corrupt package error and not able to install the app?
If the app finds another Launcher3 package, it might not be able to install. Make sure that you remove any previous or other Pixel launcher packages.
Why aren't notification dots working on the device?
Well, that's because they are only backported to work with Marshmallow or above. If your device has Lollipop, then sorry.
Is it safe to install this Pixel Launcher 2 APK?
If you have trust issues (You should have! It's your device), then the app is open-source and you can compile it for yourself.
How to set a different wallpaper for the lockscreen?
For that to work with the Pixel Launcher, you must have Google Wallpapers app installed on your device. You may then pick a different wall for your LS.
How to update this Pixel Launcher 2 ?
There's is no auto-update script or feature available. You will have to manually check the release and update it.
That's it! You just have the most amazing version of Pixel Launcher 2 installed on your Android, that works even on Lollipop and Marshmallow.