Through this page, you can download the latest and best Google Camera (GCam) 7.3 Ports for the Redmi K20/Xiaomi Mi 9T and Redmi K20 Pro/Xiaomi Mi 9T Pro. Further, you will also learn how to install the said port on your phone and load the config XML file in it for the best camera settings.
Xiaomi released the Redmi K20 (Xiaomi Mi 9T) and Redmi K20 Pro (Xiaomi Mi 9T Pro) last year. The devices sport a triple rear camera setup on the rear, with a 48-megapixel primary sensor, 13-megapixel ultra-wide-angle sensor, and an 8-megapixel telephoto lens. And on the front, there's a 20 MP pop-up selfie camera.
Although the devices are capable of clicking pretty decent pictures, yet several users feel that the stock MIUI camera app doesn't utilize the full potential of the available hardware and that the camera's performance can be improved to a great extent. You if feel the same, then you must give a try to the Google Camera Port on your Redmi K20 or K20 Pro.
Installing the ported version of the Google Camera app not only improves the camera quality of your phone but also enables you to use Pixel camera features like Astrophotography Mode, Portrait Mode, Night Sight, HDR+, and more.
Table of Contents
Google Camera Ports for Xiaomi Redmi K20 & K20 Pro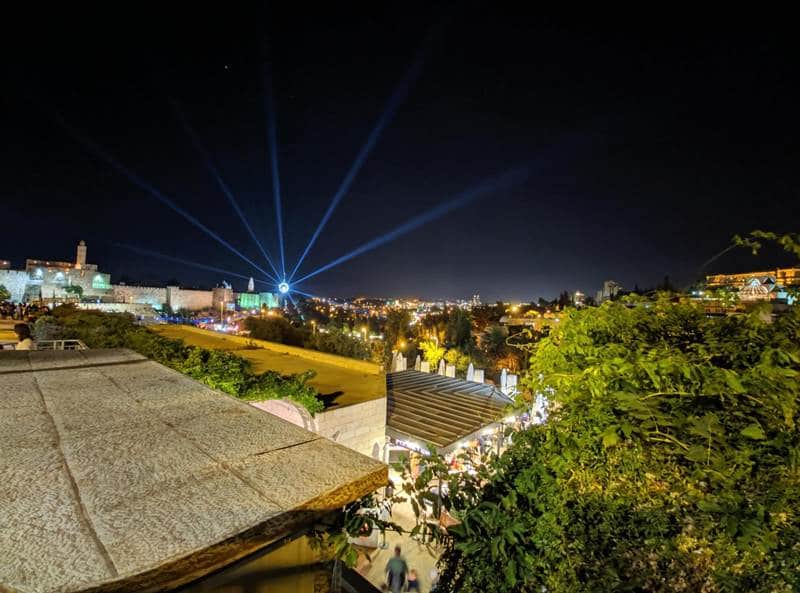 There's a long list of developers, who voluntarily develop and provide their Google Camera ports on this website. Some of these are built specifically for a certain device, while some others are more generic and work across different smartphones.
So, while there are several ports that will work on the phone, but they might not be as stable or support every camera feature. And that's the main purpose of this post, to help you get the latest and most stable Google Camera port for your Redmi K20 and Redmi K20 Pro.
At the moment, GCam ports from developers Burial, jairo rossi, onFire, UltraM8, and Urnyx05 are the ones that work really well on this phone. Their individual ports are based on Google Camera app version 7.3.020 and older version v6.2.030.
According to the users of the official GCam Telegram group, these are the best and most stable ports available for the phone. Each port has its own exclusive features and so, you could try all of them and finalize which one works the best for your requirements.
Important notes:
All these ports support Android 10 (MIUI 12 & MIUI 11) and Android 9 Pie.
When switching or updating ports, make sure to clear the Google Camera app's data and cache via the settings before installing another port.
XML Config files for most 7.x ports should be located in <internal storage>/GCam/Configs7, unless otherwise stated.
1. Download Google Camera 7.3.018 Port by Urnyx05
2. Download Google Camera 7.3 Port by UltraM8
3. Download Google Camera 7.3.020 Port by Arnova8G2
4. Download Google Camera 7.3 Port by burial
5. Download Google Camera 7.3 Port by onFire
6. Download Google Camera 7.3 Port by jairo_rossi
7. (Old) Download Google Camera v6.2 Ports
NOTE: We will try our best to keep the download links updated at all times. However, we would still recommend that you check for the latest version of the specific port by clicking on the corresponding links to the developer's database page.
How to Install Google Camera Port on Redmi K20 and Redmi K20 Pro
Installing the GCam port is nothing but manually installing an APK file. Just follow the instructions listed below.
Download Google Camera port APK and XML config file for your Redmi K20 device.
Open a file manager app on your phone and navigate to the folder where the APK  was downloaded.
Tap on the GCam port APK file to initiate the installation.
You may be prompted to allow the installation of apps from third-party sources

Tap on "Settings" and turn ON the "Allow from this source" toggle.
Select 'Install' to install the Google Camera Port APK on your Redmi K20/K20 Pro.

Once installed, go to the app drawer and launch the camera app.
Grant it the required permissions when prompted.
Importing Config XML File in GCam Port
All the provided Google Camera ports allow you to import/load recommended camera settings through XML files. This makes it easy for you to configure the camera settings without having to manually do it yourself.
To do so, simply download the config file (XML format) for the port you're using and copy it to <internal storage>/GCam/Configs7 folder (Create the folders if not already present). Then open the camera app and double-tap on the empty area near the shutter button (Refer to the figure below). Finally, select the config XML file and tap on the 'Restore' button.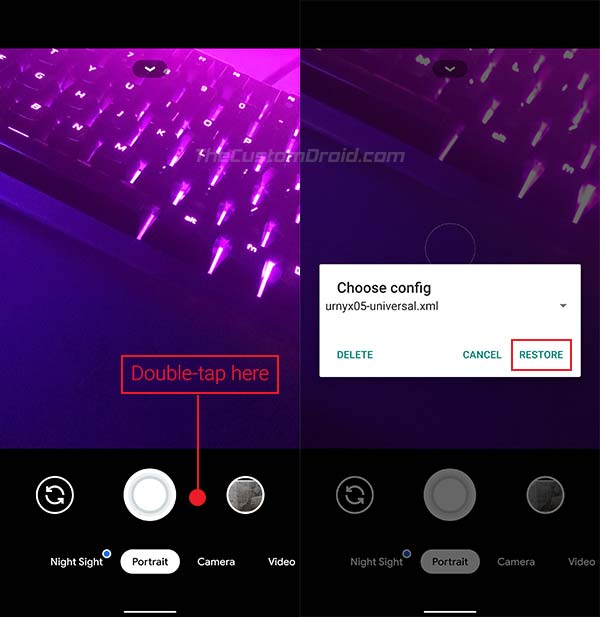 So you have just installed Google Camera Port on your Redmi K20 (Pro) and Xiaomi Mi 9T (Pro). Go ahead and start clicking some amazing pictures with it. Were there any major differences in the photos clicked by the GCam and that by the stock camera. Share your experiences with us in the comments section below.
The ports provided in this post were recommended by the official GCam Telegram group for the K20 series. So a huge thanks to them!