As you got an idea that we are here to discuss the most familiar and in use topic "Messaging", let us do some of the talking here first, before turning towards the topic of deliberation!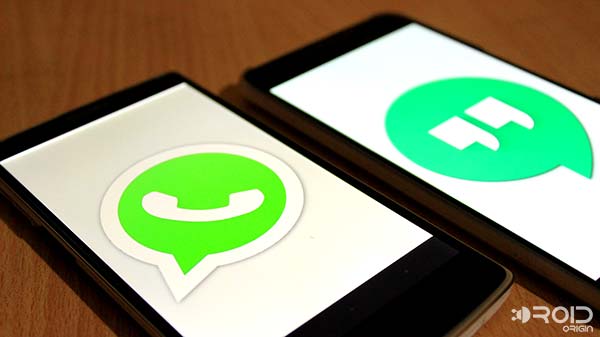 So, from where should we start? Without grabbing anymore from the content in these chirpy talks, let's have an eye pointing to the classic definition of Message.
A message can be the content of a broadcast. An interactive exchange of messages forms a conversation.
In general terms, it is the major chunk of the time-lot, where everyone spends most of their time and gadget in messaging only, whether it is regarding some work, discussing with the friend, knowing an unknown or having a warm conversation with the lover (don't mind!). Reasons may be having no limits to use, but there are reasons for which app should you choose to carry out messaging.
It's been in the air, that messages are much more being sent by the chatting apps rather than the carrier-based SMS. As these free messaging apps are getting developed every day or the other, the whole concept of messaging is getting stir into them completely. It's somehow a great deal for the smartphone users whereas a complete fritter for the others.
Sometimes with a small hole in the pocket can surely diminish the thought of signing up into the expensive and not so efficient SMS plans, rather than to opt for these apps which are a superb deal to work on.
People are used to it some way or the other, whether it is a letter sent by the birds, by their personal servant, through the post office, SMS and finally now through the most commonly used Free Messaging Apps just like WhatsApp, Hike, Viber or Google Hangouts and much more existing or forthcoming. So let's just pick up two of them and compare their efficiency and usefulness. So, we'll command over WhatsApp Messenger and Google Hangouts.
Table of Contents
WhatsApp Messenger
WhatsApp, what does it states? Does it mean, what will be the App or something else which will make you much more curious to know it well, let's find out?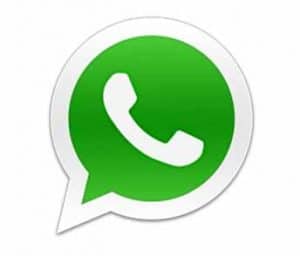 Actually, there is nothing like this, it is all about something else. Let us shift the spotlight on to the correct content about the app.
WhatsApp Messenger is a proprietary cross-platform instant messaging client for smartphones that operate under a subscription business model.
WhatsApp was officially made available for PCs through a web client, under the name WhatsApp Web, in late January 2015.
Google Hangouts
What first image did come to your mind, when you heard about this app? A chatting battle for some handful of people or is it just like the real life meaning of Hangouts which is, hanging around with friends, or something to have fun with stickers and emoji? So let's make it clear to you that what this app "Google Hangouts" actually is.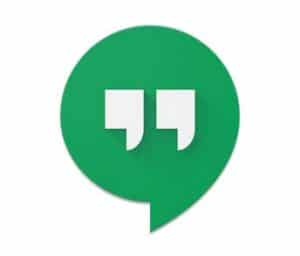 Let's have a dive into its efficiency.
Google Hangouts is a communication platform developed by Google which includes instant messaging, video chats, SMS, and VOIP features. In current versions of Android, Hangouts is the default for text messaging.
Now, you know about both the converse podium. Stay connected with us, as we are about to take you to the next section of the post, which is the Comparison between the most efficient and updated apps which are WhatsApp Messenger and Google Hangouts.
WhatsApp or Google Hangouts?
1. Chats and Calls
The most important and crucial section of the whole deliberation, the texting and the newly added calling feature.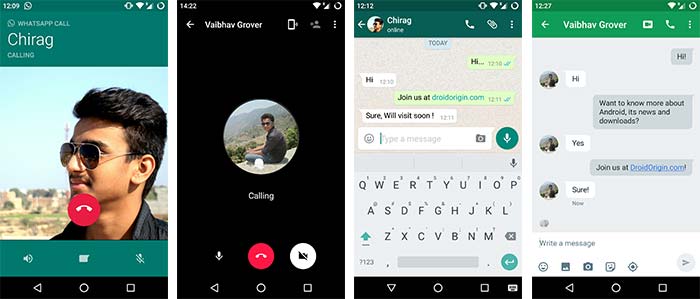 WhatsApp: Firstly, there isn't any such big difference in terms of texting, mainly the emoji are at focus when it comes to differentiation. And about the calling part, WhatsApp has recently introduced this feature and but unfortunately, is currently limited to audio calls only.
Google Hangouts: Hangouts is leading here with a point, with its video calling feature and a whole lot better voice quality. It also provides the general audio calling feature too, if you're slow on internet speed. Texting is basic, whereas its emoji and stickers make it creative and interesting to play along.
Rating: WhatsApp- 3.5  Google Hangouts- 4.5
2. Connectivity/Setup
This can be a major issue for people as everyone wants their systems to be quick and rapid to use on. Most of the people are impatient (like me) and do not even wait for the procedure to be complete. If the setup is taking a longer span to proceed or it's not through a single way and needs to be complete several formalities to work, they will leave that app and move on to the other.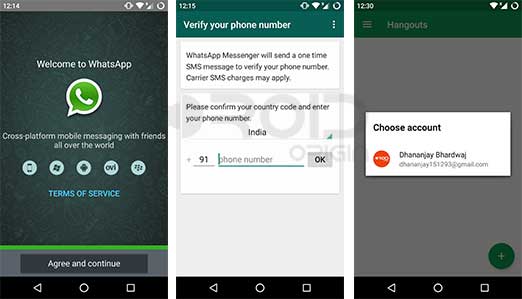 WhatsApp: It is easy to download, and only needs the phone number for the registration, unlike the others which need various identification processes to cross over. Along with this, there is a snag, that it can only be used on mobile phones.
But then, there is also WhatsApp Web, which is a browser-based extension to it. Basically it is used to sync messages between your phone and browser. Along with this, you cannot use your registered WhatsApp account on more than one device, at one time. If you'll do so, the account on the first client will deactivate automatically.
Google Hangouts: It is a unified app and can be used on mobile as well as on PC. Google Hangouts only require an activated Google account to work. The logical plus point for the users is that the same account can be used to access all other Google apps and stay finely connected with all the services, at a go!
Rating: WhatsApp- 3  Google Hangouts-5
3. Emoji and Sticker
You must have observed that there isn't any app that doesn't consist of emoji or symbols or any kind of symbolic expressions. So how can these two be left behind in this race?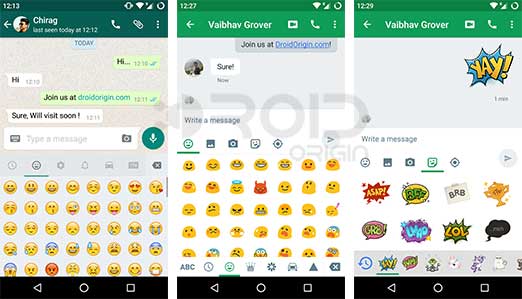 WhatsApp: It uses basic emoji regulations, which are supported on all podiums, which certainly includes Android. It has several categories like Smileys & People, Animals & Nature, Activity and much more.
Google Hangouts: The emojis supported by Hangouts are way far different and updated, and are used on stock Android devices, Gmail Web Interface, Google Hangouts, and ChromeOS. The app is not only limited to emoji but also offer various stickers to convey your messages graphically. Recently Google has updated the list of emojis with Google Android 6.0.1. Emojis are certainly happening and energizing which makes the user much more intrigued to use it. And it also provides a variety to display your expressions.
Rating: WhatsApp-3.5  Google Hangouts-4
4. Reliability
When we are getting connected to the social world, the first thing that we are primarily concerned is our privacy, and that it should be preserved well. Don't you think the same way? In today's world, you can't even trust a person and we are well aware of various scams and traps that occur everyday on the world wide web. So, in those contexts let's see what do these both have in them to offer us.
WhatsApp: Someway or the other, WhatsApp is much less safe than Google Hangouts, mainly due to its privacy point. Without anyone's phone no. you can't converse with the other. Sometimes there are possibilities that people don't want to provide their personal info to the others especially at the formal converse. While WhatsApp does provide you to hide your profile picture, status, and last-seen info, but it is not yet sufficient to preserve the privacy.
Google Hangouts: In the simple as well as at the same time, the utmost part of anyone's life privacy is at stake while connecting to someone through this medium. So, Hangouts will be a great option to deal with this and it's undoubtedly more reliable than the others. It doesn't require any phone number to contact the person on the other side, so that part is well protected. And even if you feel insecure, you can always deactivate your Google account and terminate all its services, including Hangouts, at once.
Generally, if people have queries regarding any subject, they can converse with the concerned people, by only knowing their Google Account address.
It's not only the privacy, Google Hangouts is also well integrated with other Google services like Gmail, and Google+.
Rating: WhatsApp-3.5  Google Hangouts- 4.5
5. Status
So now as you know what WhatsApp and Google Hangouts are, then why don't we move on to one of their features. Using social messaging apps are just like having our daily diet, it is an imperative part. It is kind of necessary nowadays for people, to let others know who they are, what are they doing, and how they are feeling. To do this, users can simply update their WhatsApp or Google Hangouts status.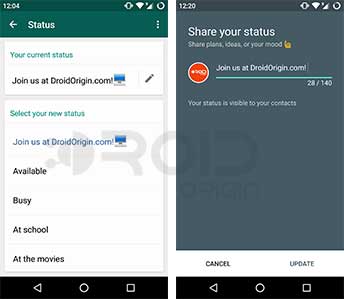 WhatsApp: It's an advantage for others to see your status, at any time and anywhere. There are also other functions, like last-seen (when the person last came online). It would show the contacts, your exact time or day, when you accessed the app, last time.
Google Hangouts: It lacks here as we can't surely reflect our offline or online status, it could be bouncy sometimes and takes the time to update. Upon sudden disconnection, Hangouts can be buggy, and not display the true online/offline status. So, somewhere it lowers it down, then the later.
Rating: WhatsApp- 4  Google Hangouts- 3
Conclusion
So finally we did cover most points that could help out a new user to choose between the two apps. These ratings are based on an interview with one of the users, of both WhatsApp and Google Hangouts. Let's end up this interesting session with a productive conclusion!
WhatsApp: It's a good app, which is appreciated by everyone, along with its pros and cons. It does provide all the major features that an internet messaging app should offer, and maybe even more than that.
Google Hangouts: Finely created messaging app integrated with Gmail and Google+. Allows the user to access all their Google services at one go, and makes them organized without any hassle.
As per my opinion and experience I'll vote for "Google Hangouts"