The Magisk 14.1 update has now rolled out and brings some major changes to support A/B partition devices. Magisk is a popular alternative to the infamous root method SuperSU and also allows you to customize your device using mods, known as Magisk modules.
Magisk has been around for a while now, and then so has the Google Pixel. The device was the first in its class to deliver a new sort of partition layout that could change the way how updates are handled on Android, and no doubt, it did. The A/B partition system makes OTA updates less time consuming and non-intrusive. So you will be able to use your phone without any halts, while your device updates in the background. The only downtime you will have is when you will have to reboot your device, into the updated partition.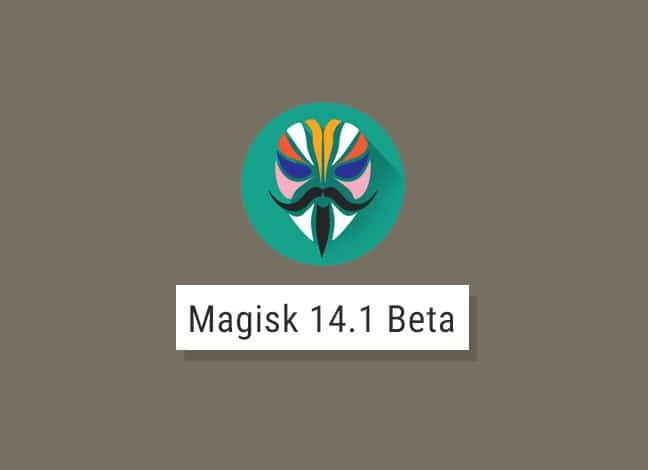 Magisk 14.1 Update Brings Support for A/B Partition Devices
With time, more and more devices are now following this scheme and devices like Moto Z2 Force and Mi A1 are already using it.
But, this proved to be a barrier when it came to using mods such as Magisk. Officially, Magisk could not be installed on these devices. Several people have indeed succeeded in installing Magisk through unofficial ports and workaround. But, that shall not be the case anymore, cause Magisk 14.1 update officially brings support to devices that use this A/B system updates.
Thanks to Magisk's author XDA Recognized Developer – topjohnwu who worked hard on it to bring native Magisk support for these devices. Yes, we believe you have already waited for long, but it was all for good. The developer didn't want to release incomplete updates, which might have destabilized your device's proper functioning. But with the time and many major changes to the code, Magisk 14.1 Beta update allows you to easily install Magisk modules and still use the device as is.
So now, while you update your device over-the-air, Magisk will still be preserved and ready for use after an update.
Download and Install Magisk 14.1 Update (14.2 Released)
A minor Magisk 14.2 Update has been released with the following changelog:
[MagicMount] Clone attributes to tmpfs mountpoint, should fix massive module breakage
14.2 seems to bring a really minor change to the system mount point.
This update is still tagged as a Beta release, but still there not any known bugs that users have reported yet. However, if you face a bug, you can contribute by reporting it to the developer. All you have to do is, copy the debug report from "/data/magisk_debug.log" and upload it to this thread.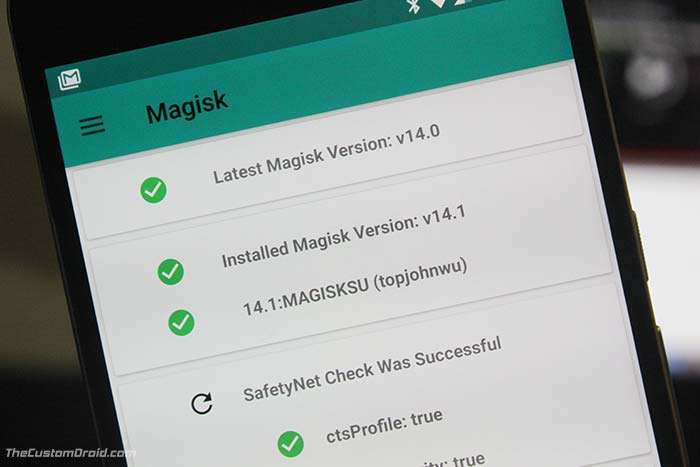 Now that you are aware of the changes, you can go ahead and easily install Magisk 14.1 update on your device. You can easily download and install Magisk on your Android device by following the guide linked below.
— How to Install Magisk Universal Systemless Interface
If you already have it installed and want to update, you can grab the Magisk 14.1 Beta Update zip and flash it through TWRP.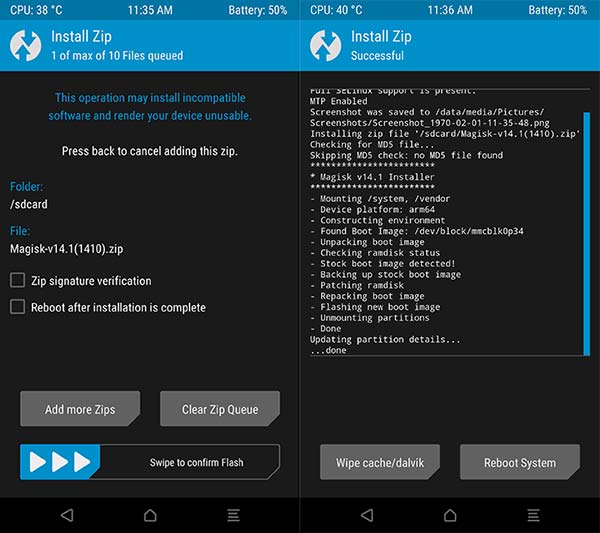 Make sure that you take a backup of your device before you install or update Magisk.
We hope that you will enjoy this new Magisk 14.1 update on your Pixel, Pixel XL, Moto Z2 Force, Mi A1, or any other device that supports A/B partition system.
If you have problems installing, updating, or using Magisk on your Android, drop a comment below.