What do you think, two years later since its release, is the OnePlus One still worth buying?
It's almost two years since the phone first showed up in the market, and I have just bought one for myself. But you will definitely ask – "Why now, so late?", well, there is no single reason, and there are more than one factors that contributed to this decision. Silly as it may sound, but I don't always prefer buying the latest phones that show up, it's obvious, everyone does it. And there is a reason to that, I don't have that amount of money, every time to buy a new phone, but when I do, I do take some crucial facts into consideration. The same has happened recently when of all the latest phones, I decided to spend INR 17,000 on a phone that has aged for 2 years now.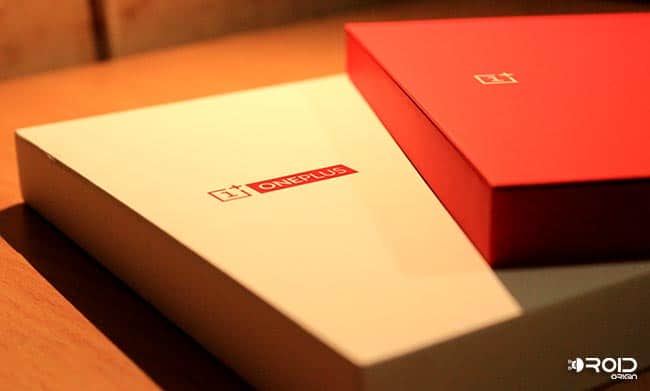 What talked me to it? I am a Nexus fanatic and have always loved the expandable nature and design that these phones offer. To sum up, I don't like smartphones like those of Samsung, Sony, or HTC, and that's because each and every one of them has a complex factor that messes up with my head, take KNOX counter or S-Off into account.
Now, that leaves me only to a few choices – Moto, OnePlus, and Mircomax. I made up my mind to buy something different this time and hovered over OnePlus finally. Since the OPO, the manufacturer has added two more devices to the queue – OnePlus 2 and OnePlus X. The OP2 was pretty much out of the budget and also had a hardware button (which reminded me of Samsung Galaxy), that made me strike it off the list. The OnePlus X? No! It perceived to me more as a Mircromax phone, yuck! So I was left with the OnePlus One, which was already my first, and now my only choice. It can give the closest experience to that of a Google Nexus smartphone, with a premium design. Its design, hardware configuration, and software support are pretty decent for a phone in this price range.
Now that I have it, why shouldn't I review it? It's never too late, is it? So today, I am going to review this smartphone, so that you can decide, is OnePlus One still worth buying.
Table of Contents
OnePlus One Review
The OnePlus One ruled its time, I think. That's because it's still a strong contender to some high-end phones currently on the market. Lets now cover some major aspects of the phone.
Design
The design, from what I think resembles that of the Nexus 5. It's a big phone but does fit truly in hands like mine. The screen is 5.5 inches large, and would definitely be the first thing that grabs your eye.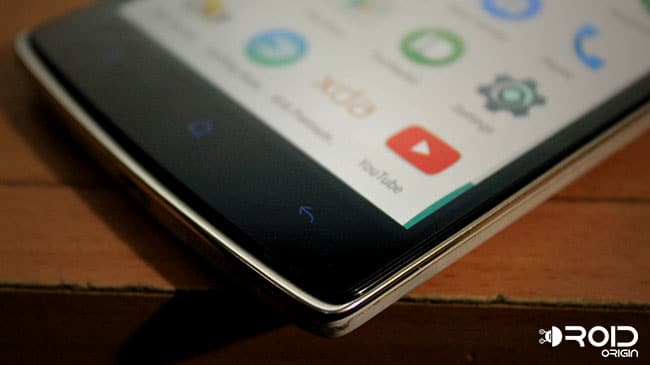 On the front, is the thin bezel bounding the phone that beautifully separates the overall back from the display, so that the screen stands out well. With the front-facing camera on the top-left and the capacitative keys placed right below the display. The keys are rendered nicely and tend to light up only when you use. However, they could also be disabled in favor of the soft-keys. Enabling the soft-key either doesn't make the phone look out-of-design due to the decent body-to-screen ratio, which is ~71.9% and so the unused space is barely noticed, keeping the display distraction-free.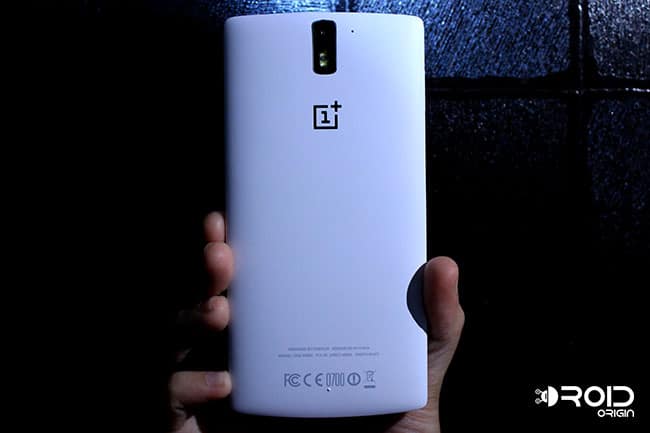 Heading over to the rear, it is baked in a matte plastic material, providing a bold look. Its material is pretty balanced between something that is too rugged and too smooth, stick right onto the palm and doesn't slip out. The back cover is removable and adds a quality to the phone's premium built. Over the middle-top, is the vertically placed camera with the dual-LED flash. Just below it is the minimal OnePlus logo. Downwards, you can see the inscribed manufacturing info.
The OPO doesn't have a uni-body structure, which means that the back is separable, and could be removed for customizing the design. It covers the sides, where on the left, are the volume keys and the micro-SIM slot. On the right, is the power button. The 3.5-mm volume jack is placed on the top, towards the left. And finally the micro-USB port on the middle-bottom.

Its dual-speakers are placed right at the bottom, providing good quality sound during music playback and gaming. You can certainly use the AudioFX feature provided by CyanogenOS, to enhance your sound experience, both with and without the headphones.
The phone indeed is well put-together with a strong construction and sums up a great output in terms of design. Lets put a hand for OnePlus, creating a near-perfect design, even with its first flagship.
Hardware
OnePlus One is an all-rounder, we have seen its win in the design aspect, and the same happens when it comes to the hardware integrated into this phone.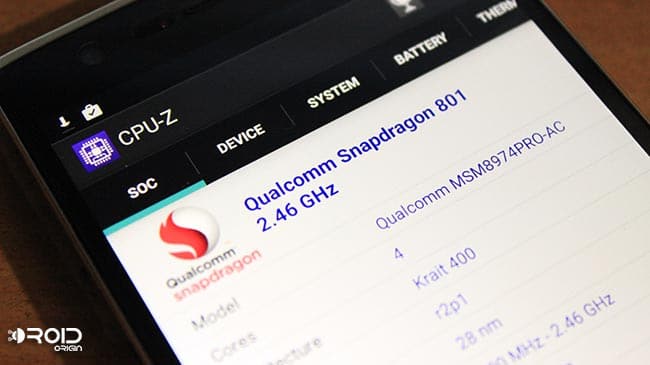 The display is 5.5-inches IPS LCD with 1080p resolution. It is well-cased in Gorilla Glass, that makes it more strong. From watching videos to playing games, the screen offers vivid colors, and the IPS technology helps with better viewing it open-light environments. The 401 PPI density gives the screen a worthy sharpness, making it more readable and various viewing-angles.
Under lies the strong beast that powers the device – a Qualcomm Snapdragon 801 chipset, which is Quad-core, powered at 2.5 GHz. Packed in, is the Adreno 330 GPU, that makes your gaming experience even better with the multi-touch support. You also get 3 GB usable RAM, that assists best at multi-tasking a large list of background apps.
OnePlus One has three-microphones, just like the N6P, and are placed accordingly for better voice-rendering, during calls and even while recording an audio or video.
The battery is well fuelled at 3100 mAh, which is just a little less than 3450 mAh, supported by my latest Nexus 6P. It gives you enough juice to run through full 24-hours, with decent usage. Other hardware capabilities include the Bluetooth v4.1 technology, with USB-host support. The phone certainly doesn't support expandable storage, so you will be tied up either with 16 GB or 64 GB storage, upon your choice.
The belief, that an affordable price always sets you to compromise with the speed and hardware, has been undone with the OnePlus One.
Camera
The OnePlus One camera or, I would say the default Cyanogen camera app, is well backed with the SONY Exmor IMX214 sensor. The in-built camera app settings, lets you change several aspects including photo size, picture quality, burst mode, focus mode, and a few things more.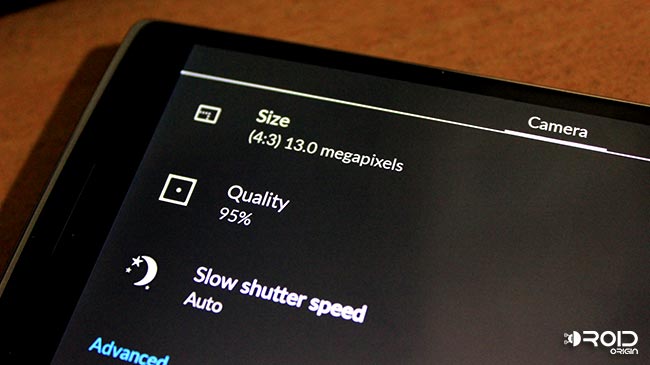 The rear camera is 13 MP with f/2.0 aperture, dual-LED flash, that lets you record excellent-quality 2160p videos at 30 frames-per-second. The front-facing camera embeds the same aperture with a 5 MP camera. The camera setup in the OPO lets you capture amazingly sharp images, even in the low-light scenario.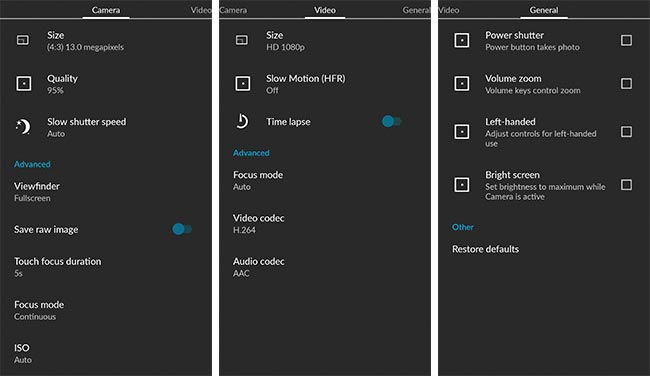 The photos taken by this phone are evenly bright and saturated, that avoids the dullness. It also lets you edit your captured photos with some cool live filters, and share them to social apps and through MMS.
Software

Teamed up with Cyanogen – One of the best firmware for Android available till date, the OnePlus One has breached the limits. Cyanogen is promising when it comes to software update, so you will never feel left-out and have the latest Android version at your doorstep. It performs swiftly in all major sections of the OS.
Not to say, but the OnePlus One is multiple OS supported. The first would be Cyanogen OS, that comes pre-installed. But you do have another choice, and it's the infamous OxygenOS, built specially for the OnePlus series. Both the native firmware have a list of extra features that never let you feel the need to use a custom ROM until you desperately want to use one. These features, for example, include – advanced power menu, custom gestures, soft-key support, quick settings toggles, and much more.
Though I don't get along CM much, for the OnePlus One, I did stick to Cyanogen. Because it does offer some neat features that come in handy. Cyanogen offers its own theme engine, that lets you customize the complete framework, within clicks. There are hundreds of themes available right at the Google Play Store that you can download and use, of which my own favorite is Euphoria Dark and Melior UI MD.
To sum up, you and your device are in great hands when it comes to software and its support.
End-conclusion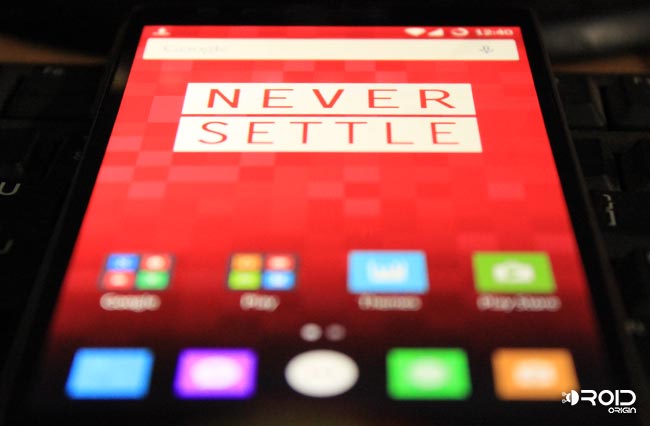 The OnePlus One has a lot to offer when it comes to hardware and software. So if you have a budget for a mid-range Android smartphone, just buy it! For me, the OnePlus One came out to be the next choice after the Nexus 5X. So, if you don't want to buy the highly-common Moto smartphones that everyone has these days, and stay distinctive within an affordable price range, this could be your choice too.
The OPO comes in two different variants 16 GB (Silk White) and 64 GB (Sandstone Black), at INR 16,999 and INR 19,999 respectively. In India, you can buy the OPO directly from the Amazon store.
Have you already bought one? Read these: