The official method to unlock Honor 6X bootloader is here!
Huawei is slowly taking a lead when it comes to delivering devices with strong hardware in the most affordable price range. Started off the Nexus 6P, that was manufactured by Huawei, a series of nice new phones came in. The Honor 6X is the latest addition to this amazing league, featuring an Octa-core HiSilicon Kirin 655 chipset, 5.5-inches FHD display, 12 MP dual camera with phase detection, and minor yet noticeable features like DTS audio, active noise cancellation dedicated microphone, and much more.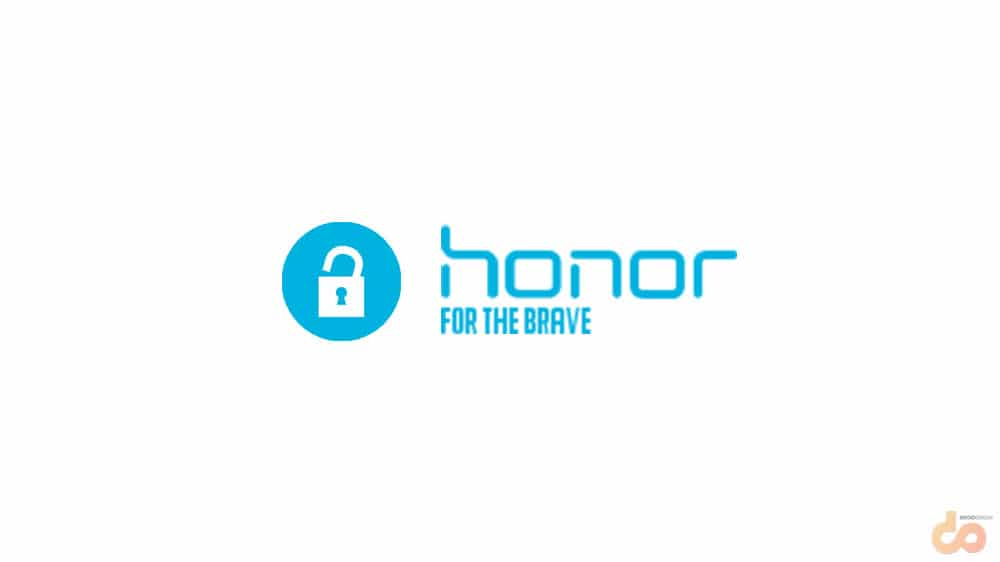 If you're looking forward to root your honor 6X, this is where you should start pulling the strings. The company officially allow its users to unlock Honor 6X bootloader, which is a great thing in itself.
Table of Contents
Instructions to Unlock Honor 6X Bootloader
First Things First
Unlocking the bootloader takes off any limitations set by the OEM and allows you to modify the device system and install third-party firmware. However, it does make your device vulnerable to external malware. Anything that is not provided by Huawei, is not covered under their guarantee. It is important that you only use firmwares that are legit.
The first thing that you should know is that Huawei takes record of your unlock request and if an issue arises due to third-party firmware, the company will not cover the repair under warranty and you will be charged for it. Next, you will also not be able to use DRM keys and any digital content that you purchased.
Unlocking the device bootloader will return your device to its factory-settings. In this case, all your data will be wiped off, including the storage. So, make sure that you have taken a backup of everything before you begin.
Instructions
» Retrieve Unlock Code/Key
Unlike Nexus devices that use a simple universal command for bootloader unlocking, Huawei smartphones require a special code/key which is specific to your device. This is where the company helps us. In order to get this key, you must have a registered account with Huawei.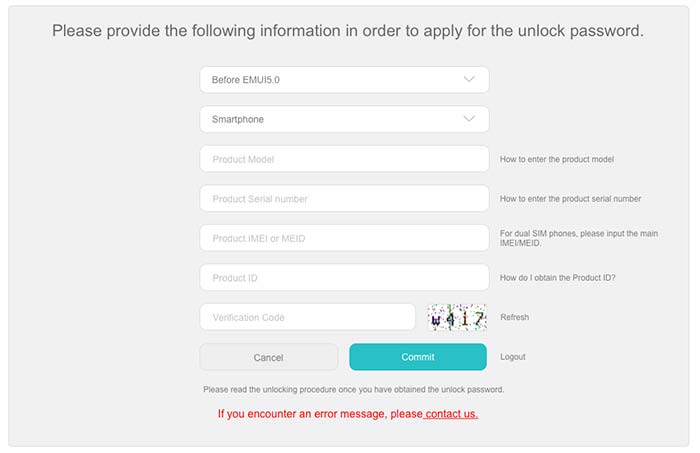 Visit the Official Unlock Website and log in with your registered account (If the website doesn't work for you, or enters a loop, kindly try a different browser). Read the "Unlocking agreement", scroll down the page and tick the "I have read and accept all terms above" box, finally click "Next".
Once you have agreed to the agreement, a form will be displayed. In the first two dropdown selections, select "Before EMUI5.0" and "Smartphone" respectively. Now, fill in the following details as they are required.
Product Model: Could be found on the phone box.
Product Serial number & IMEI: Could be found in Settings > About > Status.
Product ID: Open dialer and enter "*#*#1357946#*#*" to find out the product ID.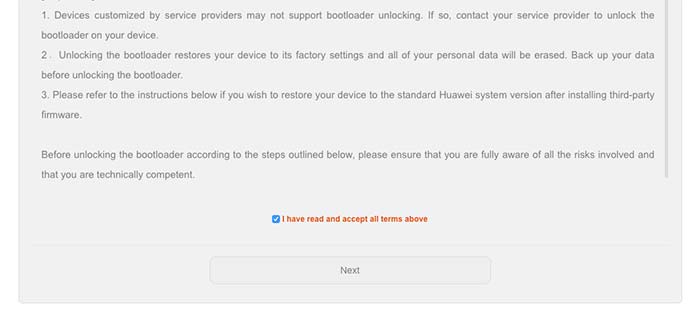 Finally, click on "Commit". Your device specific unlock code will be displayed on the screen. Copy it to a safe location for further use.
» Unlock Your Phone Now
Now on your phone, go to Settings > Developer options. Check "Enable OEM unlock" and enable "USB debugging" on your Honor 6X: How to do it? Also, make sure that you have installed Android SDK on your PC. Or, you can simply download the platform tools separately.
Connect your 6X to the PC using USB cable.
Open a command prompt/CMD window on your PC and reboot your phone into bootloader mode using the following command:

adb reboot bootloader

Once your device is in bootloader mode, enter the unlock command:

fastboot oem unlock <unlock-code>

Replace <unlock-code> with your own code. Example:

fastboot oem unlock 5822667581244265

As soon as you hit the command, your device will prompt for confirmation. Accept it to finish the unlock procedure.
Finally, reboot your phone back to the OS and set it up. To do this, enter the command:

fastboot reboot
Great! You now have your Honor 6X with an unlocked bootloader. You can now install custom ROMs, format partitions, install custom recovery, and much more. If you face any problems during the unlock process, then drop a comment below.
Some more interesting stuff for you: