Add a little flavor of HTC's latest flagship to your Android. Here today, you can download HTC U11 Plus wallpapers and use them on your device.
HTC is finally gearing up to hit the market with its first bezel-less device – The HTC U11 Plus. With that glossy appealing design and powerful config, it could prove to be a solid contender to other OEM devices like the Galaxy Note 8, and LG G6, etc. But only time's the judge and will tell whether or not the company will be able to make a comeback with this new device. The phone features Android Oreo out-of-the-box, with a touch of HTC Sense. It will be interesting to see how it plays out.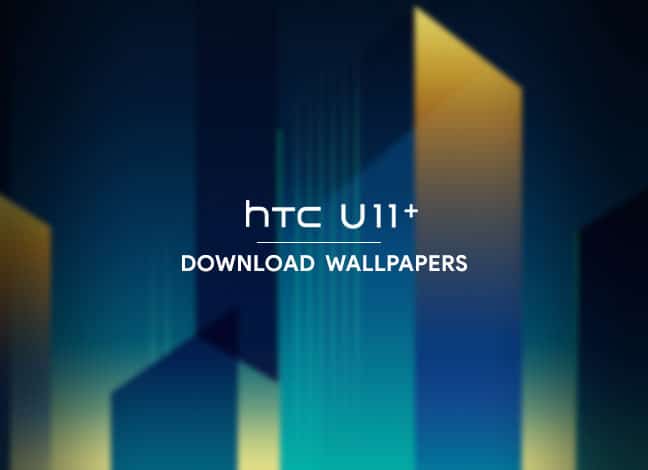 Check out some more wallpapers:
Download HTC U11 Plus Wallpapers for Your Android Phone
The HTC U11 Plus features a 6.0-inches QHD+ display with 18:9 aspect ratio. It runs a Qualcomm Snapdragon 835 chipset, offers 6 GB of RAM, and up to 2 TB of external storage support. The phone also incorporates some hefty software features including the HTC Edge Sense, similar to the Active Edge feature on Pixel 2, HTC USonic, HTC Boom Sound, aptX HD support and much more.
The U11 Plus, however, will not be reaching out to every major market in the world. It is going to be limited to only a few markets, including Europe. While you couldn't get your hands on the device right now, but you can still have a little taste of it.
LlabTooFeR, the lead developer of the infamous Maximus HD ROM for the HTC devices, is also the source of several unofficial HTC news and leaks. The developer has recently shared a link to download HTC U11 Plus wallpapers, on his Twitter (Check the source at bottom). There's no word from him if the wallpapers were directly extracted from the device or not. But, by comparing the wallpapers with the official renders on the web, it seems like they are.
Click on the wallpaper previews below to get a good idea of the designs. We have handpicked a few of the wallpapers for your reference.
Download Links
LlabTooFeR has provided a link that will allow you to download HTC U11 Plus wallpapers in full resolution. The wallpapers are packed in a *.zip, which consists of 21 creative Abstract and Shape-style wallpapers. The wallpapers are correctly sized at 2880×2880 Pixels. So, you may need to crop or resize, if you are going to use them on a smaller screen.
We have also created a Mediafire folder containing all the original wallpapers, for your convenience.
So once you have downloaded and extracted the wallpapers, go ahead and apply them on your Android device. Do they give a nice feel of the HTC U11 Plus? Well, the wallpapers indeed provide a little aesthetical feel. And that's all that matters, what about you? Drop a comment below and share your opinion.
Via: Android Authority | Source: LlabTooFeR