Paranoid Android – One of the most used, unique, and admired custom ROM refuses to die!
We are surrounded by tons of ROMs, all of which try to make a unique statement in terms of features and usability. But not many have lived up to it. A ROM that offers a correct balance between the features and performance is pretty hard to find. But that is not the case with Paranoid Android. It could potentially prove to be your best bet when it comes to the factors in consideration.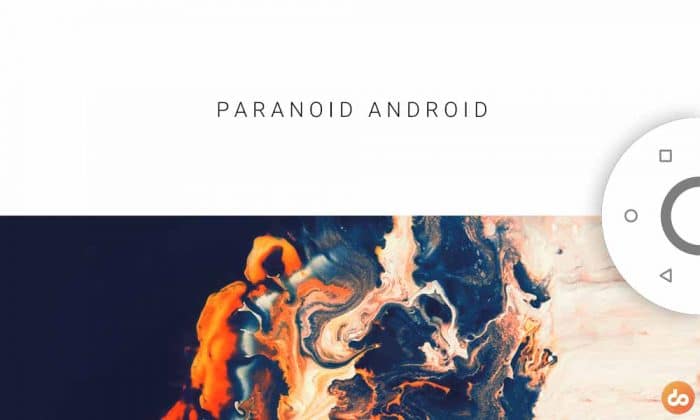 For those of you, who have been in the Android customization scene for the last 3-4 years, you must easily recognize Paranoid Android.  For users who have heard the name for the first time, you can read below and know all about Paranoid Android
Table of Contents
Paranoid Android – The History & Present
Paranoid Android first came into existence during the era of Android Ice Cream Sandwich, in early 2012. Since then the ROM has marked several milestones and delivered us some great features likes Tablet/Phablet UI, Pie Control, Halo, Dynamic System Bar etc. The ROM improvised with every new Android version upgrade and was also chosen as the "Most famous ROM along with CyanogenMod" by PC Advisor and "The second-largest custom Android ROM in the world" by The Economic Times.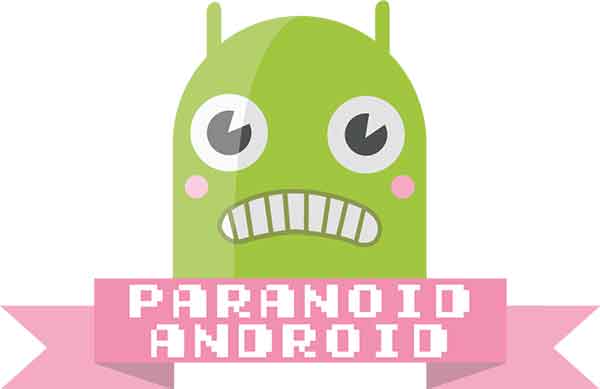 Initially, the ROM began with CyanogenMod 9 as a base. It was then in January 2013, that PA parted its way with CM and finally fully adopted the AOSP code from scratch. At that moment, it was started to be labeled as "AOSPA". Until 2015, the developers continued to provide regularly updated builds for a vast variety of devices. These updates brought the latest features while maintaining the older features, in order to enhance the user experience. It was during this period in 2015, when OnePlus hired the key developers of Paranoid Android to build OxygenOS (The current primary OS for OnePlus devices like OP3 and 3T).
ParanoidAndroid is dead. Ever since oneplus hiring its been done" – Andre Saddler, PA Team
Subsequent to that decision, the official builds and its related development was halted. During October 2015, PA's Andre Saddler conveyed a message on his Google Plus account, stating – "ParanoidAndroid is dead". It was then that we realized that PA was finally calling it quits. However, the official website, G+ community, and download links still stayed intact, which probably gave hopes to many.
Fast-forwarding to June 2016, PA finally talked about what 2016 would be for the team and the users. The team behind this wonderful ROM finally had some new members to support the development. And we finally had a set of fresh builds for the major devices, with features like Floating Window, Immersive Mode, CM Theme Engine, etc. Following the scene, a new bug fix build was released, and support was added for the Nextbit Robin. It was later in November 2016, when we finally heard that PA was done for Marshmallow and was now heading towards Nougat.
Rolling over to 2017, on April 20 the team did hint us with a rather subtle post on Google+, that they were already hitting the desk and rolling up the selves for an upcoming release.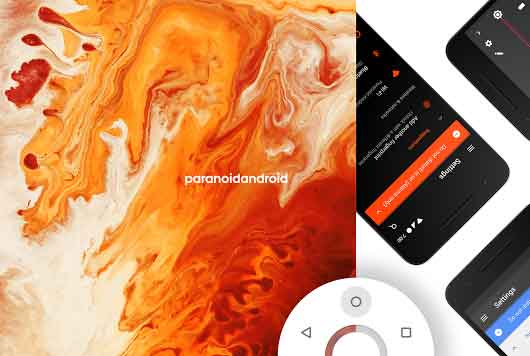 And so we're here when a month later on 31st May, the official Nougat-based PA builds are available for the public. As far as the future is concerned, the team is working hard and shall deliver bug fixes and major updates with new features at a much faster pace. And yes as they said and I am quoting "Also the support time for our N release will be longer than previous releases". Which is indeed good news for the users.
Also read: How to Download Android Apps Outside Play Store
Paranoid Android (AOSPA) Features
Unique features are what at first brought PA to the top. With Nougat, a fresh bunch of new features are now baked into the ROM. The first thing to note is that the ROM is now completely based on CAF (Code Aurora Forum) sources because the Qualcomm hardware is better tuned with it, over AOSP. The same fact also makes us doubt, whether PA will still be called AOSPA or not.
Before we step any further, let us talk about the minor, yet the elemental features of this ROM.As soon as you boot the ROM, the first thing to grab your attention would be the cool boot transition (animation) that I personally love. It certainly gives us a good idea about the little details that the developers focus on. The time you land on the homescreen, you will realize how simple the visual outlook has been kept. There aren't any drastic changes, and we haven't probably seen any such changes in other ROMs too. So there's nothing to compare.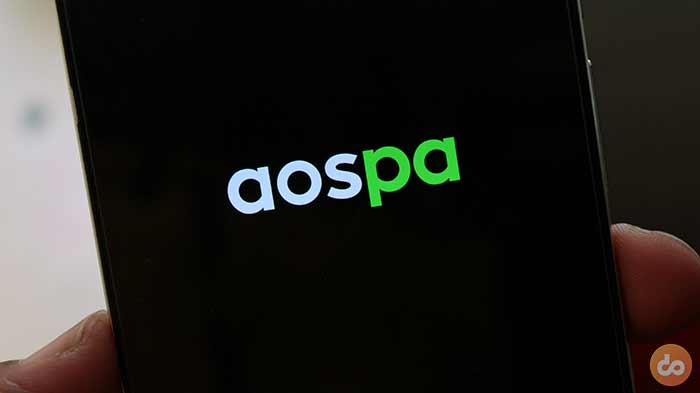 As soon as you boot the ROM, the first thing to grab your attention would be the cool boot transition (animation) that I personally love. It certainly gives us a good idea about the little details that the developers focus on. The time you land on the homescreen, you will realize how simple the visual outlook has been kept. There aren't any drastic changes, and we haven't probably seen any such changes in other ROMs too. So there's nothing to compare.
All the customization options are built right into the Settings app, so you don't have to deal with an extra icon in the app drawer. This is way more efficient than creating a useless app icon that would ultimately redirect you to the settings itself. The ROM also has a built-in update mechanism (Settings > About phone > Paranoid Android Updates) to keep your device updated at all times.
There are several other minor touch-ups here and there, along with many other features (listed below), to help you enjoy a stock-natured, yet very featureful ROM.
It is one of the most feature rich and cutting edge ROMs on the Android community.
» Pie Controls & Immersive Mode
The ROM has been long famous for the features like Pie control and Immersive screen mode. The idea behind this feature is to reduce the need for status bar and navigation bar/buttons and bring it all at one place. This not only makes navigating more efficient but would also provide a bit of extra space on the screen for a better and clearer visual experience.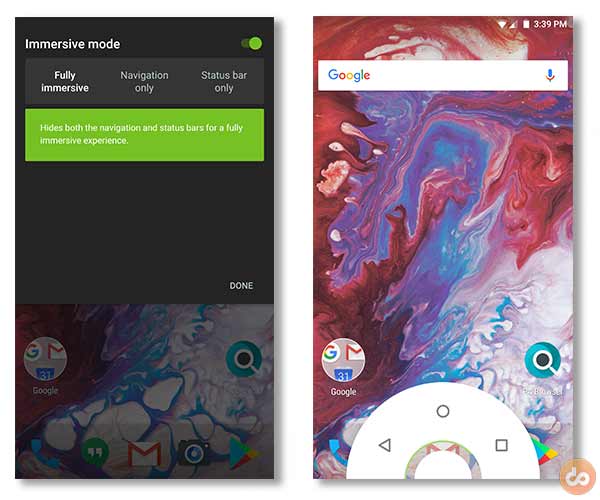 We didn't see Pie in the previous year's Marshmallow release, which probably scared us. But now with the Nougat release, we finally have one of our favorite features back to life. Pie is now built up from scratch with a new and more up-to-date design. Of course, you need to enter Immersive mode to trigger Pie. For now, you can enjoy the following controls:
Navigation button control
Choose between Light or Dark theme
View battery, WiFi, and network indicator
For adjustments, go to Settings > Buttons > Pie settings. Yes, it isn't that functional as it once used to be. But rest assured, the team is working hard on making it better with every upcoming build.
» PA Goodies
The ROM is bundled with some apps for accomplishing basic tasks.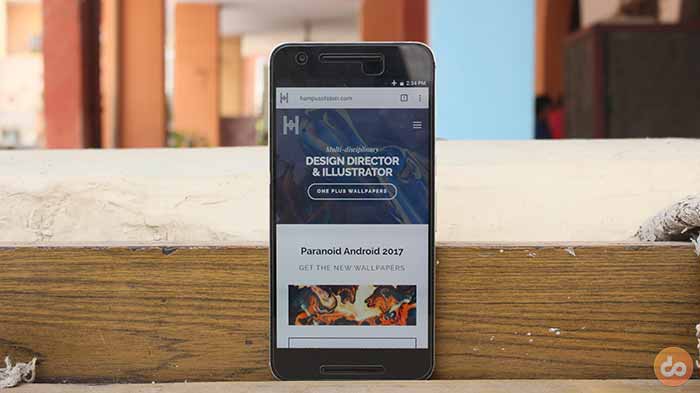 Let's start with the basic building block of a home screen – wallpaper. The team has finally brought back Hampus Olsson (A renowned wallpaper/graphic artist), who now brings us a set of 6 pleasing and very artistic abstract wallpapers in the form of an app. The app is called "Paranoid Papers" and is the default wallpaper app for the ROM. If you're looking forward to downloading the wallpapers separately, visit Hampus Olsson's blog.
The stock launcher offers an identical design to that of the Pixel Launcher. I have always found myself tilted towards stock AOSP launchers like the Google Now Launcher for their simplicity and clean design. You can swipe from the left edge of the screen to launch Google Search feed. You might miss is the pill-styled Google Search widget on the top.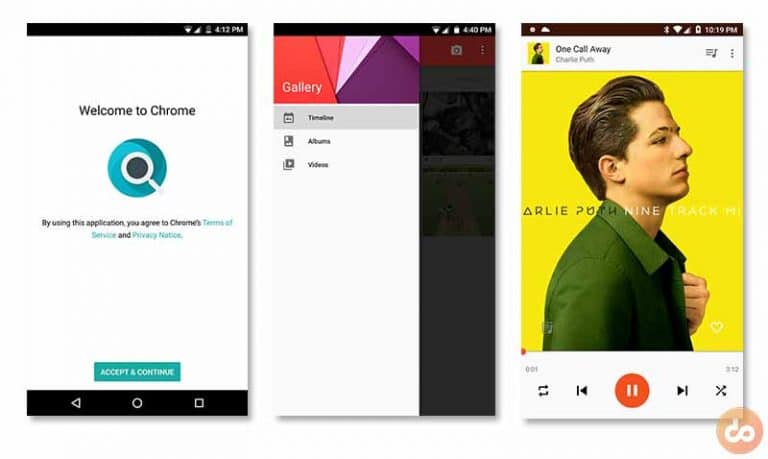 A very simple gallery application is present to help you manage your on-device photos and videos. The in-house photo editor seems pretty full of features too.
Your internet browsing could be easily handled by "PA Browser", which is built upon the Chromium code. You will see a redesigned browser homepage with tabbed arrangement for easier access to shortcuts, bookmarks, downloads, and browsing history. Other than the visual changes, the rest is all that you would expect from Google Chrome.
A music player app and sound recorder are available too. This rounds up all the basic utility apps that you would look forward to, in a custom ROM.
» Themeing
The CM Theme Engine has always stayed as an integral part of the ROM since the beginning. With the demise of CyanogenMod, the theme engine too had bid its farewell with PA.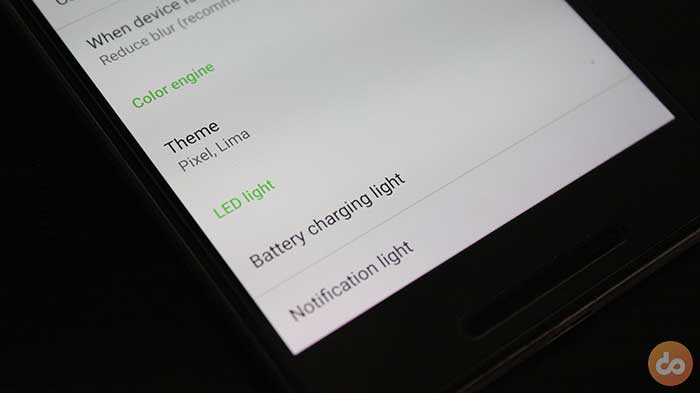 With the new builds, the ROM now introduces a new theme option, known as the "Color Engine". You can consider it a basic approach towards a modern theme mechanism. You can choose from three different system-wide color modes – White, Dark (Pixel), and Black. Further, you can also select a variety of color accents. Having some working themeing options in the initial stage of the ROM definitely, means something. We just gotta wait and see how it progresses further.
If you're not much convinced by Color Engine and are really looking towards a complete CM Theme replacement, then you haven't got to worry cause the new PA ROM now supports Substratum (If you don't know what it is, read this). You will then have the liberty to choose from a large variety of supported themes with a lot of customization options. All you would have to do is, download the Substratum theme engine app from the Play Store and run it.
» Pocket Lock
Paranoid Android has collaborated with the creator of the famous Shuttle music player to deliver its own in-house music app. The idea is to extend the functionality of the vanilla player and offer a better user experience. Apart from the regular music player, you will now be enjoying the following major features and much more.
Custom interface using the primary base and accent colors
Embedded lyrics
ID3 tags editing
Song scrobbling to last.fm
» And some more
Buttons customization – (Settings > Buttons) – The option allows you to choose long-press and double-tap actions for navigation buttons.
On-The-Spot Controls (OTS) –  It allows you to pull down the complete Quick Settings panel in one go. All you need to do is swipe down from the area where the clock rests on the status bar.
Battery LED – (Settings > Display > Battery charging light) – Choose different LED color options for battery level stages. For example – battery low, charging state, and completely charged state.
Notification LED – (Settings > Display > Notification light) – This allows you complete control over notification LED colors and their blinking frequency.
Battery Icon customization – (Settings > Battery) – You can choose between three different battery icon styles like Icon, Text, and Circle. You can also hide the icon if you wish to do so.
Custom Camera HAL for OnePlus 3 & 3T – This means you get even better control over the camera quality and function than the OEM settings.
Pocket Lock – (Settings > Display > Pocket detection) – Accidental input is a common problem, especially when our device is in the pocket. To prevent it from happening, the PA team has introduced a feature that will deliberately disable input sources as soon as you slide your phone into the pocket.
That's quite a lot for the first build! The team deserves a huge applaud for the hard work and dedication they have put in. We doubt that we did miss some other minor features that you might see when you start exploring the ROM.
Download & Install Paranoid Android
Current release: 7.3.0 | Build date: 2017-09-23
Changelog:
New Feature

The 7.3.0 release introduces a reworked camera app and several new features in the default launcher app.

Improvements

Include reworked camera app: Paranoid Camera
Include new Launcher features, improvements & fixes
Include experimental support for simultaneous use of Color Engine and Substratum
Include new security patches
Include various performance improvements
Include various stability fixes and minor improvements
Fix GPS issues with "Waze" and other apps
Fix Trusted Face
Fix possible Immersive Mode force close(s)
Fix bluetooth connectivity issues
Fix various theming issues
Fix data integrity issues
Fix multiple frameworks resource and memory leaks
Apart from the overall changes, the latest Paranoid Android ROM includes a decent list of device-specific fixes and improvements.
The team is currently supporting a list of devices mentioned below:
You can simply click on the device name to visit the download page. Next, the instructions.
Before you install, your device must have an unlocked bootloader with TWRP installed for flashing the ROM and required files. You will also need a GApps package. Now Paranoid Android doesn't incorporate the Google apps, not even the Play Store. So you will need to download the GApps package from OpenGApps. Make sure that you download the correct one for your device architecture and Android version, or else you might end up in a bootloop.
Note that Paranoid Android does not support inbuilt root and the stock kernel also forces encryption. So, if you are running decrypted and would not like to encrypt it automatically during the first boot, then grab the latest SuperSU zip and flash it after the GApps before the first boot.
Installing Paranoid Android is just like flashing a regular custom ROM through TWRP. If you don't know how to flash a custom ROM using TWRP, then just follow the steps below.
Download all the files – ROM, GApps, and SuperSU (optional), and transfer them to your device's storage.
Disconnect the device and power it off completely.
Boot into recovery mode by using the special button combination for your device. For example, in the case of Nexus 6P and 5X, press and hold the Volume Down and Power key until the bootloader mode appears. Then tap the volume keys until the "Recovery mode" option shows up. Finally, press the Power key once to enter TWRP.

Once in TWRP, go to "Wipe" > "Advanced Wipe" and select the following options:

Dalvik/ART Cache
System
Data
Cache

Swipe the button on the bottom of the screen to begin the partition wiping process.
Next, go back to the TWRP main screen and tap on "Install". Browse the storage and select the Paranoid Android ROM zip (pa_angler-7.2.3-RELEASE-20170818-signed.zip) file.
Then tap on "Add more Zips" button and select the GApps zip (open_gapps-arm-7.1-micro-20170603.zip), followed by the SuperSU zip (SuperSU-v2.82-201705271822.zip) in case you don't want to encrypt and also need root.
Finally, swipe the button the bottom to start the flashing process. It might take a minute or so, and once it is complete, you can press the "Reboot System" button on the screen.
Your Android device will then boot into the latest Paranoid Android ROM based on Nougat. So start by setting it up and enjoy the fantastic features that it offers.
The Verdict – (Paranoid Android = Greatness)
It couldn't be a better time for Paranoid Android to rise back so that I and many other users get to relive their favorite custom ROM. The return of Paranoid Android has compelled me to stick to Nougat.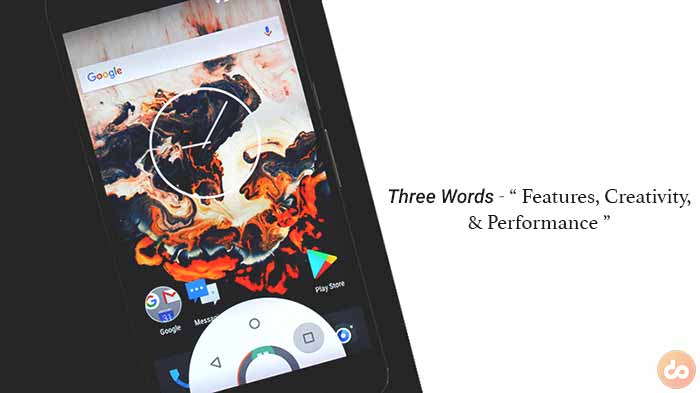 One of the features that I have always admired is Pie Control and It has always been my favorite custom ROM feature. As much as I like to flash new ROMs every few days or a week, PA has convinced me to stick and as far as the experience goes with the latest build, I am solid that I am sticking around for a lot longer.
The team has done a fantastic job of providing the near-stock and stable experience while maintaining its reputation for unique features. I have absolutely blown my mind with how fluid and well-performing my 6P is now. Once you have it installed on your device you will know for yourself.
What do you think about PA's comeback? Let us know through the comments.