Today on September 18th, 2017, we see and experience Google Tez – The all-new payments app by Google, for India. This article will take you through all you need to know about Google Tez and how you can use it to make your payment experiences more streamlined and efficient.
It has been rumored for some time that Google has been working on another digital payments app apart from Android Pay. Which will be native for Indian users. According to several speculations, the app was around the corner and was supposed to be released anytime this week. And so, the tech giant has done it today and released the app to the public.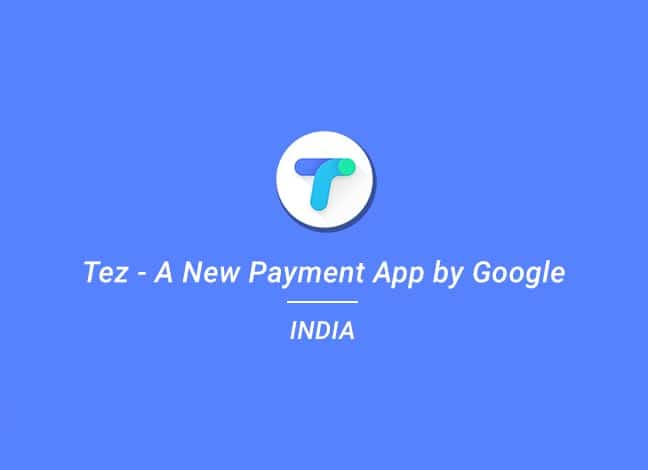 Yes, you might have already seen Samsung Pay, which was launched way ahead of Tez. But, it is only limited to be used by those who own a device from Samsung, for all others it has just been a tease. Well, that's not the case with Google Tez, it is unified among all and could be easily installed on any device running Android. Below, we will get further into details and tell you more about it.
Table of Contents
Google Tez – The Best Digital Payments App in India
Tez (noun. English – Fast) is an all-in-one digital payment app that could be linked to most Indian and international banks to make payments. These are not just limited to online shopping portals, but could also be used to pay your bills at local stores or shops, like grocery stores, garments shops, and even your favorite chaiwala at the corner of the street. Cool, right?
The app is based on UPI (Unified Payment Interface) that is a digital payment system launched by the Indian Government (National Payments Corporation of India). This makes it easier for you to transfer funds between two bank accounts using a unique ID.
Google Tez has begun its journey in India and the Minister of Finance and Current Affairs – Mr. Arun Jaitley has already congratulated the company and has shared his views.
Whatever you are spending on, make simple, secure payments straight from your bank account. #GoogleTez. Download – https://t.co/ND0fqihVzG pic.twitter.com/zUAyIDPcvU

— Google India (@GoogleIndia) September 18, 2017
A Brief Overview of Features offered by Google Tez
Tez links with your bank account to help you transfer funds easily. You wouldn't need to create any sort of special account to use it. Just verify your bank details and you will be good to go.
The app is based on UPI, so it works with all major banks in India – Axis, HDFC, State Bank of India, ICICI and more. You can check the complete list of supported banks here.
Google has made sure that your Tez digital payments interface is secured at all times. This has been made possible with Tez Shield, which integrates with the app to avoid any type of fraudulent act or hacking. Each payment is carried using a UPI PIN. You should not share this PIN with anyone else.
It also offers a feature known as "Cash Mode", which could be used to easily send money to a nearby device without actually sharing any details. Not even your phone number. This is because Google has implemented the app to use the Nearby API to make transactions easier than ever.
Along with transferring funds, Google Tez also allows you to make online payments on popular portals including PVR, Domino's, Jet Airways and much more. All you need to do is, enter your UPI ID.
It doesn't end here. Google has planned surprises for you through Tez Scratch CardsTM that are present inside the app. It allows you to win INR 1000 on every transaction, plus a bonus scratch of INR 1.0 Lakh on Lucky Sundays. All you need to do is keep scratching these digital coupons and the prize will be directly sent to your bank account.
Also read: How to Download Google Play Store Update
What it means for Business Owners
Business owners and local merchants can easily use their individual account to receive payments right away. The received money directly goes to your bank account, with no extra fees. This indeed will make things easier for store owners and shopkeepers to accept payments without any need of physical cash.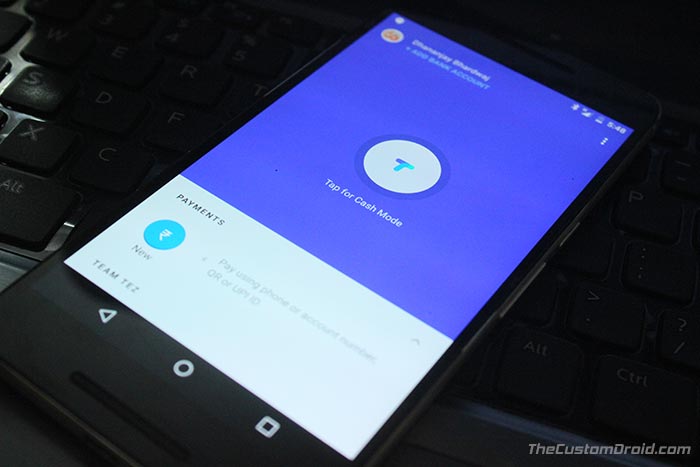 Merchants or business owners, in this case, can receive up to INR 50,000. In case your business is on a large scale and involves selling products, you can go ahead and apply for Tez for Business.
Devices that will come with Google Tez out-of-the-box
Google has partnered with Android device OEMs to bring Google Tez support to Indian users. Its official partners include Lava, Micromax, Nokia, and Panasonic. The list is pretty short for now, however, we are sure that you will soon see this list expanding and probably all Android devices shipped in India will come with Tez as the default digital payments app.
Install Google Tez
Now that you're acquainted with how it works, you can go ahead and install the "Tez" app from the Google Play Store. Please note that the app will not work, if your device has been modified in any manner. This includes rooting, custom ROMs, etc. Google Tez relies on SafteyNet tests to make sure that your device is completely secure and ready for operation.
Get Tez – A new payments app by Google on Google play
Initial Setup
Once it has been installed on your Android, launch the app from the app drawer. The initial setup will require you to first choose your native regional language, so choose it. On the next screen, you will be prompted to enter your phone number.
Note: This is the phone number that should be registered with your bank account.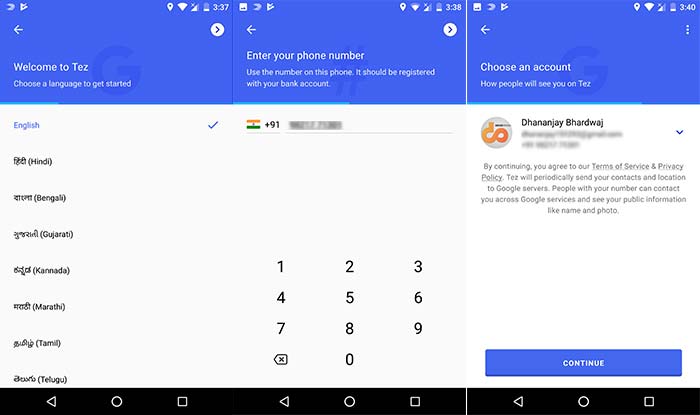 Once you have entered that, you shall be asked to grant the app SMS, contacts, and location permissions. These permissions are required by Google Tez to work properly and more efficiently on your device.
Finally, choose your Google account and tap on "CONTINUE". A verification OTP will be sent to your registered number. The app will automatically detect the code once it arrives and moves you over to the next screen.
After the registration, the app will allow you to set up either of the two methods to protect your payments from any outside access:
Create phone screen lock – If you still don't have a secure lock screen like PIN, password, pattern or fingerprint, you can enable it to secure Tez app.
Create Google PIN – You can create a 4-digit Google PIN to protect the app.
Use Google Tez to Transfer Funds and Make Online Payments
After all these steps, the app will launch on the main screen interface. Now, start by adding your bank account to Tez. On the top-left of the app window, tap on the "+ADD BANK ACCOUNT" option. Then choose your bank from the available list and the app will ask for your permission to send an SMS to the bank.
The app will then communicate with the bank and complete the bank setup automatically.
Once the setup is complete, you can begin transferring funds to bank accounts or use Cash Mode to transfer money instantly to nearby devices like shopkeepers or your friends.
To use Cash mode, tap on the big white "Tap for Cash Mode" icon on the app screen. You shall see an interactive slider. Choose if you want to "Send" or "Receive" money by sliding the toggle.
If you are willing to make payment to another bank account, you can simply select the "New" icon under the "Payments" section. Then choose your method to transfer using an account number, unique UPI ID, or registered phone number.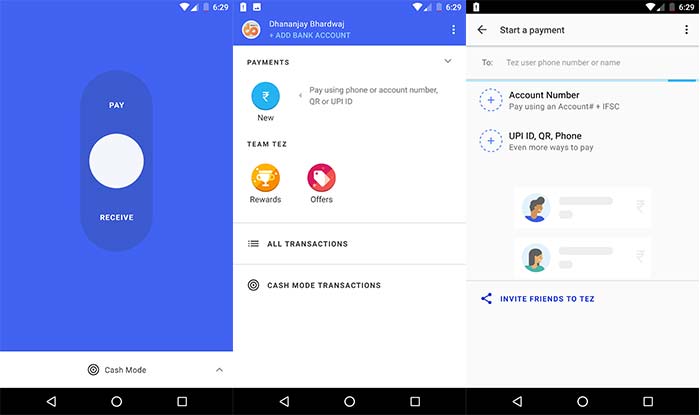 Great! Now go ahead and blend yourselves with the new era of digital payments. Where transferring money and receiving it is as simple as cash, yet more secure and effortless.
Check out more:
If you have a question or you're not able to use the app or any of its features, then let us know by commenting.