We all are fascinated by the way FaceTime – The video telephony app by Apple, that works on iPhones. Today, we are going to offer a list of 5 great alternatives to FaceTime on Android.
It's not like Android doesn't have such feature, but the way FaceTime integrates into iOS, its par excellence. Android has its own way of rendering features through its applications, and it has done the same, a long time ago, with video calls on Google Talk.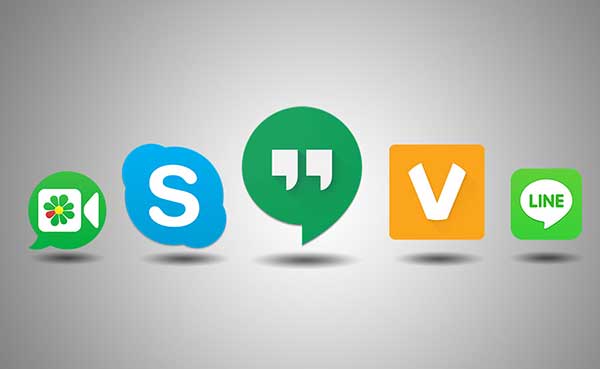 There are tons of applications that offer video calling functionality, but not all have the best-of features, and not all, offer a quality experience. So we are going to list the apps, those come at the top in terms of both, the user interface and functions.
Table of Contents
Alternatives to FaceTime on Android
1. Google Hangouts
Price – Free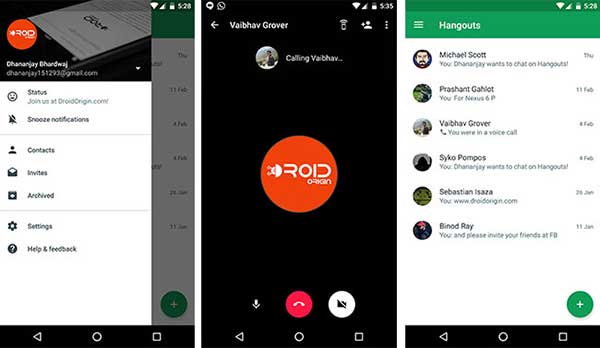 The top in our list comes up to be my all-time favorite – Google Hangouts. Hangouts is the unified app for SMS and Google chat service on Android smartphones and tablets. You can basically do texts, send emoticons and stickers, share photos, and even your current location. The app also offers audio and video calls at great quality with some other features too. You can switch the camera between rear and front, and also add other people to create a group chat.
It's a decent choice for anyone who trusts Google and its services. At most situations, you won't even need to download it since it comes pre-installed on most Android devices.
2. Skype
Price – Free, with In-App purchases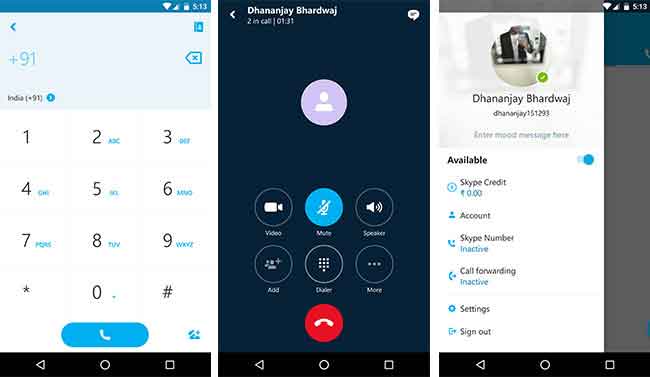 I have been using Skype since even before Google Hangouts came into existence. Skype would come as my second choice, because of its quality and features. The quality I think, is a bit low when compared to Hangouts, but is still reasonably good. You can also send text messages, share your location, photos, and files. If you would, you can also schedule a call to a specific number.
Skype is battery efficient, so it wouldn't consume much juice even if you keep it logged-in for all-day long.
3. LINE
Price – Free, with In-App purchases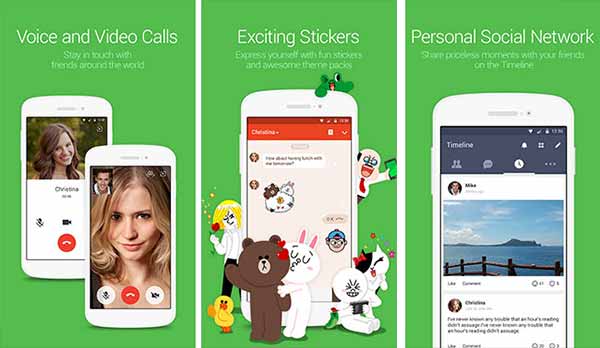 LINE is among one of the most popular and highly-used messaging app, worldwide. The app also acts as a social networking service, where you can share your day-to-day activities. It focuses more on the messaging parts, but video calls on LINE would work pretty much as you expect. The app is completely free and lets you connect with your friends and family.
LINE is a complete package which is not just limited to video calling, it offers much better ways to connect with your dear ones.
Download Line: Free Calls & Messages
4. ooVoo
Price – Free, with In-App purchases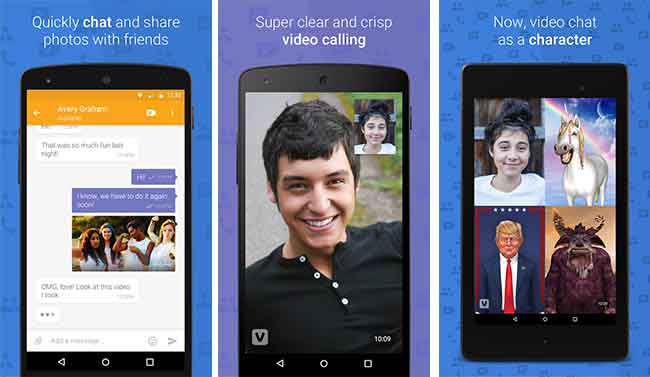 ooVoo is a popular yet a very old application for Android that lets you make video calls with great quality. You can call and connect up-to 12 people in a video call, which would assist friends and businessmen pretty-well. The app is meant especially for video calls and adjusts the call quality depending upon the internet speed to avoid disturbed and dropped calls. It uses the SuperClear™ technology to deliver crisp and clear quality for videos and audios. The fun part? You can appear on video calls using custom characters.
ooVoo also offers text message support and allows the users to exchange photos too.
Download ooVoo Video Calls, Messaging & Stories
5. ICQ
Price – Free, with In-App purchases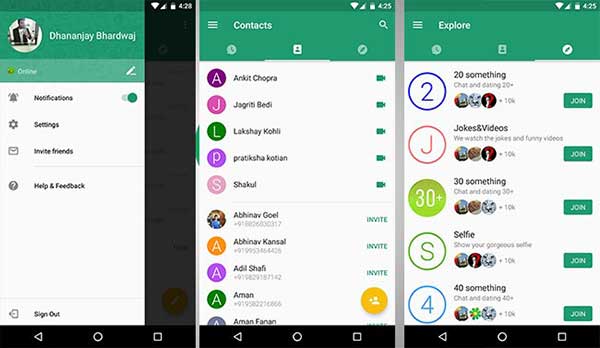 If you have been using Windows or Linux since a long time, you must be aware of ICQ. It was one of the very few instant messaging apps available at that certain time. ICQ has actually seen the evolution of technology, from desktop computers to your Android smartphones.
With time, the app has also improvised a lot, getting the designs and usability. It offers pretty good quality HD video calls, and audio calls, which are free. You can send text messages, send hundreds of stickers, and even share photo and video messages. ICQ is still an app which has about 11 million monthly users but has been under the curtain for a long-long time.
I love ICQ, and I would definitely want to see it in the Top Apps/Best Apps section of the Play Store.
Download ICQ Video Calls & Chat
Those are enough I guess? All of the above alternatives to FaceTime are pretty much more functional and have cross-platform support, which FaceTime doesn't.Is there another app worth putting up there? Let us know through the comments.
Is there another app worth putting up there? Let us know through the comments. These might interest you too: