Here's your chance to get Pixel 2 Launcher features like Google Feed, At A Glance, bottom search bar and more. In this post, you can download and easily install Rootless Pixel 2 Launcher on Android devices running Lollipop 5.0 and above.
The Google Pixel 2 series is highly anticipated among the Android users, especially those related to the development community. Several third-party developers and launcher applications have made the effort to make the exclusive launcher features available for other devices as well. This not only includes support for older Android versions but also backporting the notable features to such devices. Among all these, there is also a reworked AOSP launcher that can help you get Pixel launcher features on your device. So head forward, know more about the launcher and install Rootless Pixel 2 Launcher on your phone.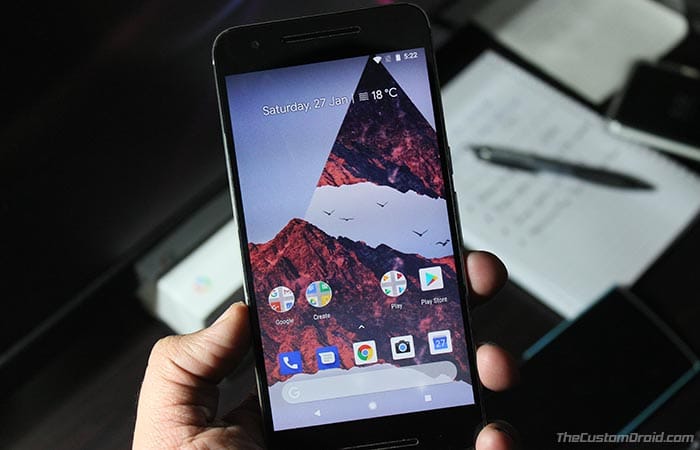 The app comes from Amir Zaidi (AmirZ). The developer has put in his efforts to bring the most renowned features of the launcher experience to older devices. The best part is that you can do it without having to root your Android phone. Instead of just modifying the original launcher, the developer backported all the features that you may seek and compiled them up in the stock AOSP launcher (Launcher3), which is based on Android Oreo 8.1. You can now install Rootless Pixel 2 Launcher using the APK provided by the developer at his Github.
Table of Contents
Rootless Pixel 2 Launcher 3.4 – Features
Instead of filling up the launcher with a plethora of third-party features, Amir focused highly on just adding the ones that the users would look forward too. His aim was to develop a launcher that was quite simple, and yet had the remarkable features from the latest Pixel series.
Update: Rootless Pixel Launcher 3.4 has been released with a long list of new features and fixes. Kindly check the 'Source 2' link at the bottom of this post for the complete changelog.
Now before you download and install rootless Pixel 2 launcher on your device, go through the major highlights of this app.
Access Google Now feed by swiping.
Automatically change to Google Dark theme when a dark wallpaper is used (WallpaperColorS API).
At a glance widget (Android 8.1 Oreo) on the top of the home screen and bottom search bar with Google 'G' logo.
Support for 3rd-party icon packs.
Optimized icon shapes to work well with previous Android versions. The options include – Square, Squircle, Circle, and Teardrop.
Notification Dots
Calender app icon changes the date
Better visual padding of the bottom search bar on devices with hardware nav keys.
Android Oreo (Go Edition) optimized version
These are just the major features that you could expect from this launcher. For more information, kindly head over to the official announcement at Reddit.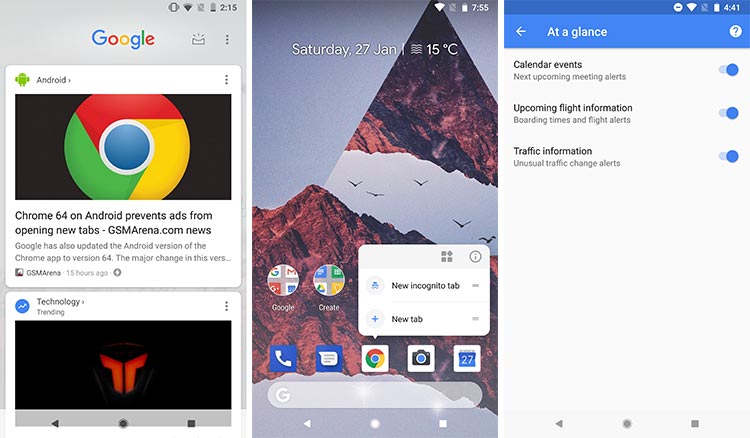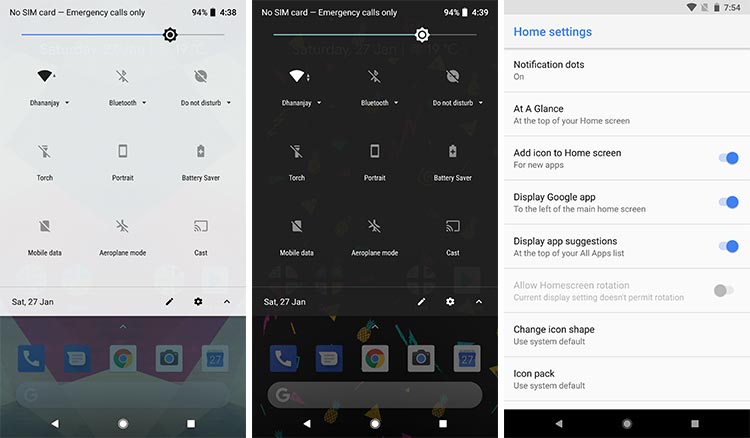 Download Rootless Pixel 2 Launcher APK
We shall be updating this post with the new versions as they come out. It has been designed to work across different screen sizes running Android Lollipop 5.0 and above. First, you should enable 'Unkown sources' or 'Install unknown apps' option in the device settings. This is important as to install any app from outside the Play Store.
Lollipop/Marshmallow/Nougat: Go to 'Settings' -> 'Security'.
Oreo 8.0/8.1: Go to 'Settings' -> 'Apps & notifications' -> 'Special app access' -> 'Install unknown apps'.
Install Rootless Pixel 2 Launcher on Any Android Device
Download Rootless Pixel 2 Launcher from above.
If you have downloaded the file to the PC, make sure to transfer it to your device's storage.
Next, launch your favorite file manager application (Solid Explorer etc.).
Navigate to the location where the APK was downloaded/transferred.
Tap on the 'Launcher3-aosp-debug.apk' file and follow the on-screen instructions to install Rootless Pixel 2 Launcher on your device.

Once installed, simply press the Home button, select 'Pixel Launcher' and tap on 'ALWAYS' to make it your phone's default launcher.

You can now start using the launcher and enjoy the exclusive features on your Android device.
Original Pixel users can use the available Magisk Module for easy installation. Note that before enabling the module, please disable the default Pixel launcher and shift to a third-party launcher. You must also have Magisk installed on your phone.
Install Rootless Pixel 2 Launcher on Google Pixel Devices
Download the Magisk module zip: Rootless_Pixel_Launcher_3_0.zip
Transfer the downloaded file to your device's storage.
Open Magisk and press the menu icon (3-dots) on the top-left of the app screen.
Select 'Modules' option and press the '+' icon.
Navigate to the location where the Magisk module is present.
Select 'Rootless_Pixel_Launcher_3_0.zip' to install Rootless Pixel 2 Launcher on original Pixel devices.
When the module installation is complete, tap on 'REBOOT'.
We expect to see more advancements in the app's development scene. We will be updating this article with the latest download links and features, just as they are made available by the developer. So keep an eye out for it.
So you have just been able to install rootless Pixel 2 launcher on your Android. Go ahead and enjoy all the latest features available through it. If you have any opinions or questions, kindly leave them in the comments section below.