Update: Android 10 update for the OnePlus 5/5T is now available. Download links and instructions could be found on this page.
OnePlus is now rolling out Android Pie-based OxygenOS 9.0.11 for OnePlus 5 and OnePlus 5T. Through this post, you can download OnePlus 5/5T OxygenOS 9.0.11 (Android Pie) Update and learn how to install it manually.
Apart from the commendable performance and eye-grabbing design, OnePlus smartphones are also well-known for consistent software support. A brilliant example of this is the OnePlus 3 and 3T, which received their fourth consecutive Android version upgrade as Android Pie last year.
On the other hand, the OnePlus 5 and OnePlus 5T are still consistently receiving Android Pie-based monthly security updates. And this month, the manufacturer is rolling out the February 2020 security update for OnePlus 5/5T as OxygenOS 9.0.11. This latest update primarily brings the February 2020 security patch, along with a few general enhancements to the system. According to the official release thread, following is the complete changelog for this update:
System
Updated Android security patch to 2020.02
Improved system stability and general bug fixes
To check if your phone has received the update, go to 'Settings' > 'System updates'. Now since the rollout is taking place in a staged manner, it means the update will be available on a limited number of devices at first, followed by a wider rollout in the coming week(s). If you're eager on upgrading right now, you can manually install the OxygenOS 9.0.11 update on your OnePlus 5/5T by following the instructions below.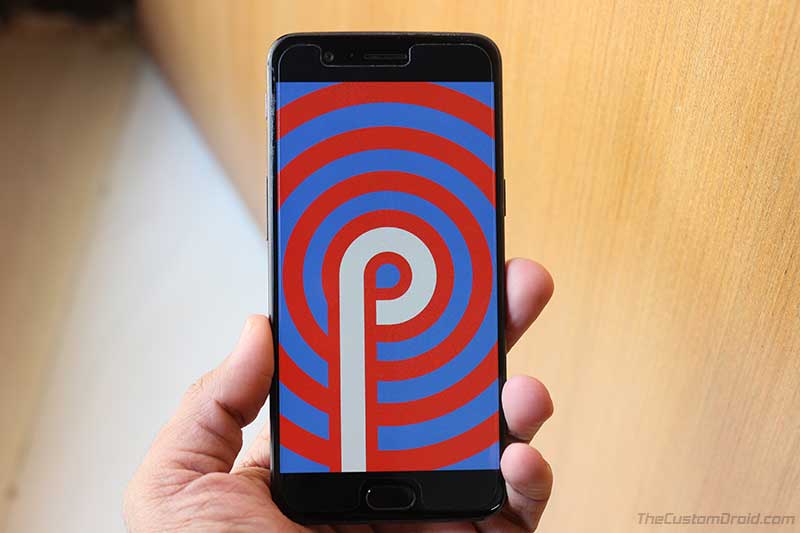 Table of Contents
Prerequisites
Manually installing updates doesn't erase any data stored on the phone. However, we highly recommended you take a backup of all the data on your device. This shall help prevent any data loss if something unexpected happens during the upgrade process.
Charge your OnePlus 5/5T to at least 50% or more battery to have a safe installation.
Download and Install USB Drivers for OnePlus devices on your PC
In order to use Method 2, you must have siankatabg's TWRP if you have Oreo-based OxygenOS/Custom ROM. Or, Codeworkx's TWRP (OnePlus 5/OnePlus 5T) if you have Pie-based OxygenOS/custom ROM.
Download OxygenOS 9.0.11 Update for OnePlus 5/5T
Below you can download OxygenOS 9.0.11 full ROM package for your OnePlus 5 or 5T. We have also added the download links for the previous updates just in case you need them. Since these are full ROM/OTA packages, they can be installed over any previous OOS version installed on your phone.
Important! – Once you have downloaded the OOS full ROM zip, open it on your phone using the Total Commander app. You shall see a "compatibility.zip" file inside the full ROM zip, delete that.
OnePlus 5
OnePlus 5T
Credits for mirror links go to XDA Recognized Contributor Funk Wizard (1 & 2). Make sure to visit the XDA thread and thank him!
How to Manually Install OnePlus 5/5T Android Pie Update
There are two different methods to install OxygenOS full ROM on OnePlus 5 and OnePlus 5T, depending on the phone's current setup. The first method is for users running the stock un-rooted OxygenOS software. It involves using the in-built Local Upgrade option in the settings menu of the phone.
The second method, on the other hand, is for users who have TWRP installed and have rooted their phone, or have a custom ROM installed. This method involves flashing the OxygenOS full ROM via TWRP recovery, followed by Magisk installer zip file and Forced-Encryption Disabler, should you want to decrypt.
Note: The instructions use the latest OxygenOS 9.0.11 update for demonstration. The same instructions will work for any previous or newer version of OxygenOS as well.
Method 1: Using Local Upgrade Option
Download Android Pie-based OxygenOS 9.0.11 full ROM for your OnePlus 5/5T.
Connect your phone to the PC using a USB cable.
Copy the full ROM zip file to the root (outside all folders) of your phone's internal storage.
Disconnect the phone and go to 'Settings' > 'System updates'.

Tap on the gear icon on the top-right of the screen.
Select the 'Local Upgrade' option.
The system will automatically fetch the OxygenOS full ROM package.
Tap on the OxygenOS 9.0.11 full ROM zip file.

Finally, tap on 'UPGRADE NOW' to install OnePlus 5/5T OxygenOS 9.0.11 Update.
Your phone should now reboot into the recovery and flash the update. If you face any unusual bugs/issues after the manual update, you might want to consider performing a factory reset via the settings or the stock recovery.
Method 2: Using TWRP recovery
Download Android Pie-based OxygenOS 9.0.11 full ROM for your OnePlus 5/5T.
Also, download the latest Magisk installer and uninstaller zip files from here.
Transfer the downloaded files to your phone's storage.
Power off your phone completely.
Hold the Volume Down and Power buttons together to boot your OnePlus 5/5T into TWRP recovery mode.
(If using a custom ROM) Go to 'Wipe' > 'Advanced Wipe' in TWRP and wipe the 'System', 'Data', 'Vendor', 'Cache' and 'Dalvik cache' partitions.

Go to the TWRP main menu and tap on the 'Install' button.
Select the Magisk uninstaller zip file (e.g. Magisk-uninstaller-20200110.zip) and flash it. This will ensure that your phone is fully unrooted before you flash the OxygenOS update.
Go to the 'Install' menu in TWRP again and select the OxygenOS 9.0.11 full ROM zip file (e.g. OnePlus5TOxygen_43_OTA_054_all_2002242025_cb8fe710.zip).
Swipe the button on the bottom of the screen to install the update on your OnePlus 5/5T.
Once the OxygenOS update has been flashed, you will need to flash the Magisk installer zip file to re-root your phone. To do so, simply go to the 'Install' menu, select the Magisk zip (e.g. Magisk-v20.3.zip), and flash it.
(Optional: For decryption) If you previously had your phone's storage decrypted, you will also need to flash the Encryption Disabler zip file in TWRP.
Finally, press the 'Reboot System' button.
You may now go ahead and test out all the new features. If you face any bugs, please make sure to submit them here and provide your feedback. This shall help accelerate the development process and help OnePlus roll out bug fixes faster.
So, you have just been able to download OnePlus 5/5T Android Pie-based OxygenOS 9.0.11 update and installed it manually. If you have any questions regarding the process, then drop a comment below and we will make sure to answer them at the earliest.